Whilst many business owners have been rather dubious of the benefits of having a web presence in the past, such thinking is becoming less and less prevalent. Free WordPress Themes are a great way to get a website or blog off the ground without it costing an arm and a leg.
There are many different styles available to you, so I'm going to look at some free business WordPress themes for corporate websites. This ready-made design with warm color scheme and content wise structure is what you need for presenting your business ideas in effective and comprehensive way.
If you enjoyed the following article we humbly ask you to help us spread the word by sharing this article with your peers! You may be interested in the following modern trends related articles as well: Cool Temporary Zodiac Tattoos, Illustration in Web Design Examples, WordPress Contacts Free Plugins and Red Business Card Designs.
1. Future
Future is built with Bootstrap 3 framework. It is a clean, creative, feature-rich and responsive multipurpose theme that is perfect for creative agencies, creative portfolios, freelancers or for any purpose.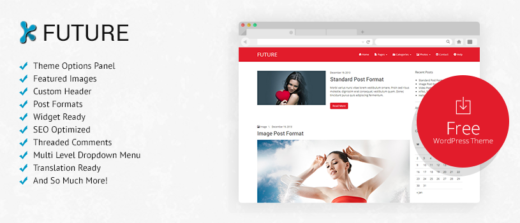 2. Bizz
Bizz is a very clean and minimal free WordPress theme created here at WPExplorer. The theme is ideal for business and portfolio websites.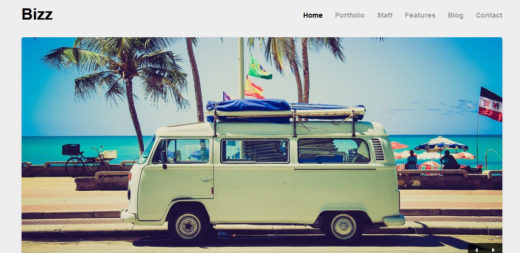 3. Pyramid
Pyramid is a simple and clean WordPress theme that includes post thumbnails, custom menus and much more. The options panel is easy to understand with a minimal set of options.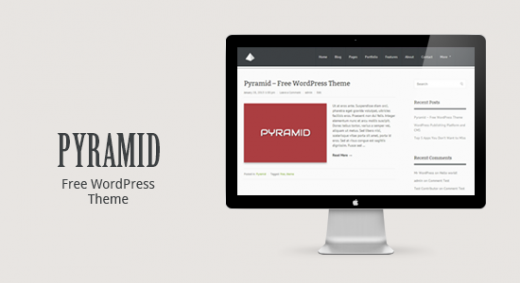 4. RealBusiness
RealBusiness is beautiful WordPress theme for personal web pages. This is a complex wordpress themes with lots of useful features like custom widgets, feedback form, slider, video supporting and many other.
5. Realtor
Realtor theme is a perfect design for realty or business website. The theme uses SMT framework should have lot features to help you easily manage and control in the admin dashboard.
6. Architecture
Architecture is excellent choice for those looking for WordPress theme for personal website. It supports and comes with custom widgets, drop-down menus, javascript slideshow and lots of other useful features.
7. Alkane
Alkane is a free and creative WordPress theme. It is great for photography, blog and portfolio sites but it can also be used for other projects.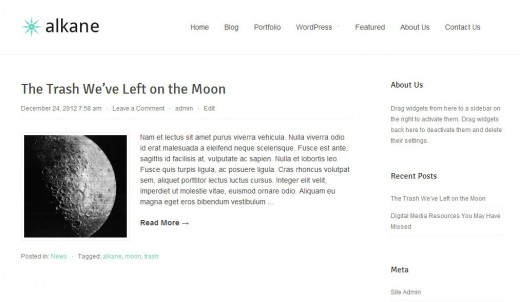 8. Business
Business is simple, but powerful WordPress theme for personal blog. It supports and comes with custom widgets, drop-down menus, javascript slideshow and lots of other useful features.
9. Neptune
Neptune is a free WordPress theme that's perfect for portfolio, gallery and photography websites to showcase photos.
10. Business Lite
Business lite 4 is a touch friendly Responsive Drag & Drop WordPress Theme developed by CyberChimps WordPress Themes. It lets you create amazing responsive websites that you can control on any touch friendly device.
11. CORP Responsive WordPress Theme
CORP, a clean and versatile theme that's absolutely packed with features. The simple grid layout provides an ideal frame to hang your content on.
12. Portafolio
This awesome free theme was created with portfolio sites in mind but it also makes for an awesome business theme or a simple blogging theme.
13. Prana
Prana is a beautiful theme with simple and clean design. Theme can easily be used as a personal portfolio, simple blog or a complete business website.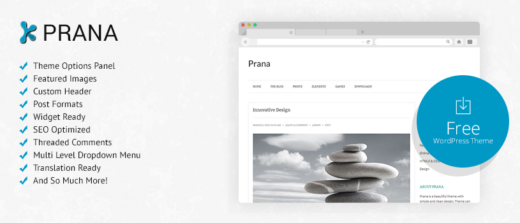 14. Adapt
Adapt 2.0 is a free responsive business WordPress theme. The theme features a very clean and elegant business portfolio style design making it useful for small businesses, agencies, portfolios and more.
15. Pronto
Pronto is a very clean and minimal jQuery Masonry WordPress theme that's perfect for showcasing your posts in a grid like fashion, that will re-adjust depending on your visitors browser size.