WordPress is an excellent content management system for photographers, in part because there are so many outstanding themes available, both free and premium. Photo blogs are a great way to share photos with your friends and family and also the world. Every photographer needs a professional website design in order to display their portfolio and promote their services to clients.
We've found the best free wordpress photography themes that will allow you to get online in a snap and start creating content, not messing around setting up your site. These photography related WordPress themes provide the ease of use, come with cool features and let you get the desired results which enables you to display the photographs you shot in the best visually appealing manner.
You might also want to take a look at our previous selections:
1. Eighties
Eighties is a bold, one-column theme for your personal blog. Post formats highlight your web finds in colorful style, large featured images put your work front and center, and the responsive design looks and works great on any device.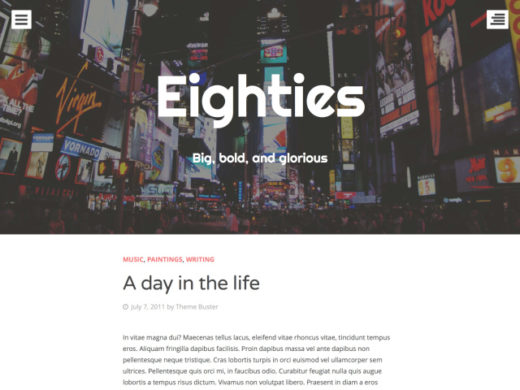 2. Intergalactic
Intergalactic is a stunning specimen for your personal blog. Bold featured images act as the backdrop to your text, giving you a high-contrast, readable theme that's perfect for making your content pop. The one-column layout provides a distraction-free environment for reading.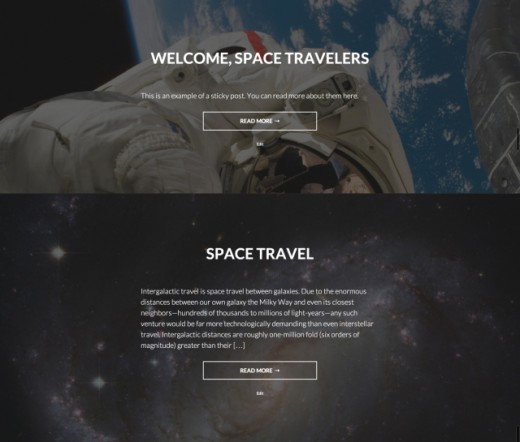 3. Adaption
Adaption is a flexible, responsive theme that makes you look good on any device. Its strong structure supports any type of content, while full-width featured images help your content pop. An optional right-hand column displays if you add widgets to the second sidebar.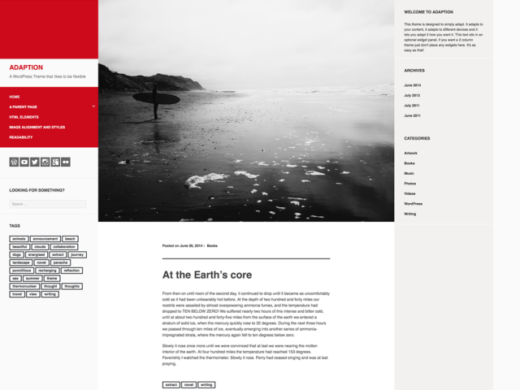 4. Twenty Fourteen
Twenty Fourteen is a great fit for content-rich sites. It allows you to highlight specific articles on the home page, and to balance readability with a powerful use of photography – all in a layout that works on any device.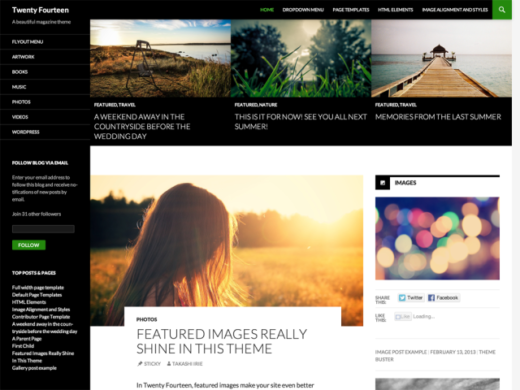 5. Illustratr
Illustratr is a minimalist portfolio theme that helps you create a strong – yet beautiful – online presence. Primarily crafted for designers and photographers, it is a simple, powerful, and flexible theme. Illustratr is responsive, from desktop to mobile, and everything in between. The theme adapts to any screen without sacrificing usability or design integrity.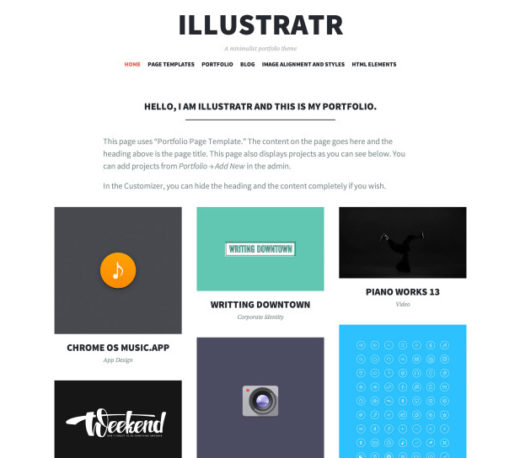 6. Espied
Espied is a portfolio theme for designers, photographers, and artists. It's great for showing off your image-oriented projects to the world. The theme's minimalist design puts the focus on your projects.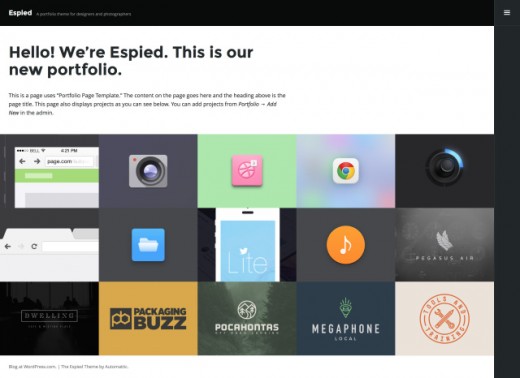 7. Pictorico
Pictorico is a single-column, grid-based portfolio theme with large featured images and a post slider, perfect for photoblogging or a portfolio site. Pictorico looks its best when you assign a Featured Image to your posts. Featured images appear on the blog index and archives; if no featured image is set, a solid background color is shown instead.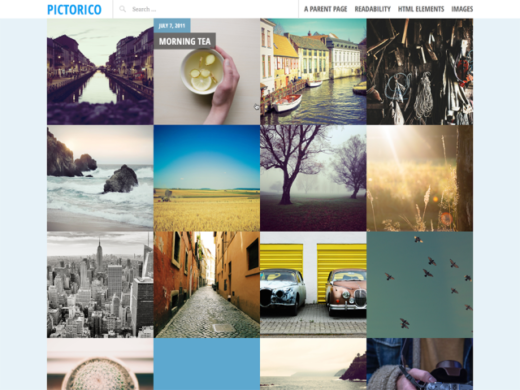 8. Sidespied
Sidespied is an elegant portfolio theme geared to showcasing creativity. Whether you're a painter, sculptor, photographer, videomaker, or want to shine a spotlight on another type of original work, Sidespied puts your projects in the forefront.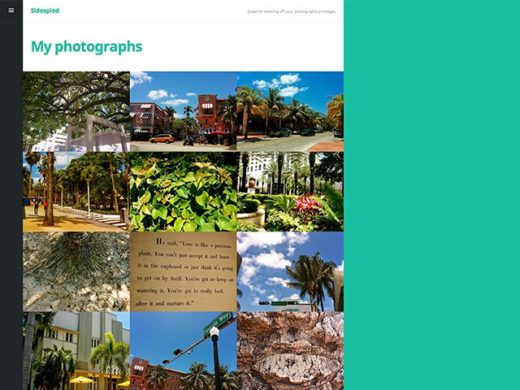 9. Spun
Spun is a minimalist theme that puts the emphasis on your content; extraneous navigation fades away to put your words and images front and center. Whether you're a writer, photographer, or personal blogger, Spun's beautiful typography and responsive design showcase your creativity with subtle elegance.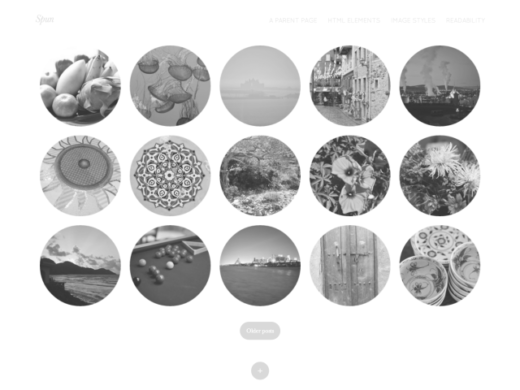 10. AutoFocus
AutoFocus is an elegant, minimal theme designed for artists, photographers, and other creatives seeking a simple but beautiful way to showcase their talents online. AutoFocus' prominent single post featured images, which when set manually are placed front and center, above your post's title and content.