For freelancers who wish to set up a successful and popular personal blog or website for their own portfolio, an attractive WordPress theme can be as important as the quality content. The earning potential is much higher as long as you keep delivering great work to your customers and promote your work like a pro.
Even though WordPress is mostly used to run blogs, it can also be used for many other types of websites such as business websites and portfolios. As a freelance writer or blogger, you may want to showcase the places or blogs where you write. You may even want to show off some of your best articles or blog posts.
In this article, we have listed the top 17 premium WordPress themes for freelance workers, which allow them to set up professional websites that are not only impressive to site visitors. These WordPress freelancer themes can help you build a website for your business quickly. Don't forget to give your most welcomed feedback to improve quality of our blog.
For more resources please see:
1. Square – Agency and Freelancer Portfolio Theme
Square is the nice theme for creative agency or freelancer. It is very clean and easy to use. The theme focusing on the portfolio Projects and shows them in a very clean and beautiful way. You can easy change the highlight color via color picker in the backend. There are many cool features to bring your portfolio content to the front.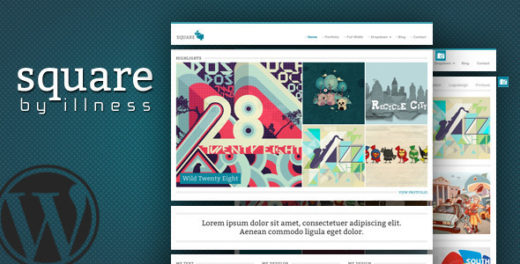 2. Studeo: Creative Agency, Business WordPress Theme
Studeo is a featured-packed yet simple-to-use WordPress theme for the creative agency, freelancer or virtually any other business looking for an attractive, professional web presence. There's plenty to keep you busy in Studeo, you'll find a filterable portfolio, a configurable homepage, custom widgets, custom page templates and a simple set of theme options.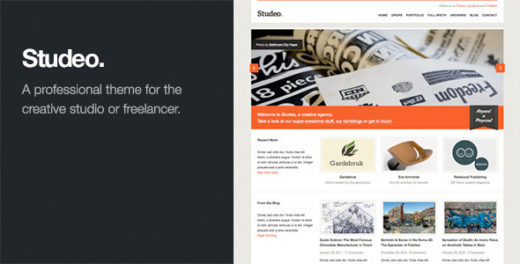 3. Fount – One & Multipage Hybrid WordPress Theme
This WordPress Theme is great for all types of business and content. It comes with tons of useful options to ease and speed up the content creating. The theme was envisioned to be a One Page Theme, but it can be also used as a regular Multi Page Theme.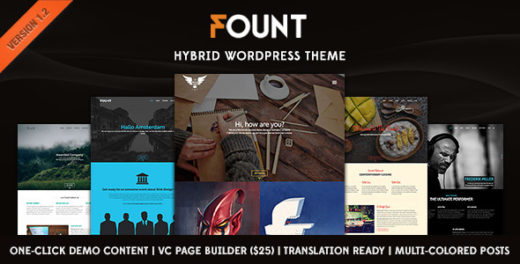 4. Parker – Creative WordPress Showcase
This is Parker, a creative wordpress showcase which can be used for different types of use. It's good to be used for a company, but also for freelancers, for an architecture studio, design boutique, fashion photographer, but even a construction company.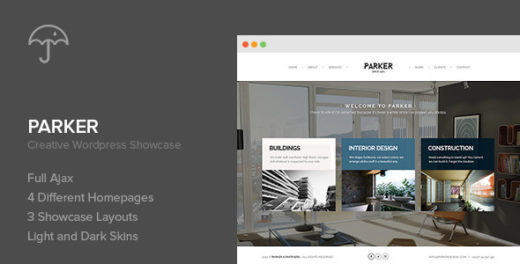 5. Momentum – Simple Creative One Page Theme
Momentum is an easy to use minimalistic one page theme for creative freelancers and agencies. It comes with the essentials you need to show your work / portfolio and sell your services to the world. Momentum uses a smart responsive grid so your website visitors can view your website on any device.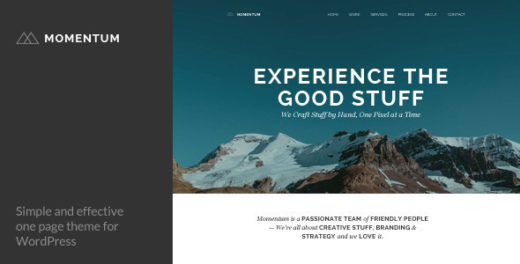 6. Cabana – Responsive Creative WordPress Theme
CABANA is a an elegant, simple, and visually stunning creative theme. Cabana can be used as either a one-page template, or as multi-page. It is perfect for either teams, or a single creative freelancer. With an abundance of custom homepage templates you can choose the perfect fit.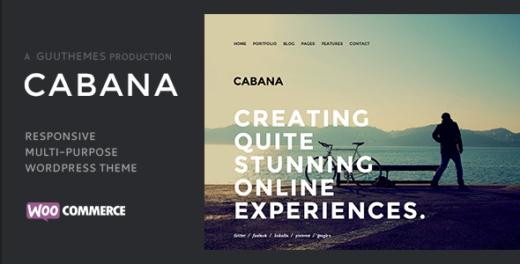 7. Honest – Clean Responsive Portfolio + Blog Theme
A presentation theme for agencies, studios and freelancers. Designed specifically to highlight your projects and focus on your unique identity, the theme key features are the accessibility, well thought out structure and the visual cleanliness of the information.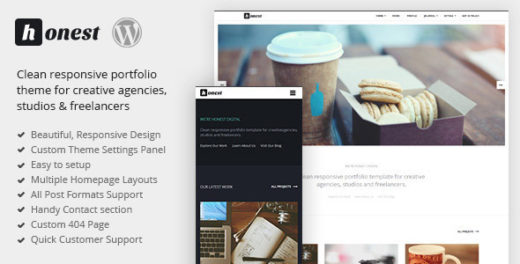 8. Construct – Responsive WordPress Blog, Folio Theme
Construct is a smart, professional and responsive theme designed to show off your (or someone else's) work. It can be used as a personal portfolio or as great place to link to anything you think deserves it. It utilities a column based layout and some funky animation effects to keep your users entertained.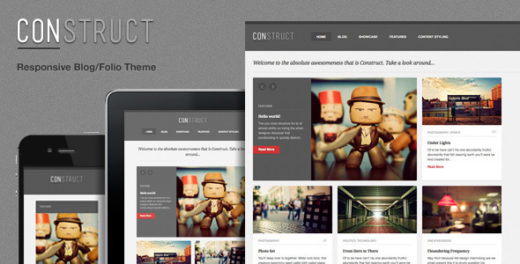 9. ANAGLYPH – One page, Multi Page WordPress Theme
ANAGLYPH is creative One and Multi Page template with modern flat, minimalistic and clean look. Impress your clients with new three dimensional look of your page. Put your 3D glasses on and enjoy new web experience. This template is suitable for agency, portfolio site, landing page or any kind of business.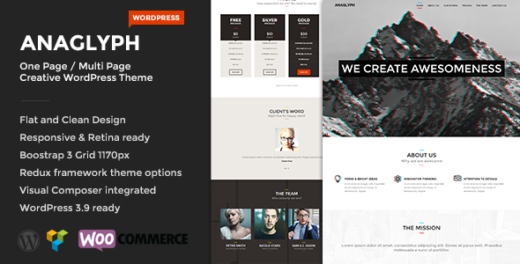 10. Gala, a Tasty Mac-inspired Agency WordPress Theme
Gala is smart and sophisticated theme designed for any business/agency that wants to show of their services, testimonials, portfolio and more. With the ability to have unlimited layouts by utilizing widgets, you'll have no problem creating a site that is unique to your company.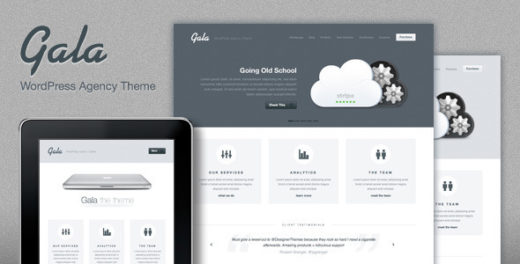 11. Vortex – One Page Parallax Flat WordPress Theme
Vortex ia a premium WordPress theme in flat-metro style. It can be used from personal blog site or portfolio to creative company website, and everything in between. Vortex is fully customizable theme. You can customize each section to your taste. The parallax effect, smooth scrolling, flat design will allow your site to look stylish and modern.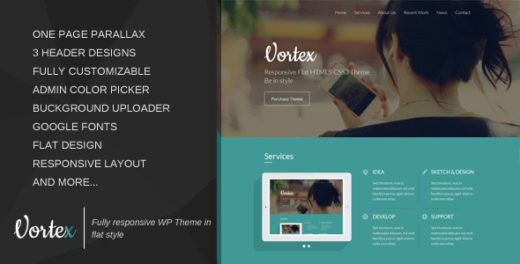 12. Ebor – Professional Agency WordPress Theme
Ebor is a perfect theme for agencies, individuals, freelancers or bloggers looking for something more simple and straight forward, but packing a lot of hidden power. Ebor comes packed with Revolution slider for free ($15 value) as well as loads of other goodies.
13. MyApp Adaptive WP Theme for App Developers
MyApp is a modern Specialized WordPress Theme for Application Developers. You can use Documentation Generator to create professional looking documentation in seconds. Theme is built on our robust MVC framework that means that HTML design is completely separated from other PHP! Making updates cannot be easier.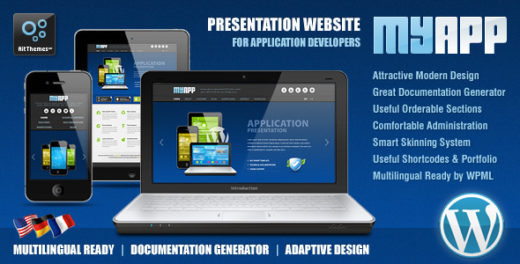 14. Slurp: Minimalistic and Creative Grid Portfolio Theme
Slurp is a grid-based portfolio theme, with dynamic and innovative layout. Trough appropriate options, the administrator can fully configure posts and grid's layout. You can find all the most important WordPress functions (plus some of them developed on purpose), post-formats, page templates, custom widgets, short codes, stylesheet template, translation ready and a dedicated option panel.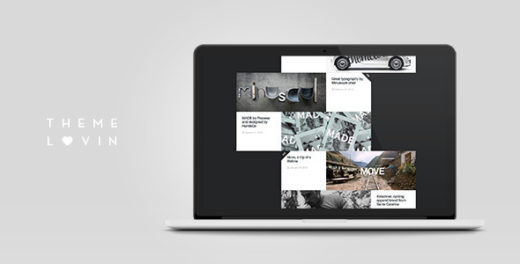 15. Prospector Responsive Portfolio WordPress Theme
Prospector is an Adaptive theme designed for Desktop and Mobile phones. It's perfect for portfolio websites. Excellent Sortable Portfolio displays all your portfolio items directly on the homepage. Each portfolio item has it's own page with more details. It's a fully loaded portfolio theme with tons of nice stuff you'll love using.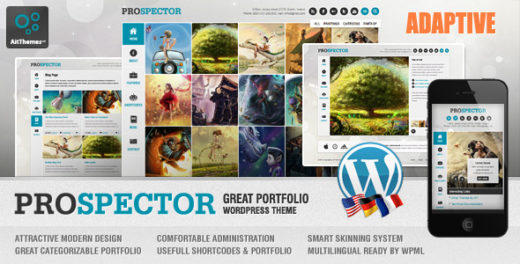 16. Side – Full Width Creative WordPress Theme
Side is a perfect theme for agencies, individuals, freelancers or bloggers looking for something more simple and straight forward, but packing a lot of hidden power. Side comes packed with Revolution slider for free ($15 value) as well as loads of other goodies.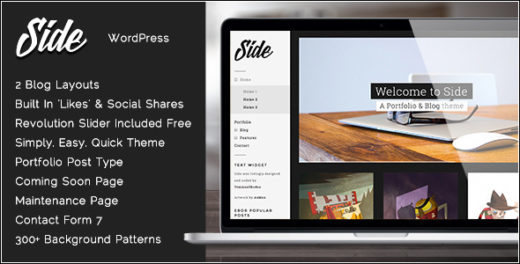 17. Focus – Unique Creative Responsive WordPress Theme
Focus is a beautiful, minimal, content focused responsive WordPress theme for the creative freelancer, writer, blogger or photographer. Features: Future proof HTML5 / CSS3 code, Fully Responsive, Native WordPress Customizer, Unique design, Beautiful CSS3 Animations, WP menu system, Custom 404 and Search pages, Unlimited Accent Colors and more.