WordPress is one of the most powerful CMS solutions out there and people with demands choose it for their website because of it's flexibility, customizability and almost unlimited range of features. There are numerous Premium WP Themes available in the Web designers' market, that it can sometimes prove wearisome to hunt down and compile all of them.
In this post, I have hand-picked 20 excellent blogging Premium WordPress themes, that I feel do a great job at providing something unique and visually pleasing to the discerning reader. These are good WordPress themes for a clean blogging experience. These WordPress blogging themes have the most customizable look, you won't find anywhere.
Let's check the collection of best WordPress themes those will also rock in 2014. Don't forget to subscribe to our RSS-feed and follow us on Twitter and Facebook for recent updates. You may want to take a look at the following related articles: Free WordPress Business Themes, Illustration in Web Design Examples, Cool Premium Muse Templates and WordPress Contacts Free Plugins.
1. Fabulous – Responsive Masonry Blog WP Theme
Fabulous is a modern masonry photography blog theme with a classic style that is never out of fashion. Perfect for bloggers, photographer, designers, developers and more this theme puts the spotlight on your content.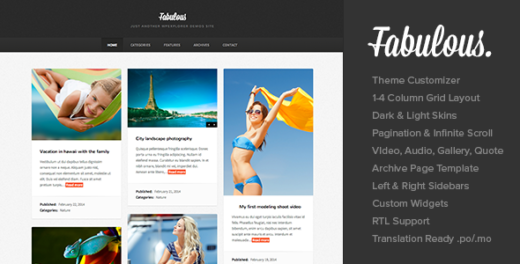 2. Feather Clean Flat Responsive WP Blog Theme
Feather is an awesome WordPress theme which brings simple & clean design. It's ideal for blogging. It's very flexible, fully customizable and powered with Redux Framework.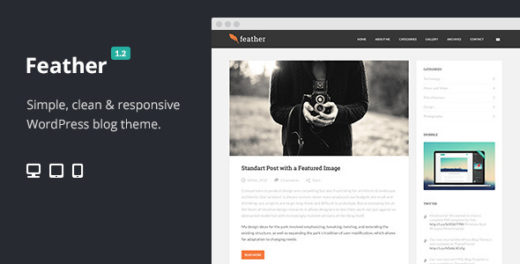 3. Hoarder: Responsive WordPress Blog Theme
A grid-based, layout-shuffling, finger licking theme with support for all sorts of content – it's responsive to boot. Show off galleries, quotes, links, video, audio, or good old standard posts.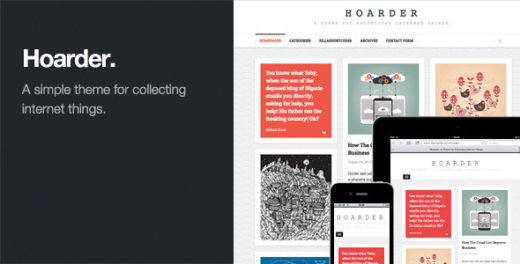 4. Calcium – Minimalist Portfolio & Blogging Theme
Calcium – its a Responsive WordPress theme, primarily developed for Blog and Portfolio usage. It supports two types of header, two skins, custom fonts and many other options to customize the theme look and feel.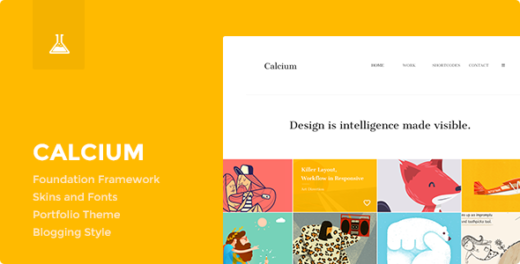 5. Wharton: A Big & Bold WordPress Blog Theme
Wharton is lightweight and simple yet big and bold. Wharton can be used as photoblog-style WordPress theme for sharing your article, thoughts, videos, articles, quotes, audio – you can even embed Twitter status and Facebook statuses.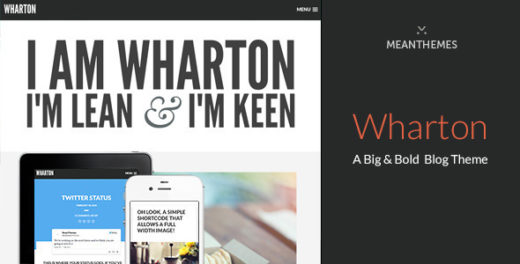 6. Zinc – Multi-purpose WordPress Theme
Zinc – is a multipurpose theme with plenty of features to cover up a large number of website types you can create with it. Zinc supports numerous features and website types such: Corporate, Shopping, Portfolio, Gallery, Blog, Magazine, Photography, Restaurant, etc.
7. Premium Pixels – Fancy Pants Blog / Magazine Theme
The Premium Pixels theme is perfect for the blogger who takes pride in their appearance. This theme has appeared in numerous design galleries.
8. The Blog WordPress Theme
The Blog is a powerful theme for blogging and any website, packed with awesome features and simple to use. Supports unique style for categories, pages and posts, including many visual elements, headers and backgrounds.
9. Handmade Two eCommerce WP Theme
Handmade Two: the rewrite is an all new WordPress blogging and eCommerce theme for foodies and crafters.
10. Duplex – Magazine, Community and Blog Theme
Duplex is a Premium WordPress Magazine / Community / Blog theme full of custom options, custom widgets and a generous helping of good looks.
11. Blogify Flat Responsive WP Blog Theme
Blogify is an awesome WordPress theme which brings clean & flat design. It's ideal for personal blogging . It's very flexible and powered with Bootstrap framework.
12. Principles – WordPress Blogging Theme
A great mobile site is one where all the excess is taken away. Anything that is unnecessary is removed. The content is the priority and navigation is paramount.
13. Bulletin Responsive Tumblog WP Theme
Bulletin is a simple and elegant "Tumblog" style WordPress theme perfect for many types of websites such as blogs, portfolios, photography, and personal use sites.
14. Basic – Responsive WordPress Theme
Basic is an ultra-clean blog theme. Basic gives you the ability to let people actually read your content, instead of focusing on all the other stuff that's going on on their screen. With Basic, you won't be distracted.
15. Motion Picture – Responsive WP Video Theme
Strange that the Obox brand was built off the back of a video blog yet we only have one video theme on our site. That wrong has to be righted, so today we are excited to release our latest Premium WordPress theme called Motion Picture.
16. Memoir – Tumblog Style WordPress Theme
Memoir is a Tumblog style WordPress Theme which makes use of WordPress's Post Formats feature and boasts awesome typography.
17. Primero – Video WordPress Theme
This easy-to-customize and fully featured WordPress Theme. When purchasing this theme, you will receive a detailed help file along with additional features like Unlimited color schemes and a 3 unique featured slider options.
18. Azione – WordPress Video Blogging Theme
Azione is a theme for video bloggers, with a clean and minimal design, giving you huge scope to turn the design into anything you like. It's also flexible and features a neat little home page slider effect.
19. Fashionista – Responsive WordPress Blog Theme
Fashionista is perfect for fashion, photographers, models, celebrity gossip, or any other type of personal or professional blog.
20. Acute – Responsive Blogging Theme
Whether you're a journalist, aspiring online publisher, photo blogger or just a kind spirit with an inkling to write, you'll enjoy the flexibility and usability that makes Acute simply brilliant.