WordPress is now being used for creating all kinds of websites, for designers it is a good choice also, thanks to some great WordPress portfolio themes. With the ever increasing craze of designing and photography, the competition to help these creative ingenious people display their work too has increased. There are plenty of free WordPress themes available specifically designed and developed for designers, photographers, and digital artists.
Portfolio sites that make potential employers sit up and take notice are sure to attract business. In this post, we have compiled a list of 13 amazing free art portfolio WordPress themes that can give your portfolio website an edge over those of your competitors. So whether you're an art director, photographer, copywriter, graphic designer, digital artist or a fashion designer, there is bound to be a great theme here for you.
To help our users pick the best portfolio theme for their website, we decided to share a list of handpicked best WordPress portfolio themes around. You may be interested in the following modern trends related articles as well: Free Social Login Widgets for WordPress, Free Facebook Share Plugins for WordPress, WordPress Blogging Premium Themes and Best Illustration in Web Design Examples.
1. Illustratr
Illustratr is a minimalist portfolio theme that helps you create a strong – yet beautiful – online presence. Primarily crafted for designers and photographers, it is a simple, powerful, and flexible theme.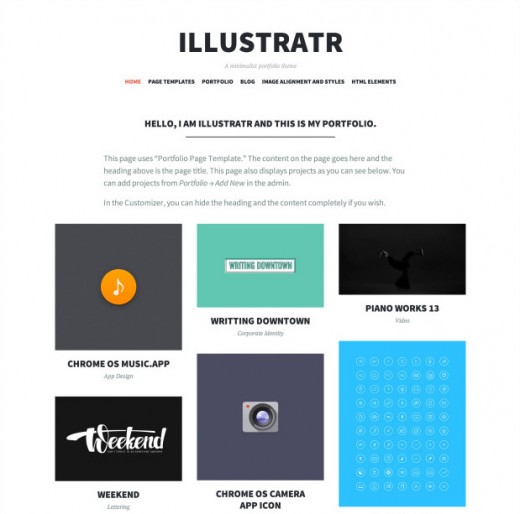 2. Espied
Espied is a portfolio theme for designers, photographers, and artists. It's great for showing off your image-oriented projects to the world. The theme's minimalist design puts the focus on your projects.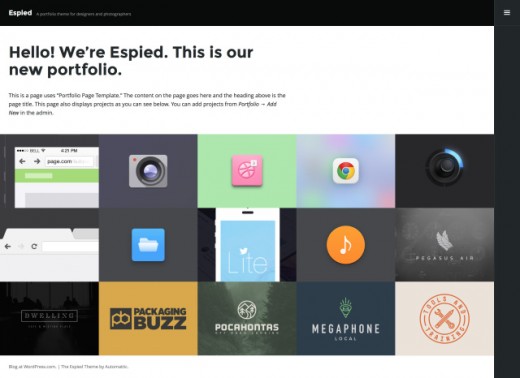 3. Pictorico
Pictorico is a single-column, grid-based portfolio theme with large featured images and a post slider, perfect for photo-blogging or a portfolio site.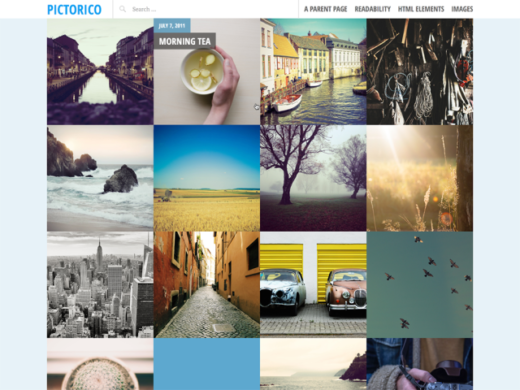 4. Twenty Fourteen
Twenty Fourteen is a great fit for content-rich sites. It allows you to highlight specific articles on the home page, and to balance readability with a powerful use of photography – all in a layout that works on any device.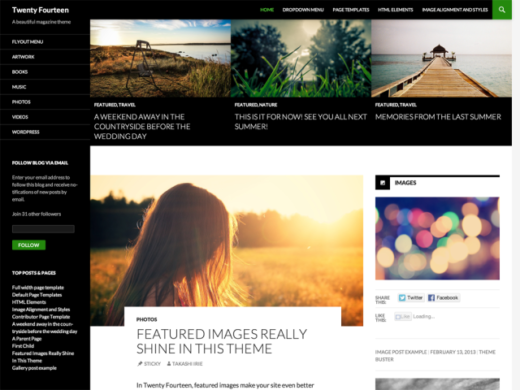 5. Skylark
Skylark is a bright, clean, and responsive theme that's a great starting point for individuals and businesses who want to establish a professional online presence.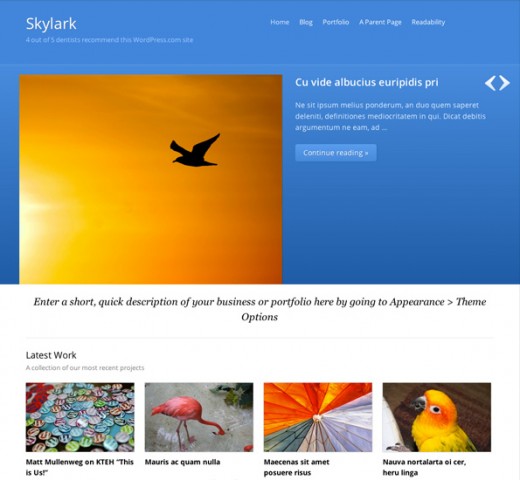 6. Motif
Motif is the perfect business theme. It's highly flexible, with a clean design (based on the Paradigm Theme) optimized for viewing on any device.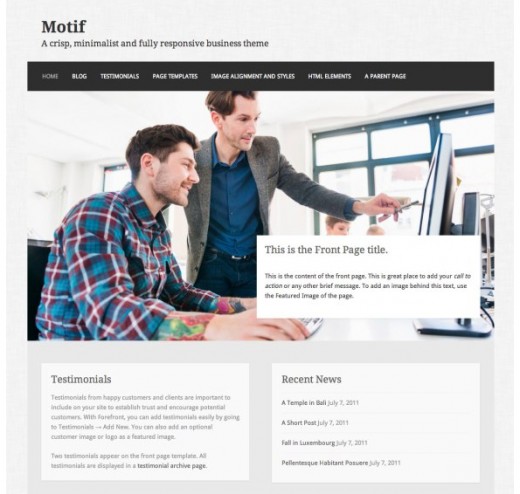 7. Spun
Spun is a minimalist theme that puts the emphasis on your content; extraneous navigation fades away to put your words and images front and center.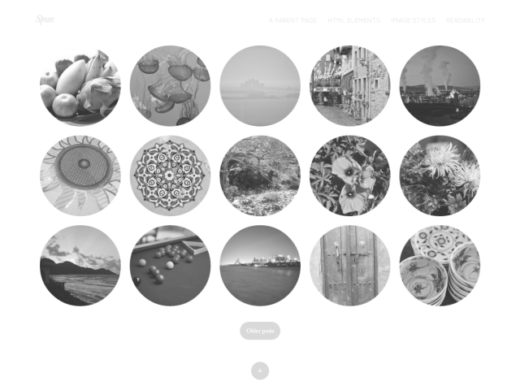 8. Fontfolio
Fontfolio is a grid-style theme, perfect for designers, illustrators, and artists. Show off your best work with Featured Images, a clean, responsive layout, two custom menu areas, support for multiple post formats, a search field in the header, and optional social network icons.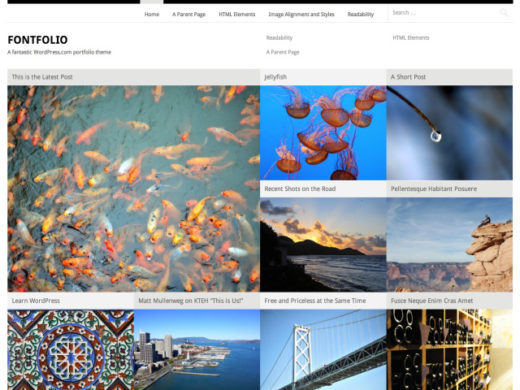 9. Visual
Visual is a dark, elegant take on the traditional portfolio theme, perfect for showcasing your photography, art, or general interests.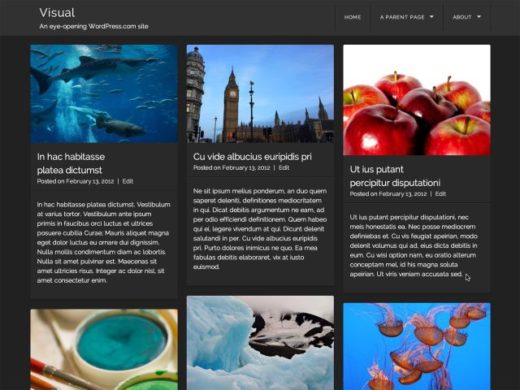 10. Hatch
Hatch is a lightweight, bare-bones theme for photographers, illustrators, and visual artists. Your portfolio is certain to stand out with the theme's bold featured images, full-width posts, and a space for your logo.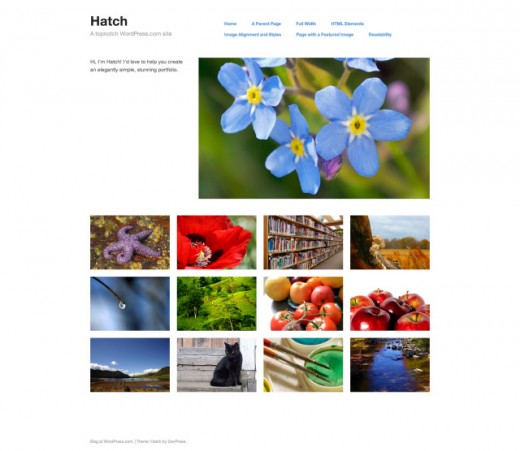 11. Suburbia
Suburbia is a unique magazine theme in a minimalistic style. By activating this theme, you can easily transform your blog into a cool, attractive online magazine.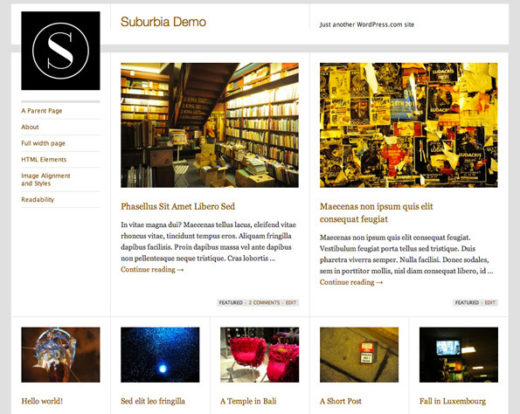 12. Mixfolio
Mixfolio is a responsive, post format-packed, photographer-loving portfolio theme. Mixfolio comes with a set of Theme Options that allows you to create and display a Welcome Area on your home page.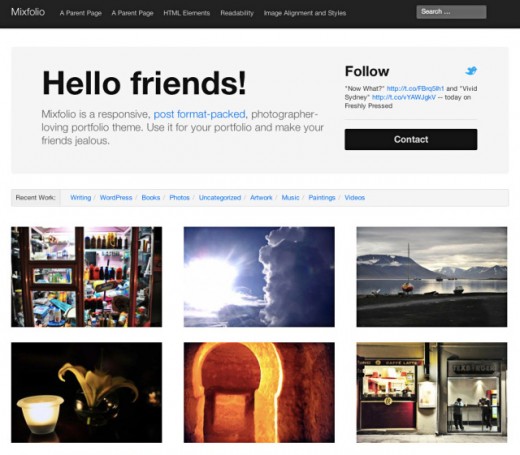 13. Imbalance 2
Imbalance 2 is designed in a strict modern style with a minimalistic touch. This theme can easily turn your site into an attractive blog, a portfolio, or even an online magazine.