Websites have become a very essential aspect of almost all businesses today. Without a reliable website, it is almost impossible to compete favorably in the crowded market place. With this in mind, it is also important to note that many people need websites including some who may not be able to afford the high costs of web design. That is why it is important to have basic skills that can help one build and maintain a simple website. To build a good website, there is information that one must have. These include the types of websites as well as web design tools. There are lots of web design tools available for free as well as paid options. It all depends on what you want. There are programming languages that experts use to build websites. As an expert web designer, it is essential to understand some of these languages because they can help you do the coding.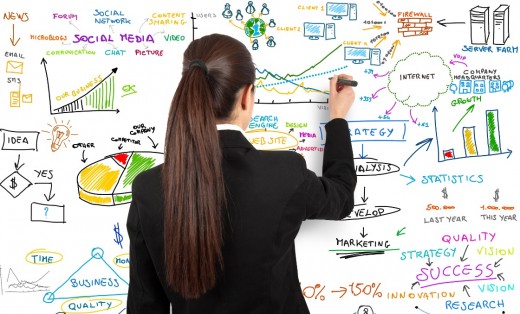 How to Build a Website without Expert Knowledge
After realizing that the demand for websites is on the rise, many web hosting companies have opted to make it easier for many to build a website without necessarily having to seek the services of professional web designers. To make this possible, they have integrated web design tools for free with their web hosting packages. For those who may be wondering what web hosting packages are all about, this is a mandatory requirement for any website. Once you have your web site ready, it needs a server to host and make it available over the World Wide Web. There are two major aspects that will make your website visible besides the web design. They include web hosting and a domain name. The domain name is the address that the search engines will recognize when a client or anyone is looking for your website. The domain is often a subscription service that has to be renewed on an annual basis. The same happens with web hosting.
Necessities When Building a Website
As an amateur in web design, there are major aspects to look out for when designing a website. They include the web hosting package as mentioned above, the domain name which is the brand name online and most importantly, the website templates. Initially, templates were mainly built using codes that only expert programmers and web designers understood. The situation has changed and many web hosting companies are including free web design templates to give clients a better chance of designing their websites even basic computer skills. To build a website, one must have all these three things in place. They are a domain name, a web hosting plan and templates. It is important to have personal domain names and a web hosting plan but there are still ways of getting free domain names and even free hosting plans. These will however, only be available with a twist. Some companies will give you free domain names and web hosting in return for free adverts once the website is up and running.
What Do These Free Website Building Tools Entail?
As noted in the above chapter, free web design templates often include tabs that have been generically designed for different kinds of websites. Whether it is an eComerce website or a simple portal to interact with friends and to pass information, there are major features especially tabs that are necessary for better interaction between the website and its visitors. With these templates and tools, it is easy to use basic computer commands such as drag and drop to reorganize a website to a desired look.