HTML5 may not be a fully developed field but it has brought with it a numerous features new to the dish. This means lots of cool new templates and layouts were created, including WordPress themes. HTML5 WordPress themes are more mobile-friendly and interactive, so you mostly get benefits from using a template built with such technology.
If so, you're in the right place to find them all, because in this post we compiled a collection of excellent free wordpress HTML5 themes that you can download for free. Please let us know what you like most from our list! You may be interested in the following posts: Red Business Card Designs, Cool Restaurant Logo Designs, Professional WordPress Digital Themes and Creative Landing Page Design Examples.
Busby
Busby is a clean personal blogging theme with it's own options panel built with the UpThemes framework.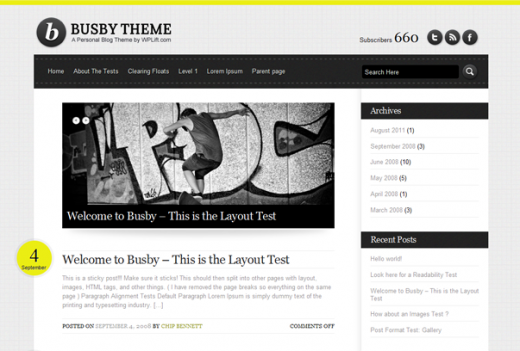 Response
A Free HTML5 Responsive Drag & Drop Starter WordPress Theme by CyberChimps WordPress Themes featuring Twitter Bootstrap, and responsive touch friendly theme options.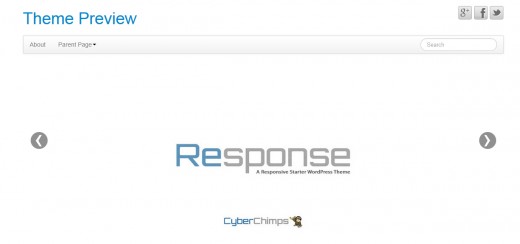 Omega Theme
Omega theme is a Responsive WordPress theme framework, serving as a robust WordPress Parent Theme. Omega theme supports HTML5 and schema.org code, the semantic foundation for SEO best practices.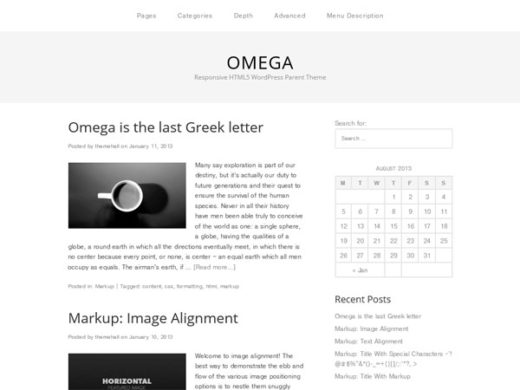 Jkreativ Lite
Jkreativ Lite is 100% Responsive also featured masonry blog layout. This themes is retina ready so your themes will seems perfect on every modern device and cross browser compatibility.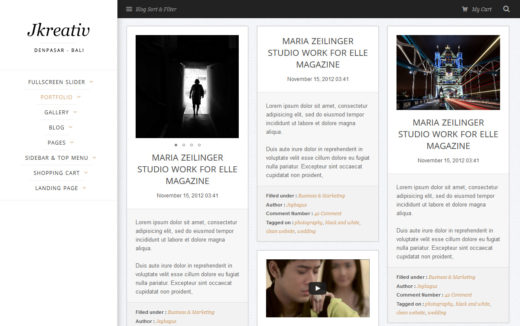 QuickStart
QuickStart includes an advertisement module along with a "category based ad" option. With this module you can display categ0ry-specific advertisements – something not found in your standard themes.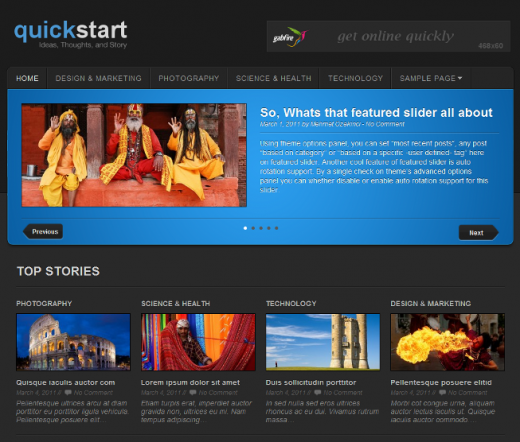 Euclides
Euclides is the perfect theme for those who write tutorials online. While we concentrate on web workers, anyone can use this theme. Euclides is a free WordPress theme.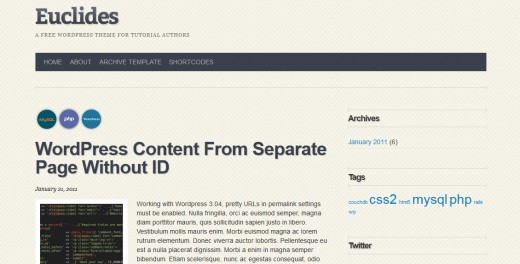 Handcrafted WP Starter Theme
Handcrafted WP is a starter theme built for WordPress developers who are doing more than building blogs. The theme is based on Ian Stewart's Toolbox Starter theme and Paul Irish & Divya Manian's HTML5 Boilerplate plus.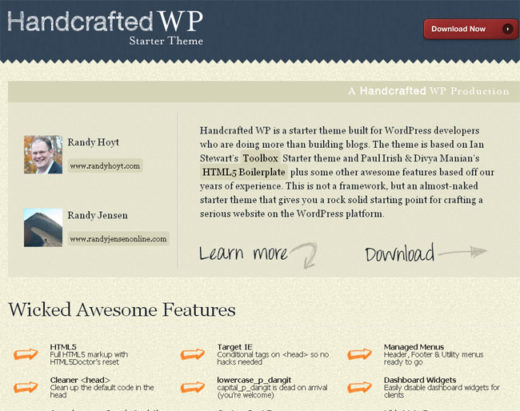 Quark
Quark is your basic building block for creating beautiful, responsive custom themes. It's not a convoluted or confusing framework that's hard to learn or even harder to modify. It's a simple and elegant starter theme built on HTML5 & CSS3.