WordPress is one of the most common platforms that these websites use to provide for the needs of the public and giving it the right responsive web design and theme is the perfect recipe for making it popular in no time. Complete collection of the best WordPress for selling eBooks and other digital and downloadable products such as software, apps, icon sets, themes and much more.
Look no further and check these beautiful, functional and responsive WordPress themes. If you like this post, share it with your friends through email and social networks. You may want to take a look at the following related articles: Landing Page Design Examples, Premium WordPress Parallax Templates, WordPress Themes for Events and Grunge Brushes for Photoshop.
1. Fundify – The WordPress Crowdfunding Theme
Fundify is the first WordPress theme that lets you create your own crowdfunding website. If you have wanted a site like KickStarter or Indiegogo for your own projects, now you can have one using Fundify, the crowdfunding theme for WordPress.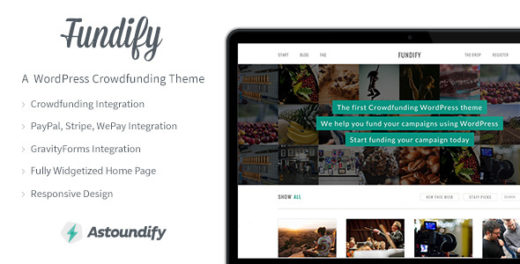 2. DownloadShop – Sell Digital Goods Easily, WP Theme
Sofa DownloadShop WordPress theme is made to allow users to sell digital goods. What kind of digital goods? Any kind! As long as file for sale is kept (uploaded) as ZIP archive you can be safe.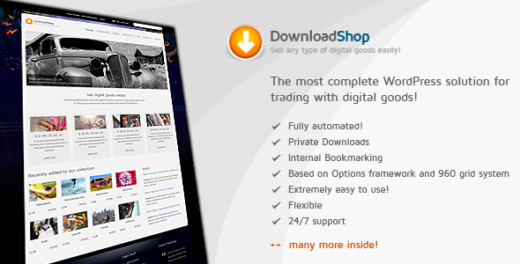 3. CrowdPress – Crowdfunding WordPress Theme
A CrowdFunding WordPress theme powered by Easy Digital Downloads and Astoundify's Crowdfunding plugin. Totally responsive. Works on desktop, tablets and mobile phones. Change the color, font and styling in seconds.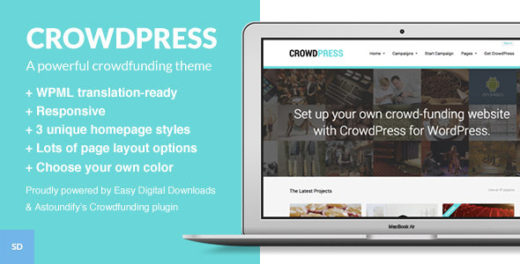 4. Campaignify – Crowdfunding WordPress Theme
Creating a crowdfunding site has never been easier with Campaignify – the best theme for single campaign fundraising currently available. Imagine taking the very best of a Kickstarter campaign and leaving the frustrating parts behind.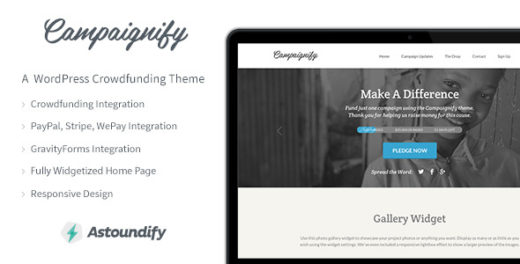 5. Franklin WordPress Crowdfunding Theme
Franklin is a WordPress crowdfunding theme, lovingly crafted from the ground up to be 100% responsive, elegant and bloat-free.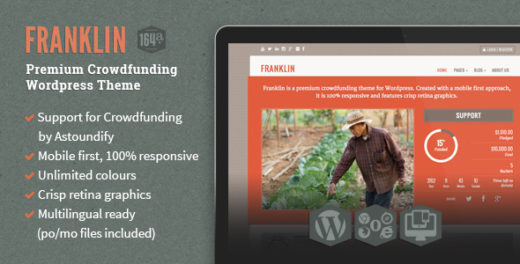 6. Humbleshop – Minimal Easy Digital Downloads Theme
Humbleshop is a theme designed for Easy Digital Downloads Plugin. It's a Bootstrap based framework theme, and it comes with real-time theme customizer. You can try it by visit the demo site and click on the 'TRY IT NOW' banner.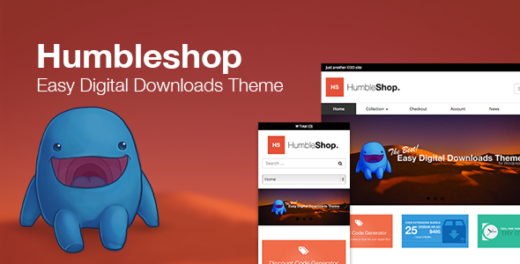 7. Simplex – Responsive WordPress Theme
Simplex is a clean, simple and responsive HTML5 template suitable for digital agencies and studios. Simplex is using HTML5 and CSS3 with mobile devices in mind.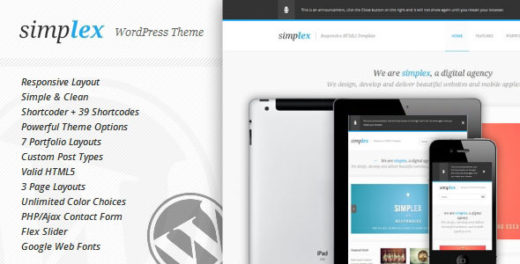 8. ReStored – WP Ecommerce for Easy Digital Downloads
ReStored is built to make use of the Easy Digital Downloads ecommerce plugin, making your WordPress install an awesome looking store. ReStored makes it easy to get your digital products front and center to start making sales.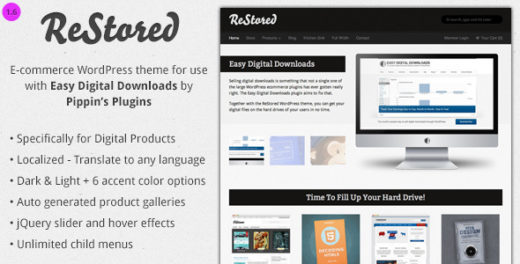 9. Shopaholic – WordPress ECommerce Store Theme
Shopaholic WordPress theme is a really handcrafted piece, easy to use, complete, really beautiful, this amazing theme will make your website look impressive! Easy to setup and edit, Shopaholic was carefully handcrafted and you'll also have support for free.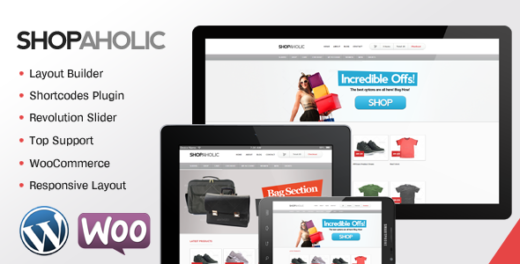 10. iMenu – Restaurant Tablet and Mobile Retina Menu
iMenu is a WordPress Powered Menu system specially designed for Restaurants, Cafes and Hotels. We developed iMenu with Woocommerce and qTranslate.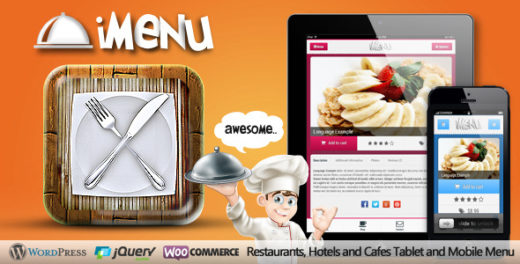 11. Appsum – WordPress Responsive Template
Appsum – is a clean, responsive wordpress template suitable for mobile APP web site. Easy-to-use Onepage design. It is good for agencies that develop mobile applications.