A well-designed landing page design can make the difference between a user buying into a product or losing interest. When it comes to designing a landing page yourself however, matters seem to be far more delicate than you would have expected after going through how-to documentation. This post is all about showcasing awesome landing pages, to give you some inspiration for your next design.
While compiling this list, it's always a possibility that I missed some other great resources. Feel free to share it with us. Following are some more related articles that you may like to browse through: Recipes Widgets for WordPress Food Blogs, Free Grunge Brushes for Photoshop, Exclusive Horse Logo Designs and Free Photoshop Abstract Patterns.
1. Mo's – Responsive Flat Landing Page
Mo's is a clean flat landing page for business template. This template built with fully responsive flat design, Bootstrap 3.0 system, minimalize structure and a slew of features.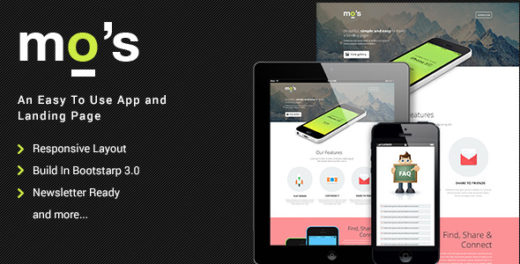 2. Appica – Responsive App Landing Pages
Appica is a set of two different fully responsive landing pages designed in iOS7 and Android styles. Thus the presentation of your app will look naturally whether it is made for iPhone or Android phone.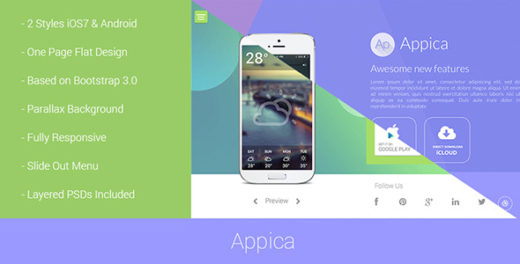 3. Seven7 Landing Page
Introducing modern style marketing landing page. Its fully responsive and made with HTML5/CSS3 in boostrap framework.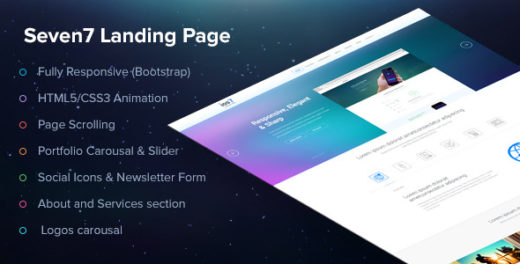 4. Landix – Responsive Retina Ready Landing Page
Soonix is a simple responsive yet elegant coming soon template designed for you, your company and your customers/audiences.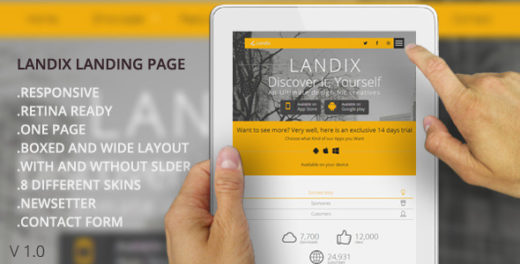 5. Alliance – Retina Landing Page Template
Alliance template is a creative design retina ready and 100% responsive design landing page template coded with HTML5 & CSS3 and Bootstrap 3.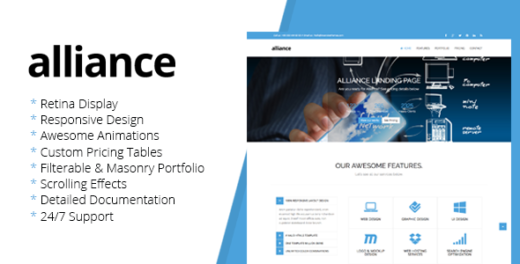 6. Korona – Responsive Landing Page
Korona is one page restaurant & cafe landing page. Would be used for restaurant, cafe, pub, bar.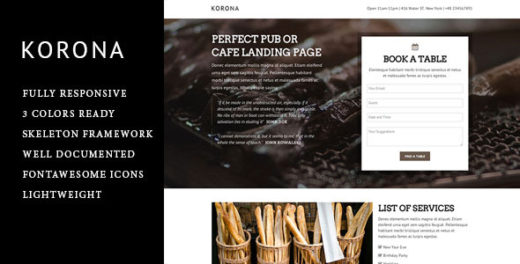 7. Primo Responsive Landing Page Template
Primo Responsive Landing Page Template can be used for marketing of your App for Android and iOS devices. Its easy to customize and work with.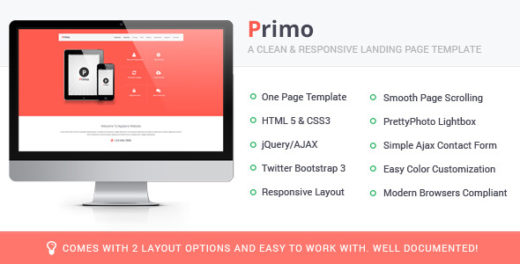 8. RGBA – Responsive Bootstrap Onepage
RGBA – Responsive One Page Template, This template is great for company profile and portfolio, easy to edit, and we use css import for easier style management.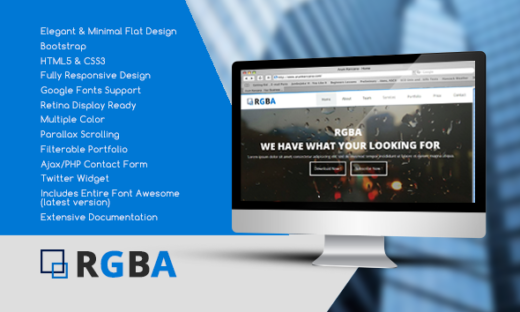 9. Kamus – Modern, Responsive Landing Page
Kamus is clean landing page that you can use for business template. This template built with very cool responsive design, bootstrap system, minimalize structure and a slew of features.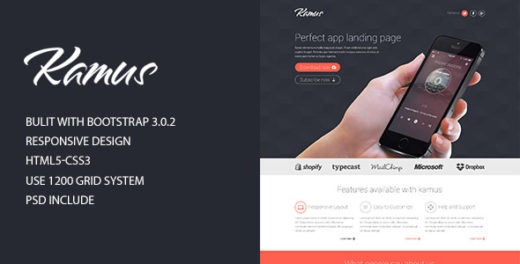 10. Galaxy – Responsive Landing Page
Galaxy is a minimal and responsive landing page template.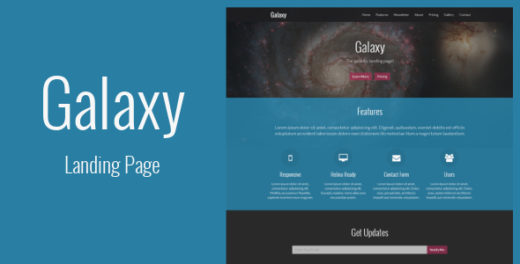 11. Flatone Sales and Marketing Landing Page
Ultra Responsive – Flatone is 100% responsive, each and every element including the awesome slider are fully responsive. Nice loading effect of elements when in viewport.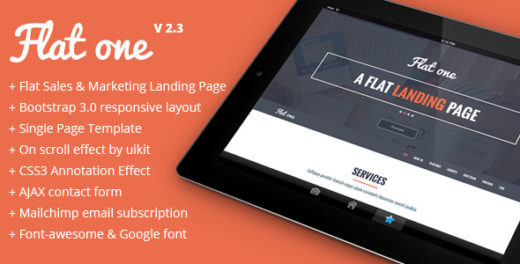 12. Flapp – One Page Responsive Landing Page
Flapp is an one page responsive landing page, that focuses on displaying apps. The whole template is easy to customize.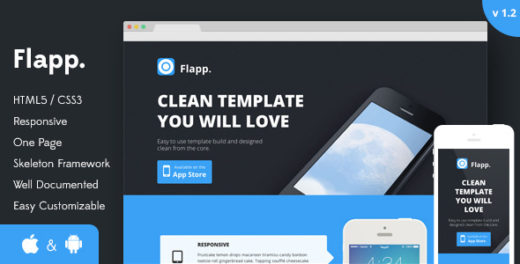 13. Flatro – Multipurpose Landing Pages
Flatro – A multipurpose premium landing page templates for app landing, book, hosting and general. It is simple, clean and trendy.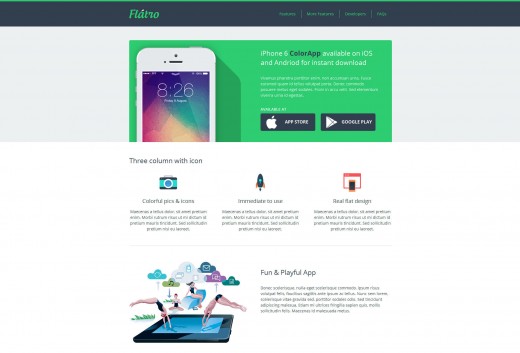 14. Einstein – Flat Responsive Landing Page
Einstein is a minimal, flat, and responsive landing page template.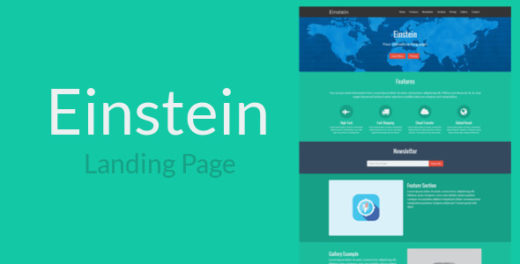 15. WDA – Creative Responsive Landing Page
WDA template is creative, full responsive, high quality landing page. You can use it as your own personal or company portfolio.