Many food enthusiasts have started their own food blogs in the past few years. It is much cheaper to start a business in this field than it used to be years ago. Many professional food websites provide widgets that you can include on your blog or homepage to display interesting new recipes.
So if you're a WordPress food blogger looking for some new toys for your website, check out some of these recipe widgets for WordPress. While compiling this list, it's always a possibility that I missed some other great resources. Feel free to share it with us. You may be interested in the following posts: Premium WordPress Parallax Templates, Shortcodes Plugins for WordPress and Grunge Brushes for Photoshop.
1. GetMeCooking Recipe Template
A WordPress recipe plugin for food bloggers. Display one or more recipes per page with print, recipe search, custom layout, SEO and other features.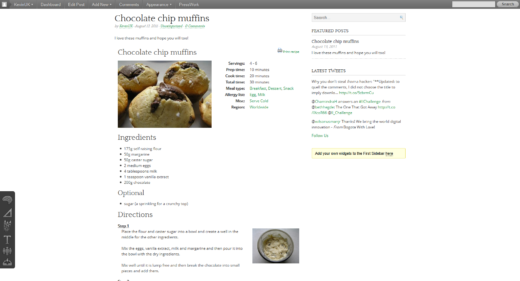 2. WP Social SEO Booster
WP Social SEO Booster adds Facebook Open Graph, Twitter Card and Google Rich Snippets (Microdata / schema.org) to your site to boost your sites search engine visibility.

3. Kitchenbug
Kitchenbug is the ultimate tool for food bloggers, providing full recipe nutritional analysis, rich-snippets compliance, unit conversion and more.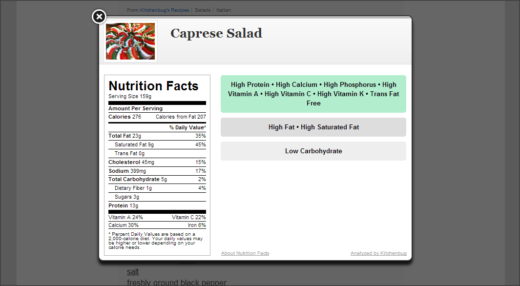 4. Yakadanda ReciPress Extended
A WordPress plugin that extends the Recipress Plugin to allow for data in main RSS Feed, cleans output for Recipes with no Instructions, allows for printable Recipes.

5. Auto Post Images (API)
Automatically adds images to posts without having to edit the post. You can choose to have images selected at random or using the POST ID or POST SLUG.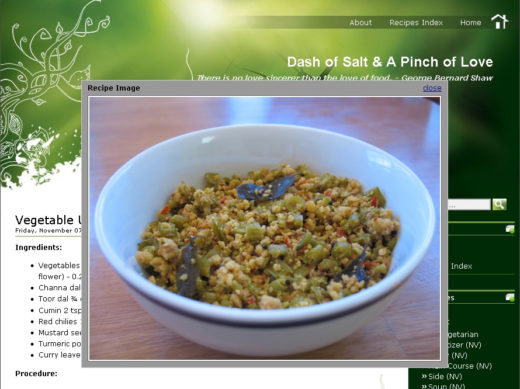 6. Recipe of the Day
Plugin "Recipe of the Day" displays categorized recipes on your blog. There are over 20,000 recipes in 40 categories. Recipes are saved on our database, so you don't need to have space for all that information.
7. SEO, Nutrition and Print for Recipes
This is the recipe plugin which makes it easiest for you to format your recipe and make it Google friendly.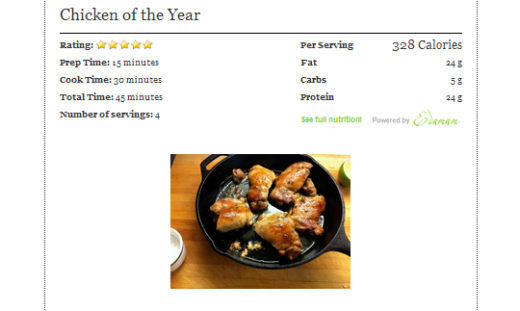 8. ShopEat – Recipe to Grocery list
ShopEat for wordpress Plugin allows you to add ShopEat button to all your recipes in your blog.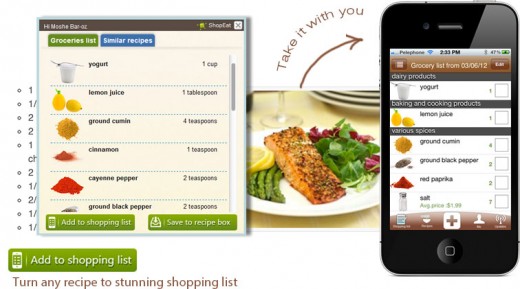 9. RecipeCan Recipes
This is the WordPress plugin that we use to manage all of the recipes on the RecipeCan Blog. It allows any WordPress blogger to post, edit, and browse recipes and photos.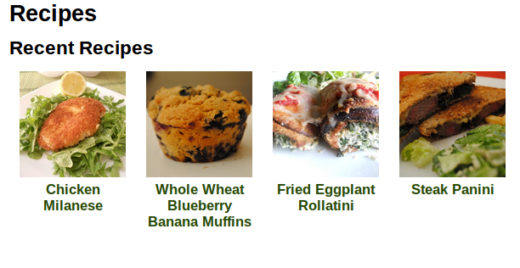 10. Minecraft Item Library
Adds the ability to create a Minecraft item/block/recipe/monster library using custom post types.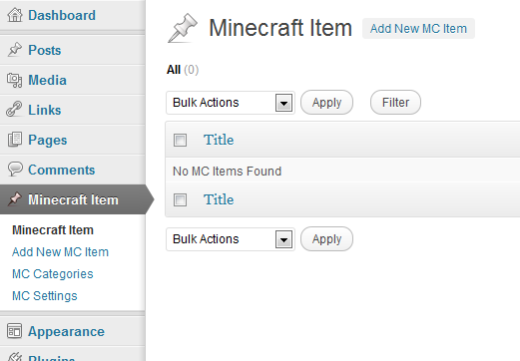 11. Recipes to Grocery Lists
Automatically add organized grocery lists with nutritional estimates to your recipe posts.  It's as easy as clicking a button to insert a grocery list link or image wherever you like.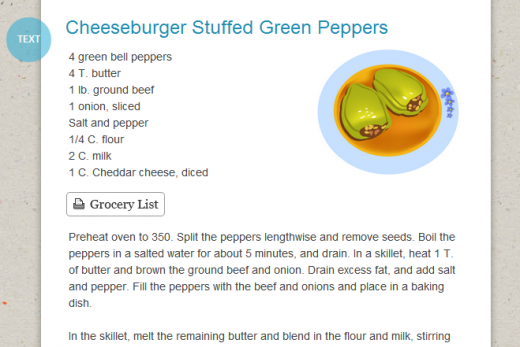 12. Cook Recipes
You can post cook recipes easily with this post but i will create new views for this plugin in next version.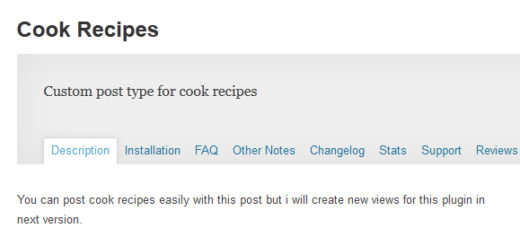 13. Laveem Nutrition Label
Laveem is a company dedicated to providing the world with tools to make healthier food decisions.