Shortcode is the specific code which makes it possible for you to do a lot of things on your blog without a lot of effort. It allows you to add dynamic information to any post, page, and with a single line text widget. With a small piece of code, you can add any type of functionality into your WordPress blog and this is possible if you are using WordPress shortcode plugins or your custom written shortcode.
I've prepared an exciting round-up of all free shortcodes wordpress plugins available on the web for completely free. These shortcode plugins are the best thing for the web masters because without any coding they can do so many cool stuffs. If you use widget plugins you can easily add content and functions into sidebars and use drag and drop to move it around.
Let's look at some examples so I can show you just how easy it is to use. You can also download these shortcode plugins free of cost. We hope you like this collection. You may be interested in the following modern trends related articles as well: Premium WordPress Themes for Events, Free Grunge Brushes for Photoshop, Exclusive Horse Logo Designs and HQ Free Painting Wallpapers.
1. Page Management
Easily reorder pages and edit page hierarchy using drag-and-drop. Expand/hide subpages and view infinite number of pages/posts at same time.

2. Advanced Responsive Video Embedder
Embed videos with a click of a button from many providers with full responsive sizes. Show videos as thumbnails and let them open in colorbox.

3. Social Media Feather
WordPress Social Media Feather is a super lightweight free social media WordPress plugin that allows you to quickly and painlessly add social sharing and following features to all your posts, pages and custom post types.

4. WordPress Shortcodes
WordPress Shortcodes is a free WordPress plugin that brings an amazing set of beautiful and useful elements to your site. The plugin comes bundled with the full set of elements, all absolutely free of charge.

5. Shortcodes Ultimate
Shortcodes Ultimate is WordPress plugin that provides mega pack of shortcodes. This is really premium plugin that you can get absolutely for free!

6. StagTools
StagTools powers your WordPress website with some regularly needed shortcodes including buttons, columns, alerts, font icons etc.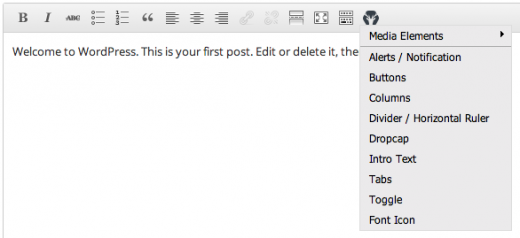 7. Responsive Video Shortcodes
Responsive Video Shortcodes is a tiny Plugin that allows you to embed video files from the popular video hosting platforms in a responsive design.

8. Column Shortcodes
Adds shortcodes to easily create columns in your posts or pages. Sometimes you just need to divide your page into different columns.

9. Ultimate TinyMCE
Ultimate TinyMCE will add over 40 new buttons to the default visual tinymce editor, giving you the power to visually create your pages and posts. No need for mucking about in HTML and CSS.

10. Advanced Post List
Highly customizable plugin for designing a large variety of post lists. Allowing the Webmaster to create any design for displaying Recent Posts, Related Posts, Future Posts, etc.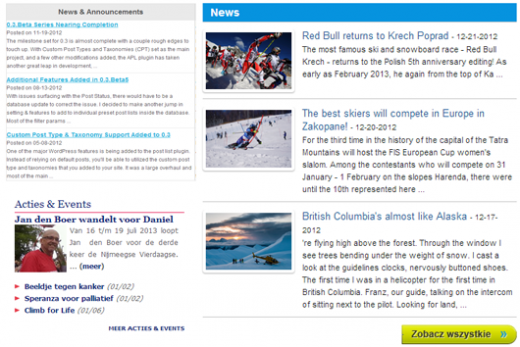 11. ShortCodes UI
This Plugin adds an admin UI for creating shortcodes without the need to code, edit code, or even know code.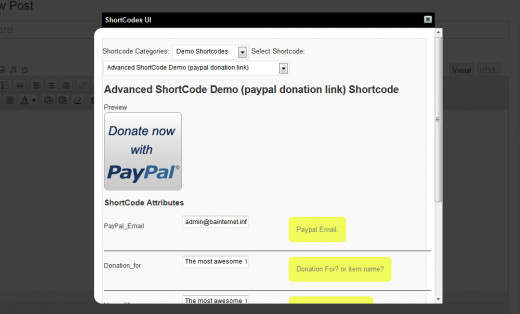 12. GD bbPress Tools
Adds different expansions and tools to the bbPress 2.0 plugin powered forums: BBCode support, signatures, custom views, quote…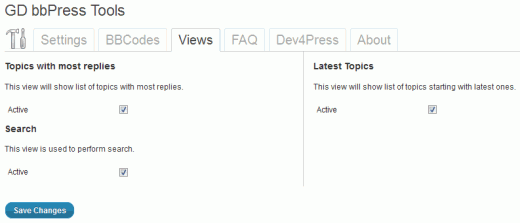 13. Theme Blvd Shortcodes
This plugin works in conjunction with the Theme Blvd framework to create shortcodes for many of the framework's internal elements.

14. HTML Javascript Adder
HTML Javascript Adder allows to insert HTML, javascripts, shortcodes, advertisements, flash embed codes, plain text etc in the sidebar via UNLIMITED widgets with advanced targeting on posts and pages.

15. Squelch Tabs and Accordions Shortcodes
Squelch Tabs and Accordions Shortcodes provides shortcodes for adding stylish Web 2.0 style accordions and tabs to your WordPress website: Horizontal accordions, vertical accordions and tabs.

16. Page2cat
Category Pages & Posts Shortcodes offers helpful shortcodes to display a post or page content, or a list of posts.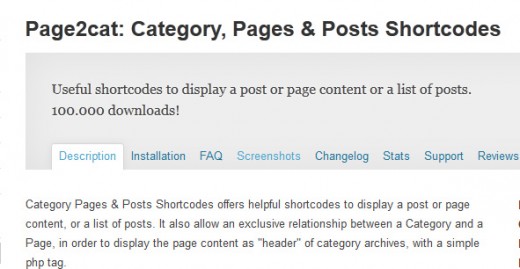 17. Global Content Blocks
Creates shortcodes to add HTML, PHP, forms, opt-ins, iframes, Adsense, code snippets, reusable objects, etc, to posts/pages and preserves formatting.