As a blogger, I love WordPress, because not only I'm using, the most fantastic thing about WordPress is its very simple and intuitive it is to use as a blog or website administrator. A responsive WordPress themes is a fully responsive and heavily customizable themes which give great experience to each browsers, iphones, ipads and tablets users. There is no doubt that responsive web design is the new  trend and so it is to use responsive CSS frameworks to implement the responsive layouts.
The number of responsive themes are available for variety of websites including: magazine, portfolio, gallery, personal blog, business, and ecommerce, and are readily available nearly all across the web, and a plethora of such themes are offered Freely. In this round up, we are selected some of the fresh free responsive WordPress themes for 2015. The themes which we listed below, are the best ones, hand-picked by our designers team. You can use any of these themes which is suitable for your business.
You may want to take a look at the following related articles:
1. Harmonic
Harmonic makes your content sing. Whether you're a band looking for a record deal, a travel blogger documenting your trip around the world, or anyone making a home on WordPress.com, this theme lets you express yourself and makes your content shine.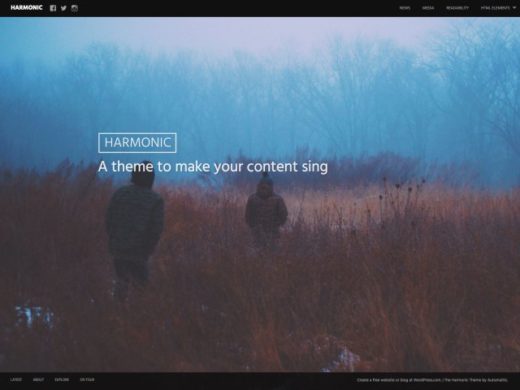 2. Future
Future is built with Bootstrap 3 framework. It is a clean, creative, feature-rich and responsive multipurpose theme that is perfect for creative agencies, creative portfolios, freelancers or for any purpose. Responsive layout of Future WordPress theme adapts to the screen size of different device your visitors are using.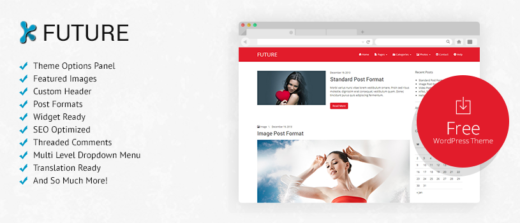 3. Intergalactic
Intergalactic is a stunning specimen for your personal blog. Bold featured images act as the backdrop to your text, giving you a high-contrast, readable theme that's perfect for making your content pop.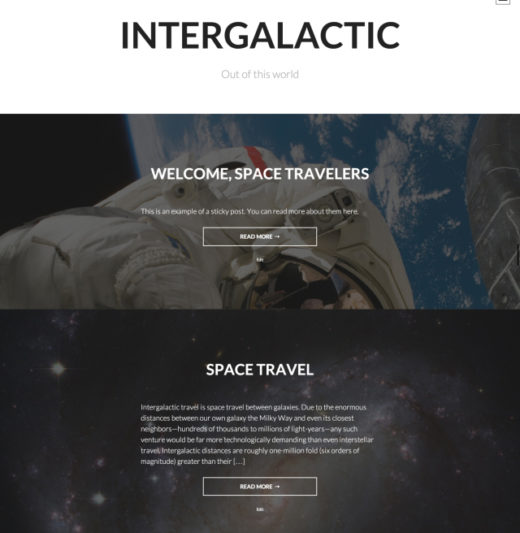 4. Responsive
Responsive Theme is a flexible foundation with fluid grid system that adapts your website to mobile devices and the desktop or any other viewing environment. Theme features 9 Page Templates, 11 Widget Areas, 6 Template Layouts, 4 Menu Positions and more.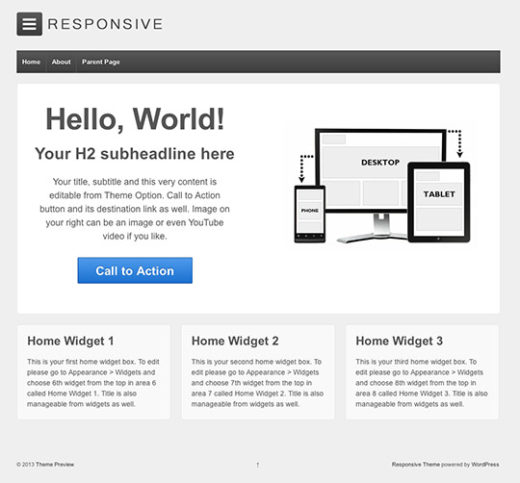 5. Penscratch
Penscratch is a fresh, stylish design for sharing your writing. Whether you're working on an analytical essay, an anthology of poems, or a piece of long-form fiction, Penscratch makes for a pleasant reading and writing experience all around.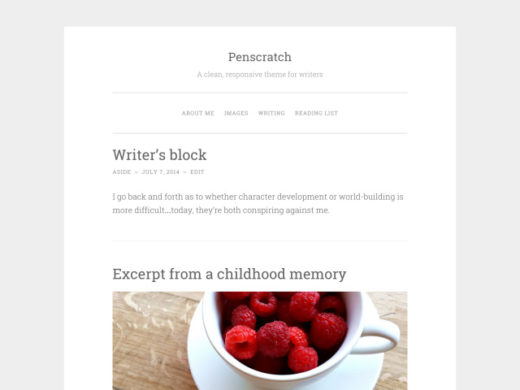 6. Minnow
Minnow is designed to put your social presence front and center by displaying your social links menu prominently below the site title and logo, so readers can easily find you on your favorite social networks.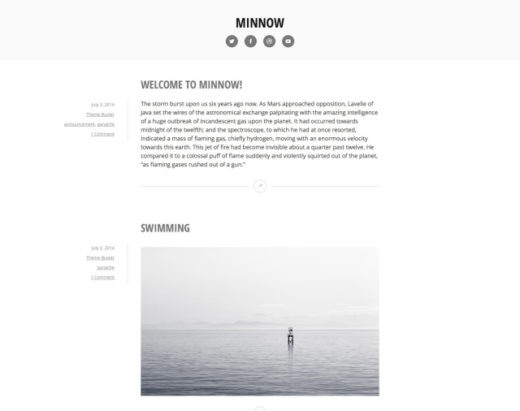 7. Cols
Cols is a novel theme that lets you tell your stories without the layout getting in the way. The style is simple, but strong. Standard-format posts are displayed in a newspaper-like layout, with three columns on large monitors, two columns on medium-sized displays, and a one-column layout on small screens like phones.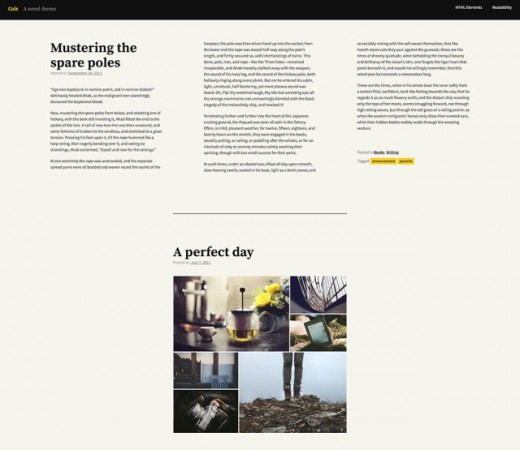 8. Eighties
Eighties is a bold, one-column theme for your personal blog. Post formats highlight your web finds in colorful style, large featured images put your work front and center, and the responsive design looks and works great on any device.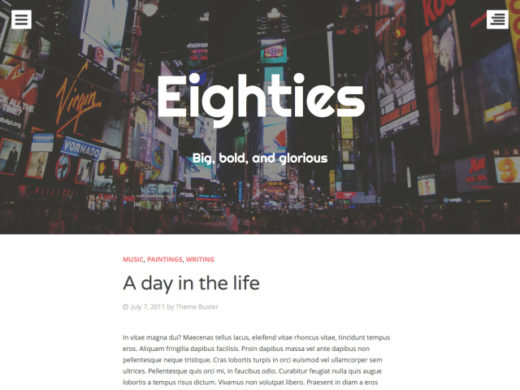 9. Goran
Goran is a functional and responsive multi-purpose theme that is the perfect solution for your business's online presence. Goran looks great on devices of all sizes, from desktop to mobile and everything in between. The theme adapts to any screen without sacrificing usability or design integrity.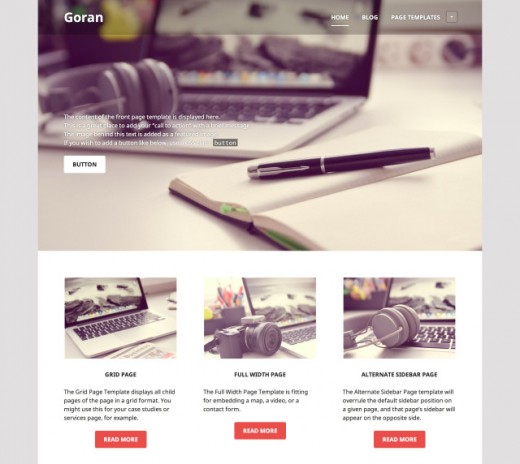 10. Sketch
Sketch is a responsive portfolio theme, perfect for showcasing your creative talent, whether it be illustration, design, or photography. The theme's clean, light design puts the focus on your projects.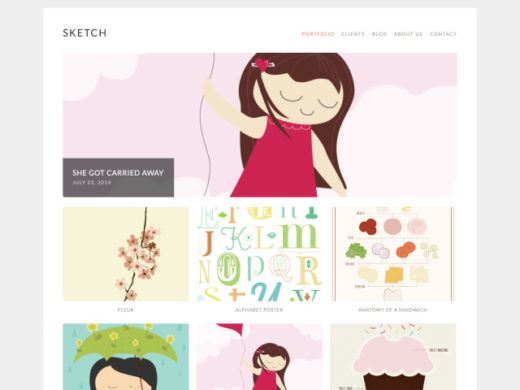 11. Edin
Edin is a fully responsive theme, ideal for creating a strong – yet beautiful – online presence for your business. Edin is responsive, from desktop to mobile, and everything in between. The theme adapts to any screen without sacrificing usability or design integrity.
12. Espied
Espied is a portfolio theme for designers, photographers, and artists. It's great for showing off your image-oriented projects to the world. The theme's minimalist design puts the focus on your projects.