WordPress non-profit themes makes it possible for organizations with a minimal budget to build an impressive and professional online presence with minimal effort. People who manage nonprofit organizations understand just how difficult it can be to make ends meet – especially in a tough economy where fewer people are donating. WordPress is a fantastic platform for running a non profit organization website because it's open source and free.
There are many premium WordPress themes designed specifically for nonprofit, church, charity organization websites. With these WordPress themes any non-profit organization can have an effective website. It includes features to showcase your programs and events, and several elements are easily customizable. Check out some of the best Nonprofit WordPress themes I have collected for you below.
For more resources please see:
1. WordPress Aid: Charity + Blog Theme
WordPress Aid is ideal for charity organizations. It's focused on raising funds for your charity and alerting visitors to important issues happening in the world.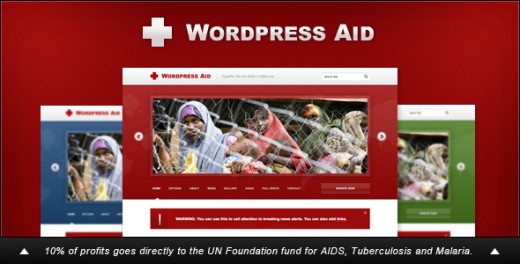 2. WP-Church – Powerful Theme for Churches
WP-Church is a Premium ChurchTheme built on a highly intelligent framework. WP-Church includes calendars, mp3 players, automatic scripture finders and image galleries custom built.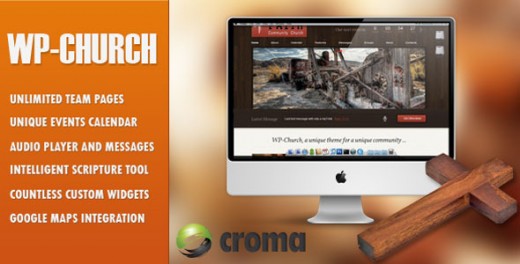 3. ChurcHope – Responsive WordPress Theme
This theme looks great not only on desktops but also on devices. What means that there are no special requirements for your clients to browse your website.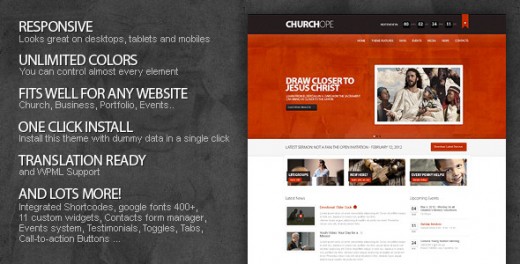 4. Wisdom Of Life: NGO and Charity Theme
WISDOM of Life, it's a clean and elegant theme, developed mainly to setup NGOs, non-profit orgnizations and corporate websites.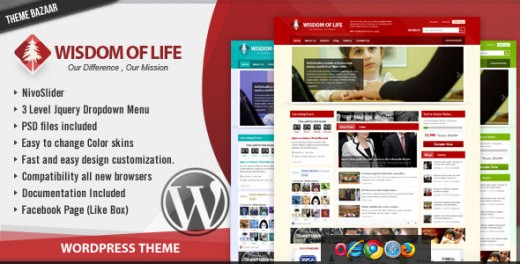 5. Risen – Church WordPress Theme
Risen is also useful for non-church websites that need rich multimedia publishing capabilities for audio, video and photos and that want to promote events.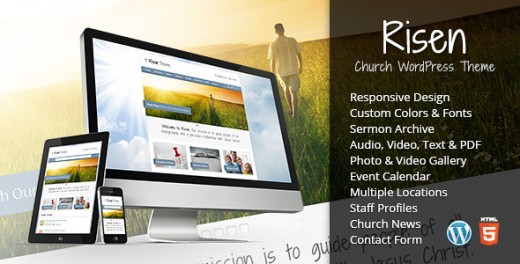 6. Green Earth – Environmental WordPress Theme
Green Earth is a non-profit WordPress theme. It's really well designed to best fit the business and non-profit organization that need environmental style.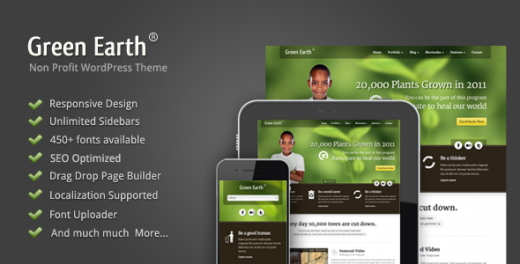 7. Born – The WordPress Theme for Churches
Born is a Church WordPress Theme aimed at making your new church website the best one on the block!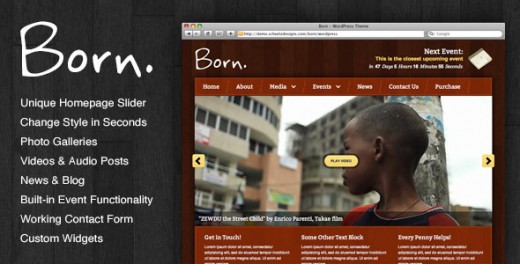 8. Campaign – Political WordPress Theme
Campaign is a theme that's made to help you win in your political race and be the hub of your campaign.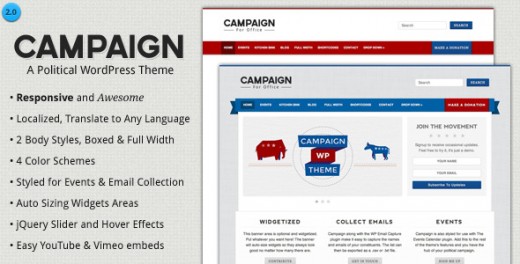 9. Ecclesia – WordPress Theme for Church Websites
Ecclesia is a WordPress theme created with church websites in mind.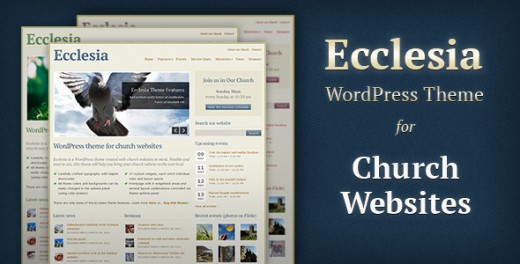 10. Go Green – Modern Business Portfolio WP Theme
Go Green and save the world. This slogan represents a modern minimalistic and clean WordPress Theme.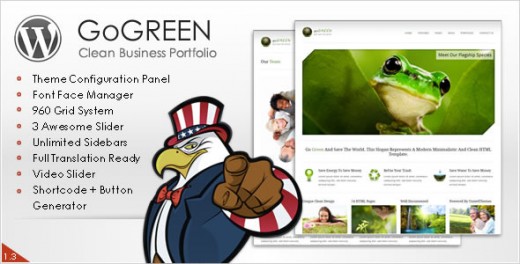 11. Bhinneka – A Responsive WordPress Theme
Bhinneka is a responsive WordPress theme with two-column page layouts, slideshow support, three alternative styles, widgets and drop down menus.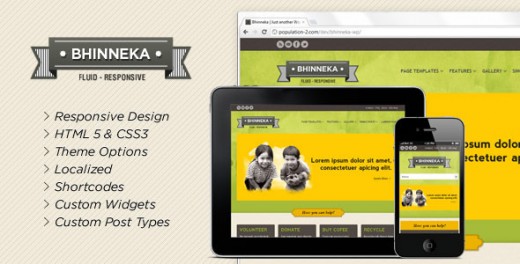 12. Rebirth – The WordPress Theme for Churches
Rebirth is a Church WordPress Theme aimed at making your new church website the best one on the block!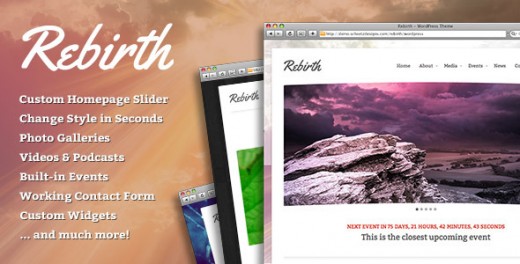 13. Ray Of Light – Theme For Religious Movements
Ray Of Light is great looking Religious Movements and Church theme that is also very feature rich and customizable.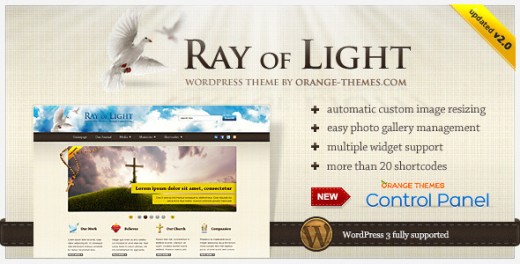 14. Glory – The WordPress Theme for Churches
Glory is a church WordPress theme aimed at making your new church website the best one on the block!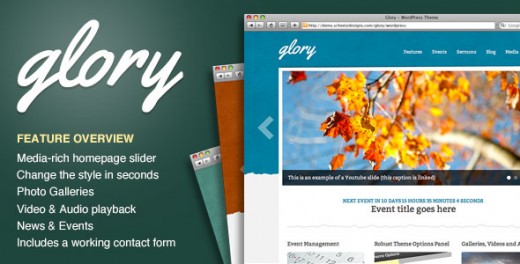 15. Advocate – A Nonprofit WordPress Theme
Advocate is a flexible and highly customizable WordPress theme ideal for nonprofits, charities, activists and political campaigns.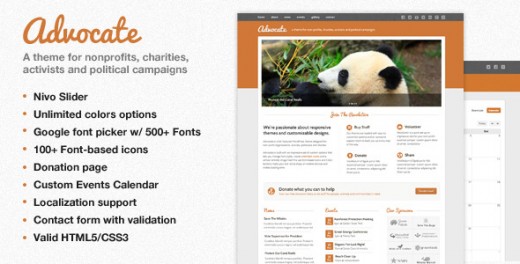 If you enjoyed the following article we humbly ask you to help us spread the word by sharing this article with your peers!