WordPress finally an ultimate open source to use as blogger, freelancer, corporate company, eCommerce business, personal website. Personal blogs reflects the identity of each of us on the Internet. That's why I consider that a well arranged blog in terms of aesthetics, will be a plus for it's author. Do you have a personal, self-hosted WordPress blog? Is it hard for you to find a unique theme for it? Well today we're going to help you out by sharing 22 unique WordPress personal themes. Although these are premium themes. So now we should go below to select own how to become online with personal data.
People Who Read This Article Also Read:
1. Dandelion – Powerful Elegant WordPress Theme
Dandelion is a Powerful Premium WordPress Theme. This theme provides all the main functionality you will need to present your products.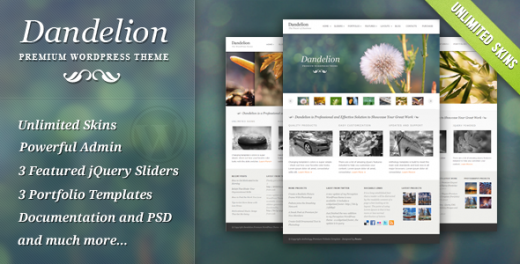 2. Core Minimalist Photography Portfolio
Core is the Minimalist Photography, Portfolio, Personal website Template built with latest WordPress features.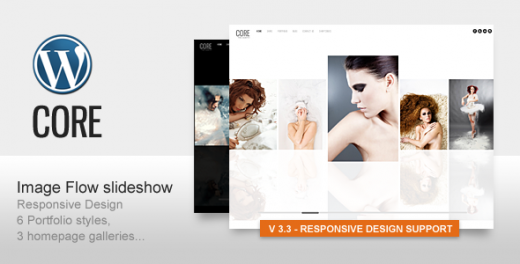 3. Folioway – Portfolio WordPress Theme
Folioway is a perfect pixel WordPress theme, not only its clean and elegant, it also comes with tons of features like amazing slider, unlimited colors, etc.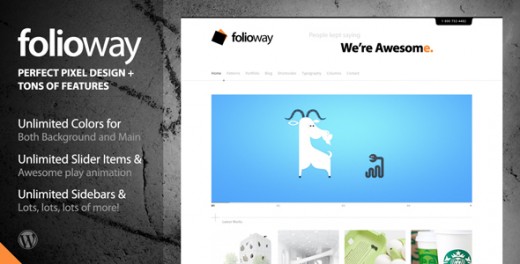 4. Vulcan – Minimalist Business Theme
Vulcan template is designed Modern and minimalist template, suit any kind of website. Vulcan available in five color option, it comes with three variations slider.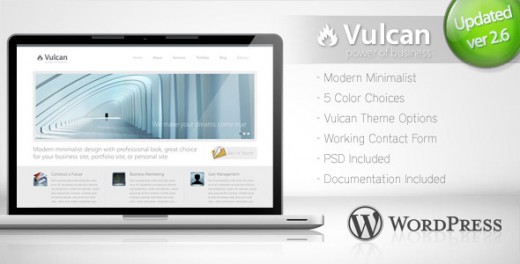 5. Positive – Multipurpose WordPress Theme
Theme Positive is a Premium Multi-purpose WordPress theme built on a highly powerful framework – CloudFw.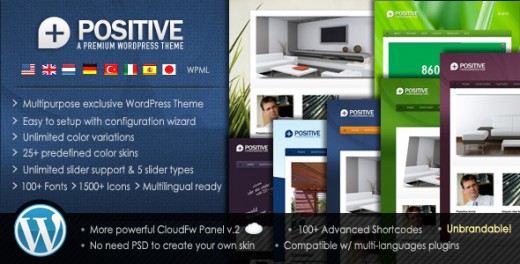 6. Precision – Premium vCard WordPress Theme
Precision – Premium vCard WordPress Theme is a sleek and minimalist single page WordPress theme with smooth scrolling design and amazing effects!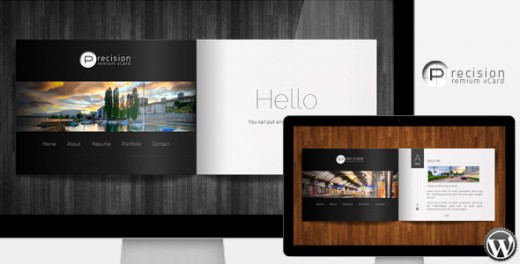 7. DK For Photography Creative Portfolio
DK is the Premium Photography, Portfolio, Personal website Template built with latest WordPress features.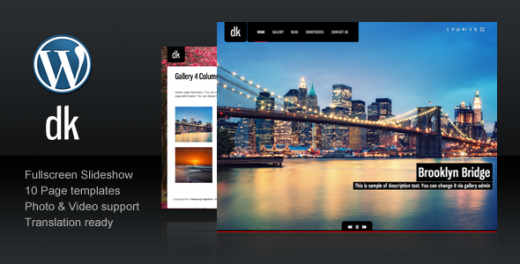 8. Moustachey: A Blog theme with Extra Gusto
Moustachey – A WordPress Blog theme with extra gusto – Responsive for Mobile & Tablet.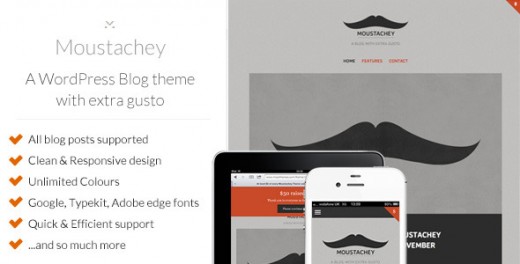 9. Backstreet – Blog & Magazine Theme
Backstreet is a modern wordPress magazine, portfolio and blog theme. Backstreet can be used for almost any niche. Backstreet also built-in review system (with up to 5 rating criteria).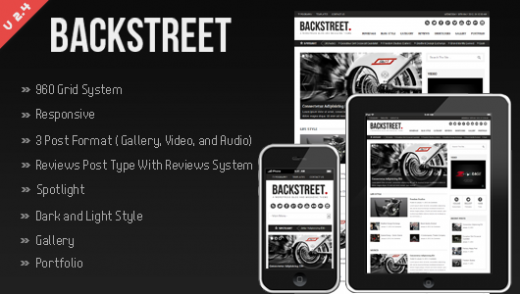 10. Lotus – For Corporate Portfolio
Lotus is the WordPress theme for Business, Software, Corporate built with latest WordPress 3.1 features.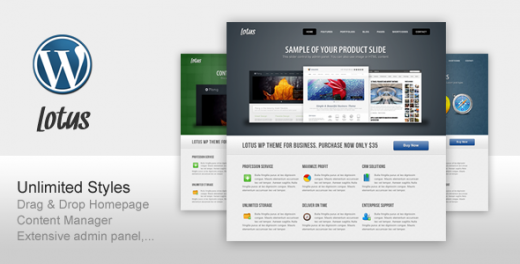 11. Crius Photography Creative Portfolio
Crius is the Responsive Photography, Portfolio, Personal website Template built with latest WordPress features.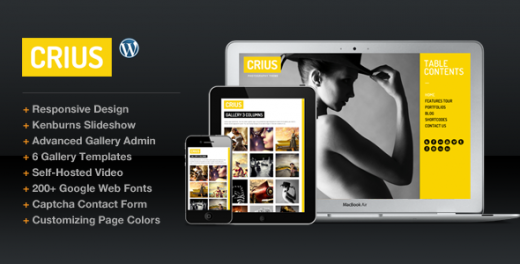 12. Equilibrium: Modern WP Portfolio Theme
Equilibrium is a very powerful and a highly customizable WordPress portfolio theme, aimed at anyone who needs a showcase.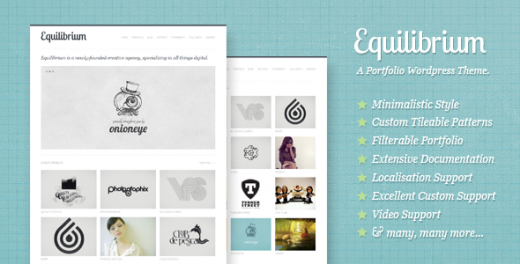 13. Blender WordPress Portfolio Theme
Blender is a WordPress Portfolio Theme for both creative professionals and businesses. Literally limitless options.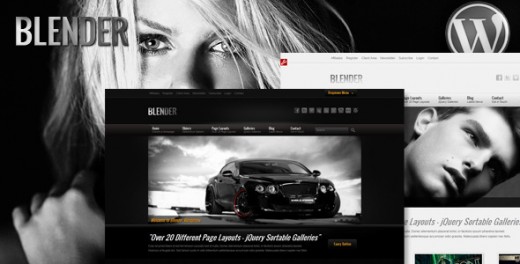 14. Hoarder: Responsive WordPress Blog Theme
A grid-based, layout-shuffling, finger licking theme with support for all sorts of content – it's responsive to boot.
15. Gretchen – Flexible WordPress Theme
Gretchen is a creative theme that offers a plethora of styling options. This theme includes XML data to edit with ease.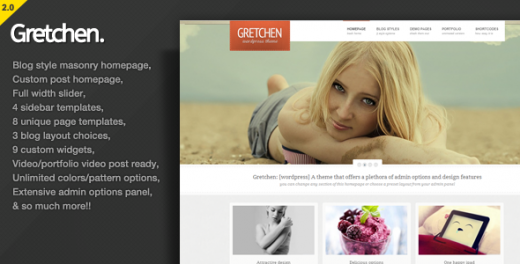 16. Big City – Personal WordPress Theme
BigCity is a Personal and Blog WordPress Theme. Packed with powerful features to suit almost every needs and yet so simple to use.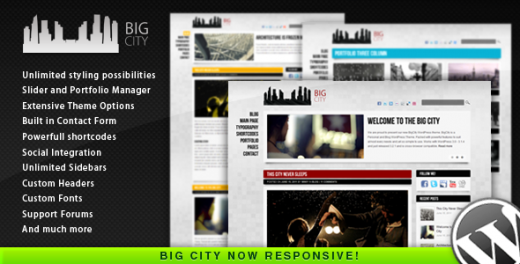 17. Explosion – Responsive WP Personal
Explosion is a Responsive WordPress Theme, best suited for Magazines and Blogs. It comes with 13 awesome widgets, 10 post formats, awesome Page Builder and tons of theme options.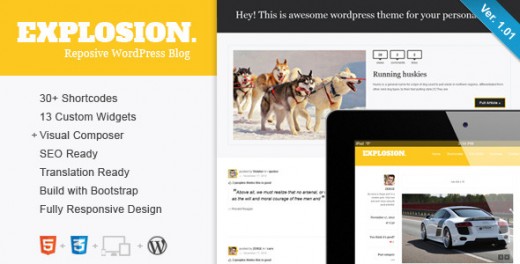 18. PixelPower – HTML5 and CSS3 Theme
This is a clean, modern, powerful WordPress tumblog-style theme designed for a wide variety of uses from bloggers to design portfolios.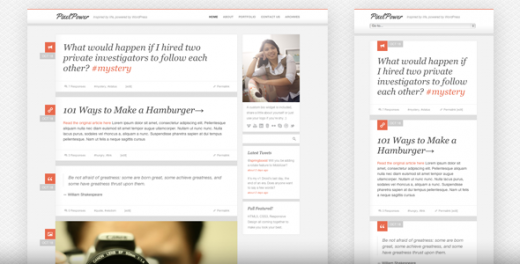 19. ZillaPress – WP  Community Theme
ZillaPress is a Premium Magazine, Community or Personal Blog theme. It comes packed with an impressive array of custom options.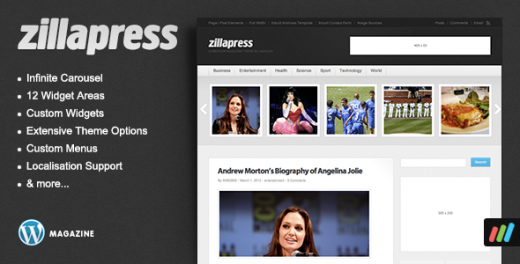 20. Varnish – Highly Blog Theme for WP
vCard Advanced is a responsive vCard theme which can be used for example as a virtual business card.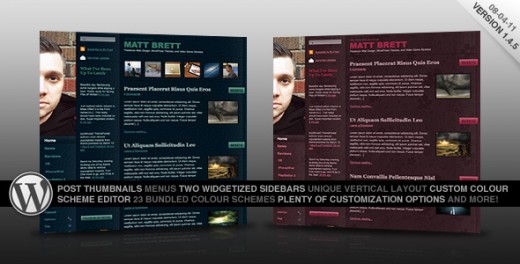 21. wpTraveller – Travel Photo Blog
WP Traveller is a WordPress theme that has been created specifically with "travellers" in mind.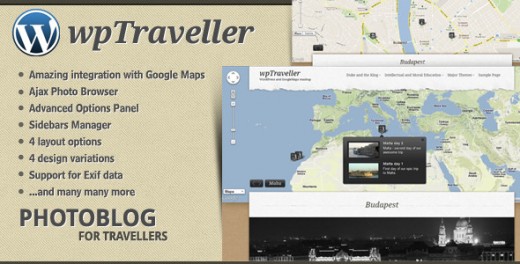 22. Cascade – Personal vCard Theme
Cascade is a minimalist personal vCard WordPress theme based on colorful vertical menu tabs. Tabs are presenting content of the pages.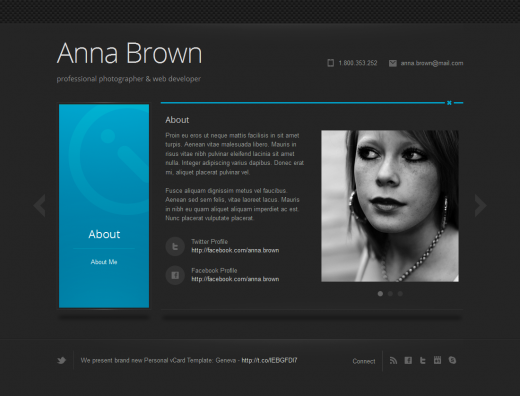 What are the features that attracted you to the theme and was it free or premium? Let us know in the comments section!