When you decide to set up a tutoring service, you already know that you master a certain skill and you have the will to pass it on to interested people. Congratulations are in order for believing in you and wanting to make the most out of your knowledge!
Tutoring is not only a great source of income, but it can also contribute to your personal development. You will improve your teaching and communication skills, learn about marketing and technology and, you will meet new people who can teach you something in exchange.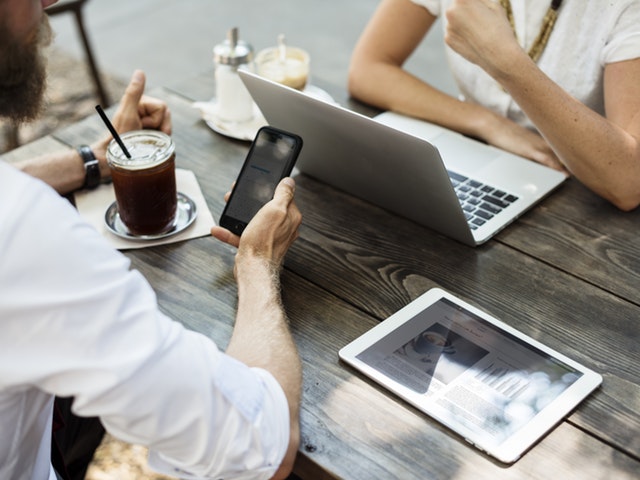 Photo: pexels.com
But, before you start advertising your tutoring service, you need to check a few things to make sure you are all set for giving professional lessons.
Here are the main guidelines of starting your own online tutorial service.
Decide What the Level You Want to Begin with Is
Before getting to the details of your business, figure out the main issues: are you going to use a tutoring platform or are you going to start on your own from the beginning?
Naturally, anyone would like to have autonomy and be their own employers, but you might want to consider working as a tutor for an already established platform, at least in the early stages. For example, if someone is looking for math tutors online, they might first visit websites like Preply.com since they offer the guarantee of certified teachers.
So, before you launch your own business, try to gather some experience and build your client portfolio.
Be Sure You Have the Appropriate Tools for Your Service
You can be a great graphic designer and have a natural talent for teaching, but these skills will be underrepresented if your connection is weak and keeps interrupting, or your microphone does not transmit sounds properly.
Invest in quality hardware and consider all the tools you need. If you are going to teach languages or music, for example, you want to have a high-fidelity microphone. If you are filming a tutorial, get a really good webcam and possibly some spotlights. The basic needs of an online tutor are a decent desktop or laptop and sound/video systems.
Have a List of Useful Software That Will Help You Teach Your Lessons
Depending on the subject you teach, you will need several online tools to make sharing easy for you and your students. For example, you can easily share the course on Google Docs or Dropbox. You can have interactive shared whiteboards on IDroo or set up an intranet on Bitrix24.
But before getting specialized extensions and apps, set up a good video conference platform. Whether you choose Skype, Facetime or Google Hangouts, test it before to see if it meets all your needs.
Set up a Payment Method
You may be tempted to neglect financial aspect in the first stages of setting your online tutorial service since it is not the most exciting part of the preparation. But, we advise choosing a service and having a financial plan beforehand.
Many online tools require you to go through a security check process. Sometimes it takes a while until your submission is approved. Check out what are your best options and compare the commissions, availability in your area, etc. Some of the best-known websites are PayPal, Skrill or Amazon Webpay. Make sure to choose a business account, as they offer the right tools for your type of activity.
These would be the main steps you need to take before starting the actual work. Once you have everything set, you can start advertising your services. Get inspired by people that are already in the business to get an idea of how much to ask for a lesson, how long and frequent the lessons should be, and so on. Eventually, you will get your first clients and enjoy this new, exciting journey as an online tutor!