Domain names are the easy-to-remember and easy-to-spell names used in reference to web servers and web pages. They are akin to international phone numbers that serve as a standard way for accessing websites. They take the place of IP addresses or the strings of numbers separated by periods used to identify computers that communicate over a network via Internet Protocol (IP). Just like in the case of Yahoo!, the website is commonly accessed using the domain name yahoo.com instead of the IP address 206.190.36.45 (or other IP addresses in a range used to reach the Yahoo! website).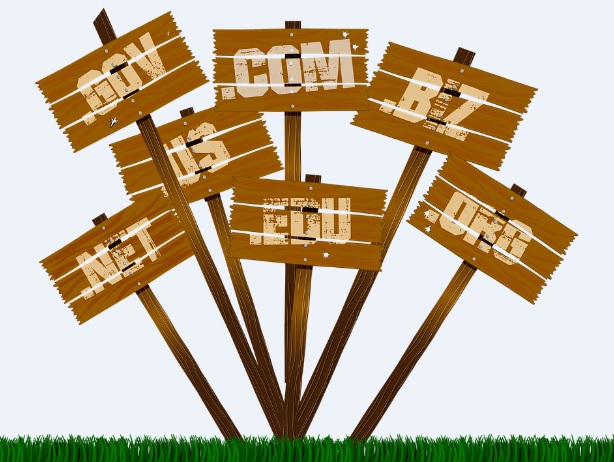 These domain names are being bought, or more accurately, being registered with a domain register for a fee. Not many realize that it is possible to generate revenues from the purchase or registration of a domain name, as they can be sold later on. Domain names are not obtained only to be used for newly-created sites. They can also be resold at a price significantly higher than the cost of acquisition.
Generating additional revenues by buying and selling domains basically has three aspects: finding the right domain names to get, parking and monetizing, and selling.
1. Finding and Buying the Right Domains
Of course, you can't just register any domain. You have to make sure that what you are getting is going to be profitable. Take the following points into consideration:
It has to be some generic word that can be possibly used for the websites of products, companies, or upcoming events.
The domain should be brief and easy to remember and spell.
Give preference to common top level domains such as .com, .us, .org, .biz, .net, and .tv. However, it wouldn't hurt investing in the new top level domains especially if they have huge potential for local businesses. Here's an excellent infographic of how many top level domain names are already available at present.
Don't be tempted to invest in domain names that are typical misspellings or "sound-alikes" of popular brands or company names.
Don't get domain names that come with unnecessary hyphens and symbols.
You can get domain names  that have not been registered yet or you can be in the lookout for expiring domain names that could be valuable. There are some sites and online databases that can conveniently provide these information.
Moreover, make sure that you are viably spending for the domains you buy. The price of the domain names matter. Ascertain that the price you pay is just right for what you are getting and you wouldn't eventually be incurring a loss. Do some meticulous research and compare prices. It would be great if you can find a domain name registrar that can let you buy domain names in bulk and get a discount.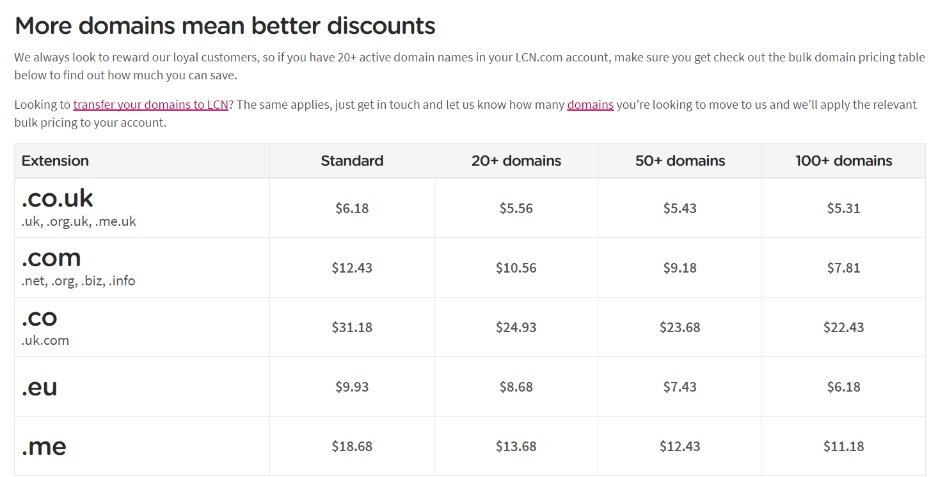 Bulk domain discounts in LCN
2. Parking and Monetization
Obviously, you wouldn't be able to immediately sell the domain names you buy. Nevertheless, you can still make money out of them while they are being parked. You can sign up with a domain name parking service that will create a dummy page with ads for you domain name. You will be making money by getting a share from the earnings made through the ads on the dummy page. You can aso create a webpage for the domain name on your own and use it to post some content and ads. There are many on-the-fly website publishing services/platforms now that should make this quick and easy.
3. Selling
When it comes to selling, there are many ways to do it. Here's a summary of what you can do:
You can put up an advertisement on the temporary page you created for the domain name, indicating that the domain name is for sale.
Have your domain name listed on domain name auction sites or marketplaces such as Flippa, Sedo, GoDaddy (auctions.godaddy.com), and AfterNic.
You can work with a domain broker to do the sales talk for you. Of course this would reduce the revenues you get but if you have a lot in your portfolio to sell, it helps enlisting third party assistance.
Additionally, you may also directly contact the potential buyers of the domain names you are selling.
In setting your domain name's price, you can refer to the estimates provided by auction sites like the ones mentioned above. Of course, these are just estimates and they vary from one appraisal to another. You always have the final say on what price you want to set.
The Cybersquatting Issue
One very important thing you need to remember as you try to make money out of the buying and selling of domain names is the legal issue of cybersquatting. You can be held liable for usurping somebody's brand or intellectual property as you obtain domain names that would have obviously been meant for somebody else. To avoid this legal problem, avoid getting domain names that can be associated with trademarked or copyrighted names or brands. Refer to the website of the World Intellectual Property Organization (WIPO), particularly the section on domain name dispute resolution.
Domain names can get you money but doing it is not some simple and easy process. It can be tricky and you need to be savvy with the ins and outs of domain name buying and selling. There are risks involved and the gains you get depend on the decisions you make. Hence, you need to know more about the trade. The details mentioned here are just the basics. You need to know more, actually experience the process, and interact with the different players of the trade.