Starting a dropshipping business through your WordPress website is perhaps one of the best ways of monetizing it. While the idea of launching a new business from scratch can be daunting, the flexibility a WordPress platform provides, you definitely helps smooth out the process.
Today, WordPress is powering up to 26.4 percent of the web. From small businesses to industry giants, such as Forbes and Sony Music, WordPress' versatility ensures it's everywhere. With the variety of plugins and features available, WordPress has become an attractive platform for those confused about where to start.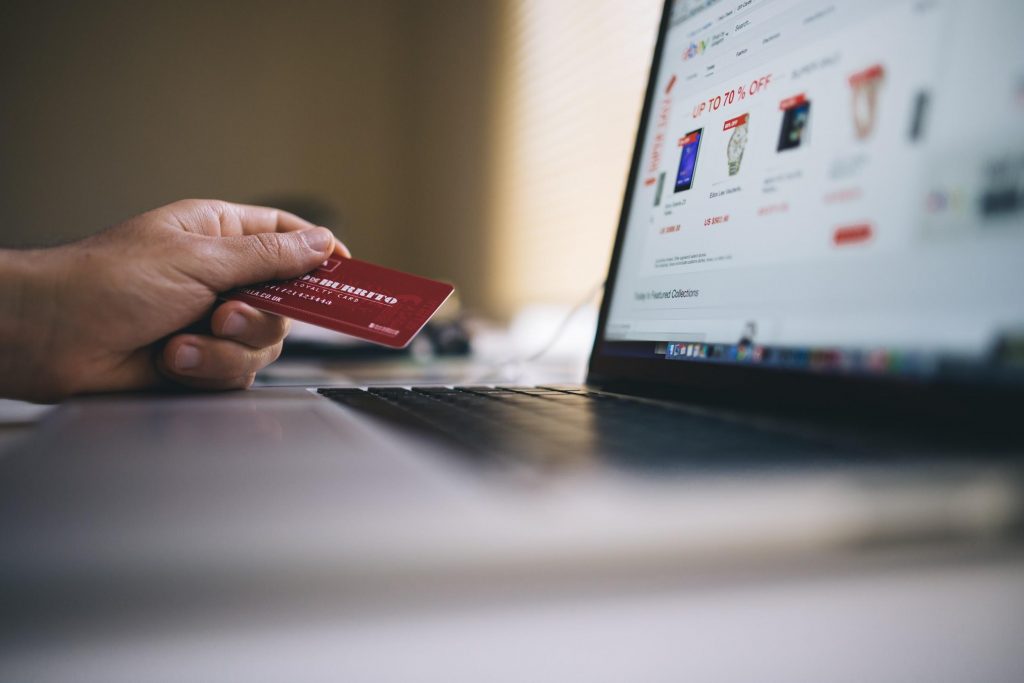 Dropshipping as a business model has also increased in popularity over the last few years and involves third-party companies shipping products to your customers on your behalf. This particular business model can quickly be executed through WordPress.
This dropshipping guide will help you grasp the basics of setting up your own business. So, here's how you can create a successful dropshipping business through WordPress:
Choose a Product To Sell
While you may have a catchy domain name sorted out, you can't jump into anything without at least having a good grip on what you're jumping into. To determine what product can potentially penetrate the market, you shouldn't just look into what's popular, but you should focus on what's needed, too.
Much time needs to be devoted to determining ecommerce niches to determine where consumer interest is directed towards. By evaluating purchasing patterns, trends, and current markets, you'll have a wide variety of niche options available for you to choose from.
Once you're done with your market research, you'll be more confident about making an informed decision on what the strategy is for your business. Afterward, you can dive into your target market and potential competitors to see what you can offer.
With a firm handle on your product range, you can move onto supplier options. You can choose to work with small and medium manufacturers, wholesale dropshippers, or even look through a wholesale or dropship directory for potential suppliers. Each kind comes with its own advantages and disadvantages, so select one that works best for you.
Build Your Dropshipping Site
Building an attractive and useful website is practically a piece of cake with WordPress. Since it's open-source, there is a massive range of themes available for you to base your e-commerce website on. Each theme will be quite different aesthetically, so it's essential to choose one that matches the overall personality of your brand. The prices of these themes usually start from $40.
When you're looking for a theme, there are few things you should keep in mind. For starters, do check for security, support options, responsiveness, speed, and compatibility with various plugins. Moreover, you should also look into the developers by reading forums and reviews, and go the extra mile by sorting out any questions before you purchase and download the theme.
Researching your end will minimize the chances of regret. Most developers also offer installation services for those of us not willing to go through the hassle themselves.
Use WordPress Plugins
Now let's focus on the main chunk of using WordPress for your business: the plugins that'll help you become a dropshipping maestro.
Here are the best options available:
WooCommerce: A plugin that's offered for free, the WooCommerce Dropshipping extension is easy to use and effortlessly integrates your own system with your suppliers. Additionally, it provides automated order notification where order details are automatically communicated to your supplier when a new one is placed on your website.
Inventory Source: This particular plugin connects information at your suppliers' end, such as inventory status, quantities, and prices, to your back-end system and automatically integrated products in stock to your catalog. Additionally, if you haven't decided on a supplier yet, they'll provide you with a list. Lastly, you'll have access to an experienced team that can help you out with your dropshipping business.
AliDropship: While this plugin isn't offered for free, it provides additional features and support, such as built-in themes and pricing automation. It works in junction with AliExpress and automates order routing.
Ecomdash: Dropshippers often face order routing problems and, to avoid them, you can use a dropship automation app such as Ecomdash to automate the process of routing sales to suppliers.
 Automate As Much As You Can
Time is money, especially in e-commerce. With unlimited options available to consumers, businesses need to bring their A-games and ensure they're not losing out customers due to something as rectifiable as time.
Inventory: WooCommerce, for instance, allows you to import a CSV inventory file that's provided to you by your supplier. Visibility options for quantities often vary from supplier to supplier. Many plugins also allow the data to be integrated automatically without the hassle of uploading an inventory file.
Suppliers: Suppliers should be notified every time someone places an order on your website and, to do this, your system needs to be integrated with theirs. With your choice of a plugin, you can set up suppliers in WordPress by adding relevant information, such as name, description, email address, account number, and address.
Email notifications and custom packing slips: Once your supplier's been integrated into your system with their details and the inventory's been uploaded, emails will be sent to your dropship supplier every time an order is placed. The settings for every plugin vary so you'll need to adjust them accordingly.
Focus on product attributes: While dropshipping offers the advantage of not having to worry about shipping and sending orders to customers, you still need to know your product range inside out. Relaying product features accurately will avoid confusion and improve your overall profitability. Additionally, a competitive pricing strategy, product videos where possible, high-quality images, and engaging product description can all contribute to your success.
Take It To The Next Level
To make and execute a top-notch dropshipping website through WordPress, you'll need to employ the use of plugins that'll enhance the other aspects of your website. Here's what other aspects you should focus on:
Improving WordPress SEO and helping your site rank higher on search engines, such as Google and Bing.
Enhancing your site's user experience by increasing page speed and web server performance.
Branding and customizing your site by adding company logo, name, colors, and messaging.
Using a WordPress security plugin to secure and protect your website from hackers and other potential threats and generating regular reports.
Like everything else, building and executing a successful dropshipping business definitely requires investment in terms of time, money, and effort. However, with a platform as dynamic as WordPress available to you, you're not going to be clueless at any stage.
Once you've managed to set up and execute your business, the road to success will be a straight road as long as you stay consistent with your efforts. Let technology do what it's meant to do and watch it grow your business.
Do you have any other tips on how to create a dropshipping business through WordPress? Sound off in the comments below!