Shopify and Woocommerce are two most-accepted platforms for developing eCommerce websites. Both of them have established themselves as leaders in platforms for eCommerce sites and for good reasons.
Both promises to provide amazing designs, pricing, and SEO features. Consequently, people often get confused which platform they should go with.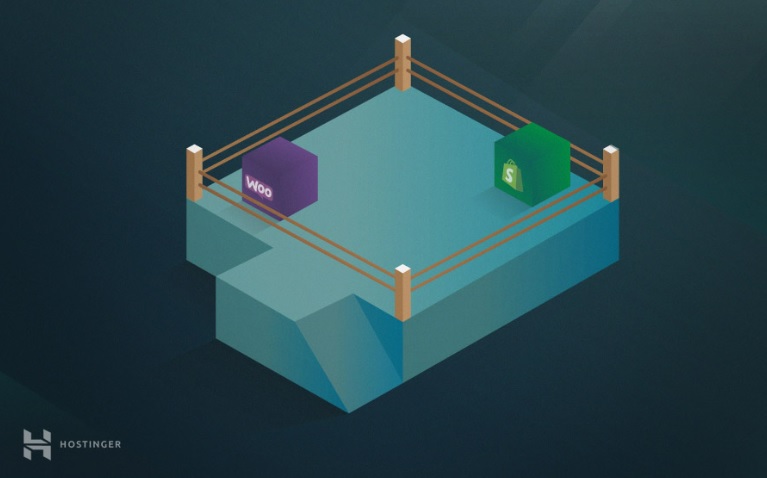 In today's blog, I will review the different features of these platforms and will provide a detailed comparison between them.
Hopefully, this review will help you to get an idea which platform should be ideal for your specific needs. You can read the full review on Hostinger. 
Shopify Vs Woocommerce For Pricing
WooCommerce
Getting started with Woocommerce is quite affordable. It is a free plugin from WordPress and if you have a fully-functional WP site, you do not need to buy anything else.
However, there are a large number of paid add-ons that can help users to improve their eCommerce functionality and appearance.  These add-on plugins can be payment gateways, social media integration, etc.
Users can buy them from Woocommerce extension store and that can cost from free up to $299.
In case, if a user does not have a WordPress site, he will be needing a domain name, hosting plan, SSL certification, and a WP theme. And the exact pricing of his Woocommerce store will depend on the costing of these necessities.
However, you can expect to spend $10/mo for a basic online store with Woocommerce.
Shopify
Speaking of the Shopify pricing structure, it provides a free trial package for 14 days. After that, a user has to pay a monthly premium.
Shopify comes with 3 fixed monthly plans that are:
Basic Shopify ($29/per month)
Shopify ($79/per month)
Advanced Shopify ($79/per month)
These plans come with free-of-cost Shopify subdomain. However, if you want custom domain additional $14 will be charged.
Review
Shopify has fixed plans. Although users need not buy hosting, SSL certificates separately yet monthly plans are expensive in comparison to Woocommerce. 
Shopify Vs Woocommerce For better SEO
Search engine optimization is one of the primary ways to bring organic traffic to an online store. However, for the same, it is necessary that your eCommerce platform is compatible with the SEO.
Let's see how much these two platforms are SEO consistent.
Woocommerce
As said before, Woocommerce is a WordPress plugin, which is primarily a content creation platform that comes with a lot of SEO capabilities.  And when users pair Woocommerce with WordPress they get the same capabilities for their eCommerce store as well.
Users can and easily edit body content, add meta tags, description, and tags with Woocommerce store.
Shopify
Like Woocommerce, Shopify also permits users to perform a lot of basic and advanced SEO optimization. Users can easily edit title tags, meta description, and URLs for their product's pages.
Moreover, they can perform advanced SEO tasks such as automatic generation of sitemap.xml and robots. txt files and canonical URLs.
Review
Both platform provides all sorts of SEO optimizations.
Shopify Vs Woocommerce For Set up Procedure
WooCommerce
Installing Woocommerce is quite easy for users who are familiar with WordPress. Even for new users, the process is quite straightforward. If you have a fully-functional WP site, you can directly install Woocommerce plugin to your site. If not, first, you need to look for a hosting provider on your own and install WordPress on it.
If you don't how to install WordPress, read the tutorial on Hostinger.
After installation of WordPress, you can install WooCommerce plugin.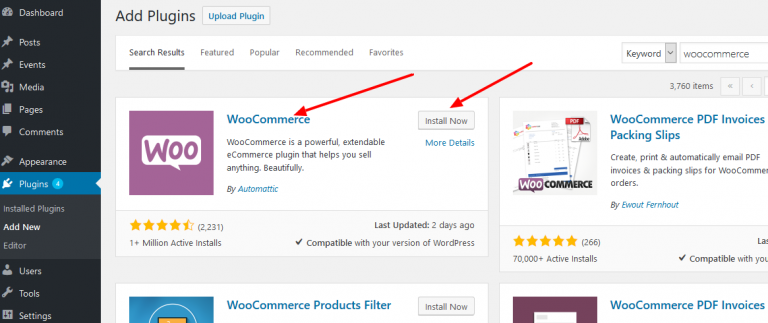 The steps to install WooCommerce in WP site should go as per below.
Go to WordPress dashboard
Click on 'Plugins', and click 'Add New'
This procedure will take you to WordPress plugin repository page as you can see the following snapshot. Here you need to search for 'WooCommerce', then click on 'Install' followed by 'Activate'.
Shopify
Opposed to Woocommerce, Shopify is a fixed subscription-based service. It is a readily available platform that does not require, hosting, software installation like WordPress.
Setting up store on Shopify is quite easy. To start with it, you just need to log on to shopify.com and click on "Get Started" button. As soon as you click, the following screen will open in front of you.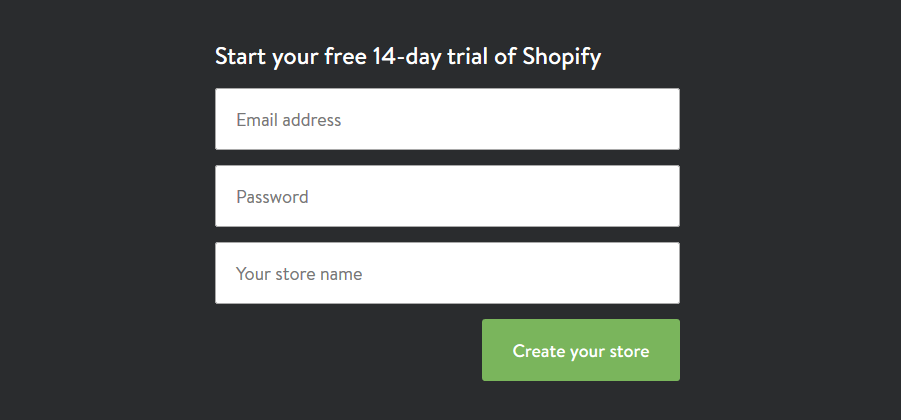 After filling up this information, you will run through a quick setup. And following few steps, your e-commerce store is ready to run.
Review
In terms of setting up procedure, Shopify seems more user-friendly for layman users compared to Woocommerce.
However, users who are already using WP site can easily set up the store with Woocommerce without any assistance.
Shopify Vs Woocommerce For Design
The design is one of the crucial aspects users should care for while selecting the eCommerce platform for their store.
Woocommerce
As you know Woocommerce is a WordPress plugin, which has been developed in order to add eCommerce functionality to WordPress.
Consequently, the design of your Woocommerce simply depends on your current WordPress theme.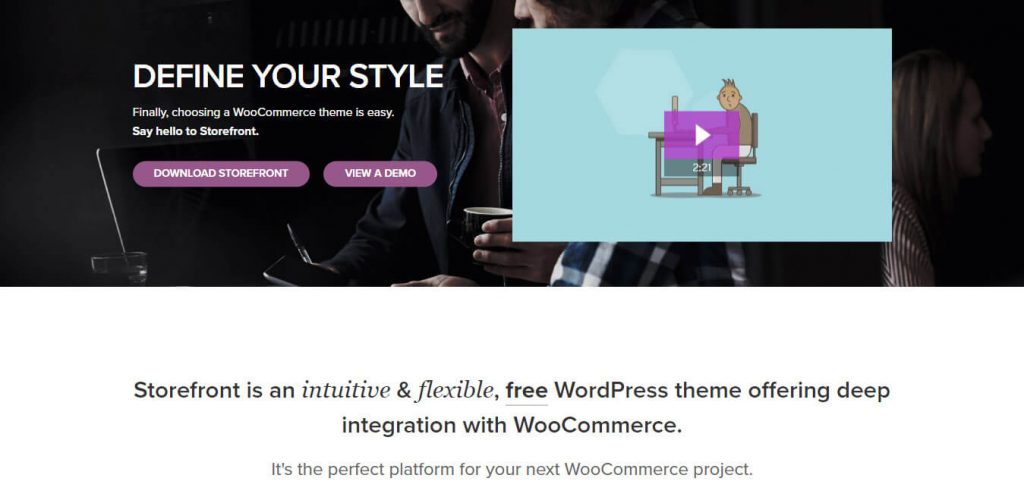 Woocommerce supports almost all of the free and premium WordPress theme available in official WordPress theme store. Apart from this, users can also look for 3rd party theme providers.
Storefront is a well-known platform for user-friendly and responsive Woocommerce themes.
Shopify
Shopify provides over 100 of fully mobile responsive themes. Out of which 9 are free and rest premium themes costs between $140 to $180.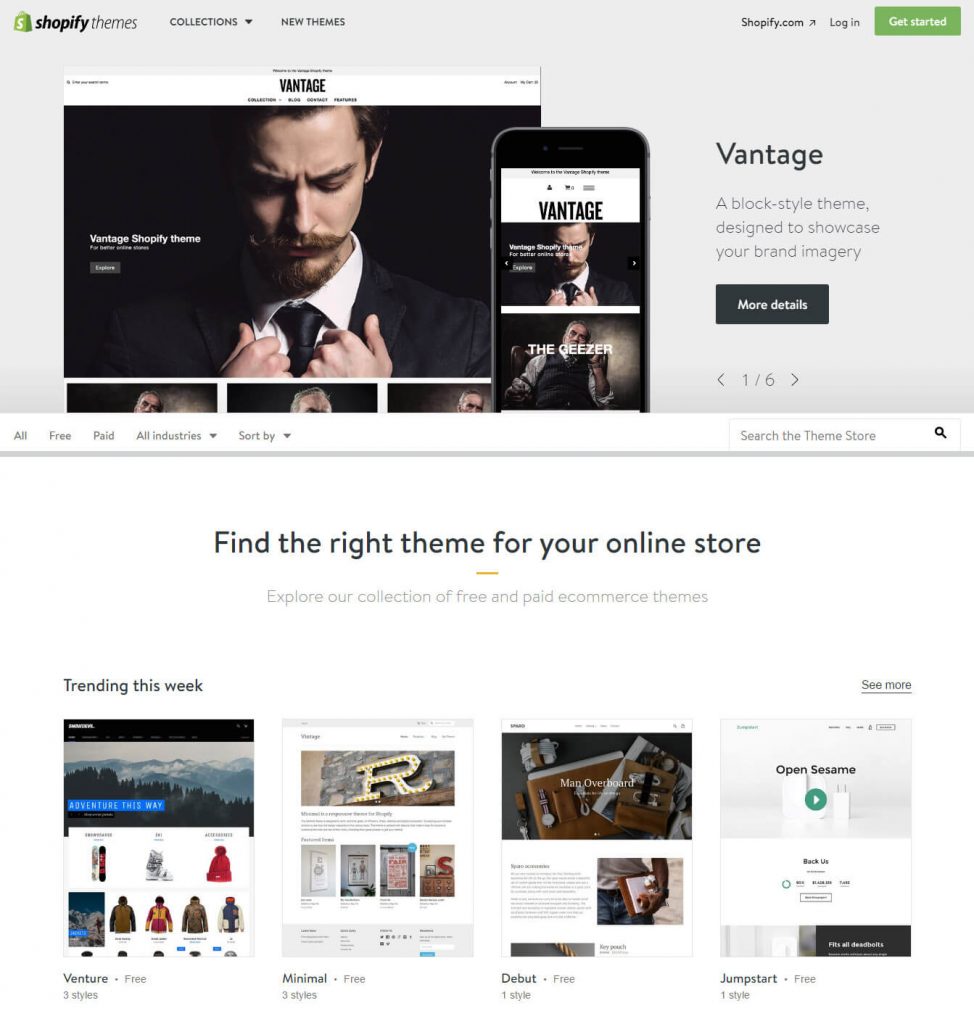 All of these themes come with ready to use with pre-designed templates, which means they have a very less scope for customization.
Review
Both platforms come with a variety of theme options. However, WooCommerce is the product of popular CMS platform, WordPress. And for that reason, there are countless third-party providers who create template design for Woocommerce.
Shopify Vs Woocommerce For Speed
WooCommerce
The speed performance of online store built on Woocommerce depends on the server performance of hosting providers.  In the simplest words, if you will go with a good-quality hosting provider, you will not end with the issues like slow speed.
Shopify
On the other hand, Shopify plans come with PCI compliant website hosting, which is known providing high speed.
Review
Both platforms are reliable in terms of speed.
Final word
Both platforms are popular and come with tons of features that can help you create a professional online store for your offline business. With which platform you should go should depend on your specific needs.