Given the current advancements in technology, a lot of people have focused on digital marketing. The traditional methods of doing business are becoming obsolete. Modern business owners have focused on following the current trends to have their ventures thrive in the current economy. All this has been made possible by copywriters. Their focus is to write content used by such businesses to market products. The better the content, the higher the chances for the company to thrive. In this article, I have combined some of the tips from copywriters. Keep on reading since this could be your breakthrough in becoming a good copywriter.
Do more research
According to resume service, a good copywriter develops their writing skills by doing as much research as possible. Marketable content keeps on changing with the new marketing trends, and therefore, it is up to the content writer to ensure that they keep up with such changes. A constant upgrade can be made possible by doing research and knowing what works best in the market.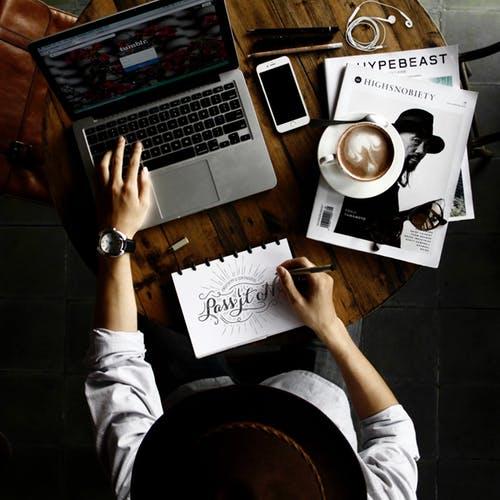 As a copywriter, you do not want to lose your contract to better writers. Therefore, research as much possible to ensure that you offer your clients the best content that would increase the sales of their products. Among the tips for copywriters is to check the competitor's advertisements. This will help you focus on writing content that would divert the attention of the audience away from the competitor.
Simplify your content
The best ads are precise and easy to understand. Such means that the copywriters should use simple language to pass across the information. The ads target both literate and illiterate audience, and therefore, it is necessary to ensure that the content is easy to understand. Good copywriting requires the copywriter to use synonyms to simplify difficult content. As a result, the audience will find it easy to understand the advertisement. Besides, you can have a friend review the material before being published to the public and give honest feedback.
Read more books by classic writers
Being a good content writer doesn't come easily. Some of the most successful copywriters have reached the top notes by reading good old classics. Reading such books enhances your vocabulary, and this contributes to quality writing. Reading is one of the copywriting tips that most writers use. Classic writers enlighten beginners on the techniques of writing professional and good quality content. If you plan to become a copywriter, don't sit and wait for your mind to come up with content. Read what other writers have been writing, and you will get an insight into how to become a good copywriter. Reading plays a substantial role in helping an individual come up with copywriting ideas.
Try to write as if you write to your friend
Advertisements have been criticized as being biased. Therefore, while writing one, it is necessary to write as if you are doing it for your friend. The audience needs to see how genuine your marketing strategies are. Avoiding criticism is a way of promoting your products since there will be no negative energy, which might prevent some people from making a purchase. Copywriters have focused on creating good content by writing as if they are doing it for a friend. Besides, with such a notion, a copywriter would work their level best to create the right content. We always wish the best for our friends.
Include useful words
Writing good content is not something that can be done by anybody. It is necessary to ensure that the choice of words is what makes the advertisement worthy of viewing or reading. Therefore, if you do not have enough time to write a good story, you can pay for essay and have experts write the story for you. Such experts know how to include the most useful words in your content to ensure that it reaches the right audience.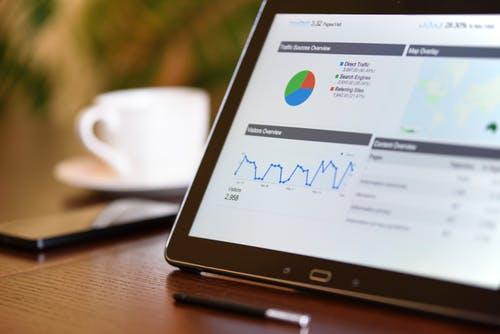 The aim of copywriting is promoting a product through advertising. The proper description of the  services and products you offer plays a vital role in determining whether the product will sell more or less. There are plenty of experts a business owner can hire and have their marketing content written. As a copywriter, ensure that you can include useful words in your writing since it is such words that make the content unique.
Choose your fonts carefully
Remember that your content is made for advertising and marketing. Therefore, its physical appearance plays a substantial role in determining whether it will catch the attention of the audience or not. Copywriters have experience writing good content that would help in promoting the product. However, good content can be spoiled by its poor presentation. As a copywriter, one has to choose their fonts wisely, depending on the medium that would be used to pass across the advertisement. For instance, in the case content that will be placed on billboards, one has to choose a font that will make the content visible from a distance. The same goes for magazine and TV content; the font should be equally appealing. It is a combination of copywriting skills and ability to present the work that guarantees success. A copywriter never chooses a font that will have people struggling to read. The font is always customized to be the first thing that catches the eye.
Besides, every copywriter knows how to best focus on content that would attract more customers to purchase the product. Therefore, if you intend to become a copywriter today, it is essential to focus on the above tips. You will be amazed at how easy it is to write that quality content. However, it is not always advisable to follow the secrets of other copywriters. The best thing about being a successful copywriter is that creativity can aid in coming up with unique content that other writers have not thought about. Given the competition in the business world, uniqueness is the key to creating a fruitful advertisement. Now that you have known the tips used by copywriters, you can plan on becoming one.