When you design for a living, everything you do has to be as efficient and creatively elegant as humanly possible. In many cases, this is more than a human mind can handle on its own. The good news is that the following are some great apps that will help you out tremendously in the design world, both for your business needs and for the direct challenges of designing amazing things.
Evernote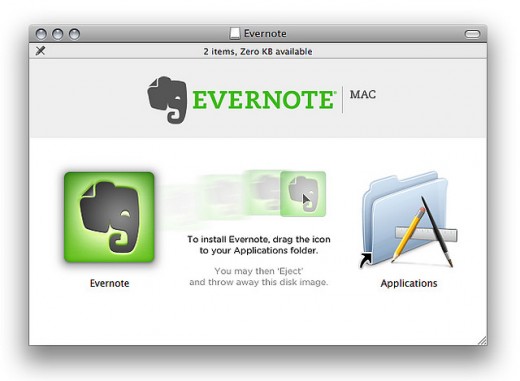 Image via Flickr by patrick haney
Evernote may not seem like designer specific software, but it is. After all, how much can you accomplish if you can't keep your clients and your projects organized and easy to bring up? While this isn't exactly a Photoshop app, as a professional you need to focus on the most important parts of the design process instead of using your mental energy on small memory-related tasks.
Photoshop Express
This is not a hardcore editing suite, but sometimes that is not what you need. When what you need is to take a decent image and make it good enough for a presentation, the basic editing and arranging can be done anywhere using Photoshop Express.
Since this app functions on your tablet or your phone, no matter where you are you can still be productive and still get some editing work done. This can cut hours off of your day, particularly when a detail is ragging on your mind and distracting you from something important.
Prototyping on Paper
With fiber optic Internet options readily available and so many webpages being created on a daily basis, you have a lot of things to design and get done. Most of the time any site you design is going to have pages and pages of explanations that go along with it unless you present a mostly finished product — and Prototyping on Paper or POP is the missing link.
All you have to do is sketch out your basic design, take a few pictures and add a few links, and you can make a basically functional mock-up of the design you are thinking about. A sketched-out button can actually open a new page, and that page can also be just a sketch. This is a great way to put together a basic presentation in a matter of minutes.
Kern.js
Using the lettering.js plugin, you can edit a page by the letter easily. Just drag the bookmarklet onto the page, click a letter and you can make style sheet edits immediately. As a functional tool for tweaking a page from anywhere, Kern.js is designed exceptionally well.
Behance
If you want to browse for ideas or share your existing portfolio, this is a great app for doing both. With plenty of designs available to check out, Behance lets you thumb around and get the creative juices flowing. If you happen to bump into a potential client and want to show them what you've done in a great, convenient way, Behance is the best app going for the purpose.
There are a ton of apps out there that benefit designers. The above are some of the best of the best.