UGears mechanical models are simple yet intricate toys for all ages. They are supreme-quality 3D wooden puzzles for adults and kids that were designed to evoke the feeling of playing with old-school toys and building kits. These wooden model kits can merge educational and entertaining value, being perfect toys to spend your time with family and friends or even by yourself.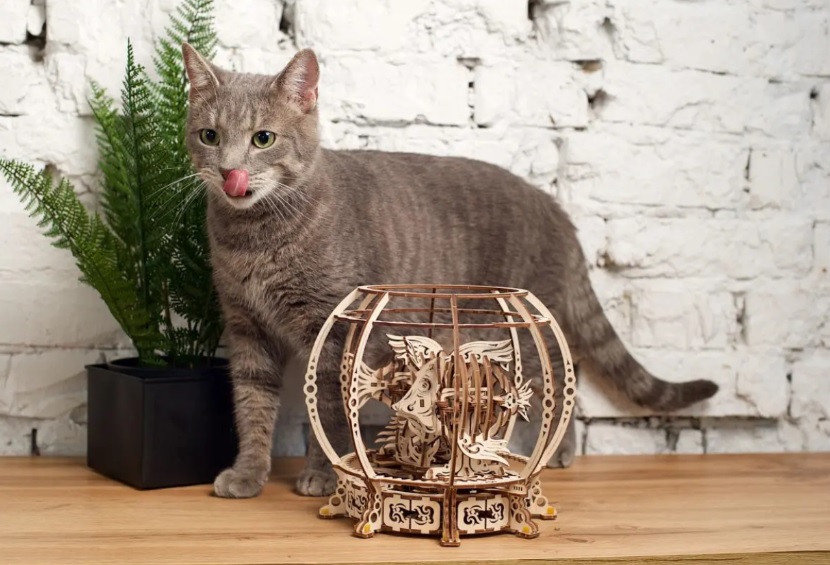 These self-assembly kits were developed back in 2015 and have become incredibly popular in different countries ever since.
A Variety of Wooden Puzzles
All UGears 3d puzzles are divided into convenient categories to make the choice easier for clients. For instance, UGears wooden model kits for adults are considered hard as they usually have more parts and require longer assembly time. Easy models are made for children, and they come in fun designs and shapes with fewer parts to assemble. Puzzle kits for smaller children can be also painted afterward. However, it is easy to select a mechanical puzzle for any age based on preferences and the level of acquaintance with wooden models. Here are some of the most popular models you can find at UGears:
Hurdy Gurdy
Mechanical aquarium
Dragon
Various steam trains
Cabriolet
Carousel
Royal carriage
Windmill
The catalog can be sorted based on the time required for assembly and the difficulty level. Discover the top 3D puzzles for adults and children.
UGears Services
The US clients can benefit from a convenient free shipping service that takes from 2 to 5 business days. A one-year warranty is also included for every UGears model. In case any part of the kit comes in defective or breaks with time, the company will replace it with an identical piece for free. For an additional small fee, your order will be packaged in a special gift wrapping if you are buying it as a present.