In the past when you thought WordPress, you probably thought more along the lines of a blog, but it's evolved and become a resource for businesses to create their site.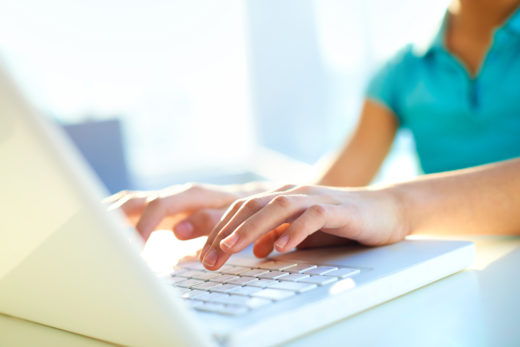 There are a lot of advantages that come with the use of WordPress to create a business website and some things to know. What to know and tips are highlighted below.
Web Hosting
Before you do anything else, you're going to need to find the right web hosting service for your site and your business. Web hosting is an important part of having a successful WordPress site, and choosing the right hosting service can provide you with a lot of advantages. There are different hosting options including Free, Shared, VPS and Dedicated, and also managed WordPress hosting.
The option you go with will depend on some primary factors including price, speed, uptime and customer service. You'll also need to think not just about your current web traffic, but your future expectations for traffic, to ensure you choose a hosting provider that can grow with you.
Don't forget to look for special pricing and deals on hosting, such as a HostGator coupon that can give you significant discounts on the costs of this service.
When you're selecting hosting, keep in mind ease of installation. You might find a good hosting option, but then find that to actually install WordPress could require outside help.
Of course, that could be fine for you, but if it's not, you'll need to source a hosting option with something like one-click install for WordPress.
Define Your Objectives
No two small business websites are exactly the same, and before you start out on your mission of designing your WordPress site, you want to ensure that you have an idea of what features and capabilities you want yours to have.
For example, is your site simply a way to provide information about your brick and mortar store, or is it your primary point of business?
Once you have an idea of what you want to accomplish with your site, you can start thinking about the structure of your site, which should be guided by your objectives you defined above as well as your keyword research.
Design Technicalities
It could take quite a while to go into all of the technical details that come with creating a business website, but with WordPress, there are some overarching considerations, including the plugins you'll go with, the theme of the site, the navigation and menus, and then things like Google analytics.
Selecting a theme is one of those things that a lot of people don't give as much attention to, but it's important. You need to think long-term because you want the theme to match the overall brand of your business not only currently, but also into the future as your business grows, so be forward-thinking here.
What's great about WordPress is that it makes all of these considerations so easy and you can do most of the work on your own, even if you have little to no experience in this type of thing.