Modern-day businesses need high-quality websites as the first frontier of their online presence. It may seem expensive, especially if you run a small business or startup, but if everything is right, your return on investment will be more than worth it. However, it is important that you find a reliable, reputable, and professional web design agency that can create a functional and useful website for your company.
Now, there are myriads of web design agencies on the market today. If you start surfing the web, looking for an agency, you will be overwhelmed by the sheer number of companies that want to get a piece of your precious budget. Luckily, you're here and are ready to read this incredibly useful and important article.
Before choosing one of the many web design agencies, you must understand that all that glitters is not gold. To find out if a web design agency is what it says it is, there are some concrete questions you can ask its representatives. Answers to these questions will help you understand what services a company provides, about its experience, qualifications, and more. And then, based on this information, you will be able to make the best choice.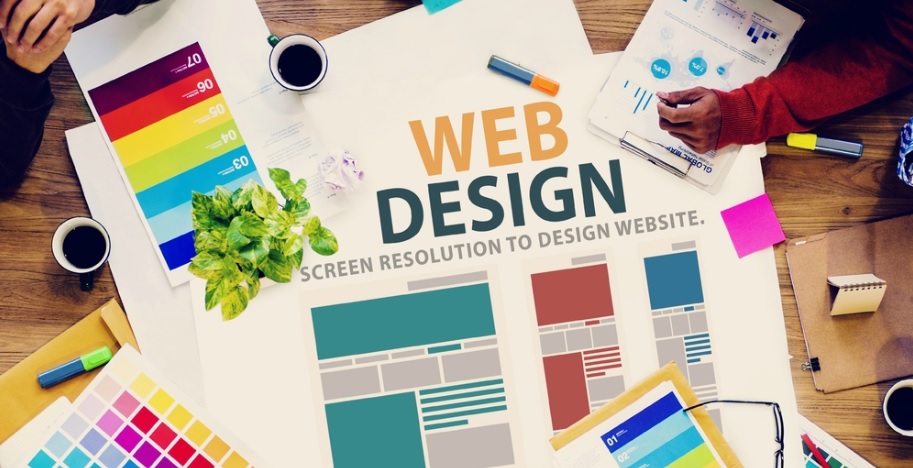 Investing in a new business website is a big decision and can be very costly. So, before deciding which web design company you are going to hire, make sure you know exactly what you will get and how it will help you expand your business. Check out the questions below.
1. How Large Is Your Team and What Is Your Experience?
Now, there are 'design companies' that are two or three individuals trying to play it cool and hoping to get into the big league. So, this question is more than relevant. The best web design agencies will have a full team with all the possible specialists or departments in it: developers, web designers, graphic designers, testers, copywriters, and even marketers. Website design is not just about 'visual' design – it's everything that makes a great website, including relevant images and traffic-driving content. All of these things are essential for a healthy and prosperous online presence.
As for experience, it is one of the most critical factors. You want your prospective agency to be experienced in a wide range of niches and industries, of course, but you especially want it to have substantial experience in your particular niche. Hiring such a company will ensure that you will get a website that will answer the needs of people that look for your products or services, thus increasing your conversion rates, boosting traffic, and increasing sales.
2. What Areas Does Your Company Specialize in?
Web design agencies are trying to provide complete service packages to their customers nowadays. Such companies can take care of any imaginable design and development tasks, usability test conduct, and even marketing matters. This question is a logical follow-up to the first one, so you want to find out if the agencies you're interviewing (or interrogating, put it as you like) specialize in all of these areas or not. You also want to see how well they fare with their work.
Web design is a broad area that involves a wide range of domains. First of all, as we've already stated previously, website design is not just the 'design,' it's all sorts of things that make a website great. At least, when the whole process is right. So, you will have to collect information from your candidate agencies and find out which of them have experience working in your domain. That is, if you want to get a quality e-commerce site, you should find an agency that has already delivered such a project for its previous customers.
You may also inquire about the potential hire's specializations and take a look at their previous projects. It's also reasonable to ask for links to the already launched websites the company has developed.
3. Could You Describe Your Design Process in Detail?
Ask the design agency how it handles the website design stage by stage. It may or may not be a surprise to you, but web design companies have a process they follow when working on projects. This process usually consists of five stages, such as:
Research and outlining;
Design;
Development;
Testing;
Project launch.
Find out who's going to manage your project and contact them directly. Ask if you'd be able to receive constant updates and reports on your website regularly, so you know at what stage your project is and can give crucial feedback to the agency. It is essential since you might want to change something in the process, which will be too difficult to do when the project finishes.
4. Will My Website Be Worked on Entirely In-House?
If you didn't know, many web design agencies outsource their work to other, larger web design agencies. Web development is the part that agencies most often delegate to third-party contractors. Some clients want to get a completed project and don't mind if development is partially outsourced to other companies.
Although this issue may seem unimportant, you should address it before hiring an agency. That is, if it turns out your prospective design agency outsources some of its tasks, you should identify who's the third-party contractor and monitor the completion of delegated tasks. It's best, however, that the web design agency you hire does everything in-house. Whatever the case, the project has to be finished upon the agreed deadline and feature all the details you've discussed with the agency you signed a contract with.
Conclusion
Although this is not the full list of questions, asking the ones featured in this article will help you find a reliable web design agency that will create a relevant and useful website for your company. It's essential that you're patient and not rushing to hire the very first company that responds "hello" to your initial message. You can create your list of questions based on this article and get more information from a potential contractor before hiring them. It's crucial for your business that you make an informed decision and not worry about getting a bad result for big money.