Whether you are a developer or a graphic designer, the web design trends are of interest. While 2018 was the year of ultimate techniques, 2019 is the year of uniqueness. Smartphones now have their year, and it is 2019.
2019 is the year when you should unleash your creativity and crazy ideas. It is the year of cutting-edge web designs that will impress everyone. Let's see the top 10 most modern web design trends.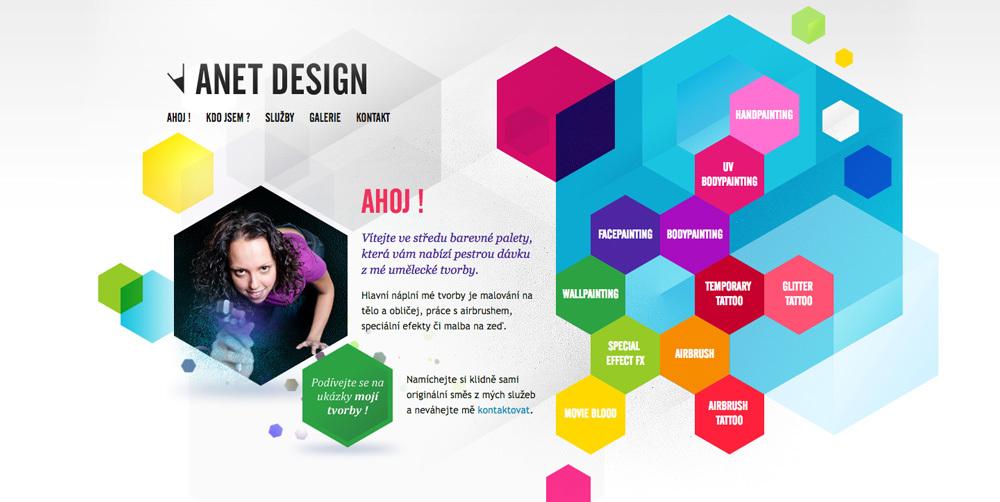 Organic Shapes
Do you remember those sites where you can distinguish every geometrical shape? Those squares and rectangles, so clear to observe.
Good news is this is a matter of past now. 2019 brings beautiful organic shapes. You can create everything. You can let your imagination go wild.
Create the most amazing custom organic shapes. Develop a fresh and natural look for your website.
Promote Diversity
2018 was a year that promoted equality. It was that very moment when Apple introduced these new emojis. You can change the skin tones. There are also available emojis showing gay couples.
Forget about those free photos on the stock which only promote the perfect state in a very unnatural way. Expect to see more sincere photos. More natural and fresh looks. 2019 is the year of uniqueness.
And what best way to promote this better than photos that show the real experiences people have?
Serif Fonts
A new trend that had slowly entered the market in 2019. Until now, we knew that serif fonts are hard to read. But this is not the case anymore. While the serif fonts are the same, of course, the thing that is changing is when they are used.
Since it is not indicated to be used on small pieces of advertising, you can use it for a bigger one. There is a wide range of fonts offer online, and some of them can be used for free. You also find some at affordable prices.
And whether most of the people do not pay attention to fonts, it will give your website a fresher look. Your logo written with Sans Serif Bold in combination with natural organic shapes will make your website the best.
Mobile-friendly Versions
Since 2019 is the year of smartphones, you need to adapt your website for mobile use. Phones are getting more and more sophisticated.
And for most of us, our phone started to replace the laptop. It is easier to use and to carry. So, try creating also a mobile-friendly version of your website.
Use Videos
Since 2010, videos began appearing on various websites. Videos are more and more sophisticated, and they took the place of long-written texts.
Try designing a simple video, but which sends the message you want. You can either add it to a page of your website or set it as background. Either way, videos are a great and easy way of communicating.
Since this is the year of unique stuff, try keeping away from those boring and static websites. Create a new and fresher one.
Written Text
Of course, you cannot transmit all the information via photos, graphs or videos. The balance between the number of videos and text on a website might be hard to maintain.
Either way, a trend that is specific to 2019 all the previous years, is to proofread your text. You may say that you are better at designing and coding a website.
There is no problem! You can always get the help of nerdy writers. A writer is offering services like proofreading, editing, or even writing texts for you.
They will see this challenge as an academic assignment they have to take care of. Of course, plagiarism is excluded.
Chatbots
A trend that is becoming bigger and bigger is one of the chatbots. We live in an era when we have so little time for us.
We are in a permanent movement and we are busy almost all the time. More and more websites are implementing a chatbot. It is easier to find the information you need.
2019 is the year of artificial intelligence. Make your chatbot friendlier and approachable. Your visitor will surely appreciate it. They will save the time they would have spent while making a phone call or writing an email.
Black and White Palettes
Another trend specific to 2019 is using more and more neutral colors, especially black and white. You will see lots and lots of websites that are fully black and white. We know you have probably thought a lot about what colors to use.
But what about using black and white? It will make your visitors be captivated by the stark images. They will pay more attention to shapes and textures.
Overall, the feeling sent will be bolder, and cleaner. You can use various tones of black and white or add a pinch of color to highlight the important things.
Micro Interactions
What does this mean? It means that you, as a visitor, will be surprised by those little changes that make a difference. Here are included little animations or hover items.
They are pretty much as chatbots. They make your website more interactive and warmer. Use mouse hovers as a bridge between the people and you. Make your website more appealing and user-friendly.
Minimalism
Being an art movement that began in the 70s, minimalism is slowly conquering the actual era. It puts an emphasis on how many things we collect that we do not ever need nor use.
It promotes simple, clear and sincere messages. Minimalism will help you create the content and the design of your website, without adding unnecessary elements.
Minimalism will help you focus on the most important information and the best way of structuring it.
Conclusion
2019 is the year which promotes new and fresher looks. 2019 is the year of big changes. Start giving your website a more natural look. Forget about those times when a website full of geometrical shapes is trendy.
Forget about symmetry and angles. Let your imagination unleash and thrive for imperfection. Add a friendly chatbot and enter the world of artificial intelligence.
Make your website more interactive, but minimalist at the same time. Get rid of all those boring elements. Find new ways of sending information and create more visual content. Promote diversity among people and subtly remind people that we are all humans.
Take care of the written text on your website. Make sure that there is no mistake and get the help of a writing service. Even if you do not write an essay, but only small pieces of text, to proofread them will never be outdated.
Since 2019 is the year of unique stuff, start creating the best version of your website. Follow these cutting-edge web designs that will only attract more organic visitors.