At the beginning to delve into the world of setting up online businesses lots of persons opt for online companies since it is much more affordable than setting up a brick and mortar store. This way you'll end up saving more money. All the hassle that comes with renting a store, restoring it, or even looking for a warehouse which fits your needs is eliminated entirely.

Image credit: Annie Spratt
However, online businesses, also, need some level of investment too. There are apps and tools which every online store can use to grow their businesses thereby maximizing their returns on investment.
Here, we will be exposing to you the top 8 Shopify apps that can help you grow your online business in record time.
SkuHarmony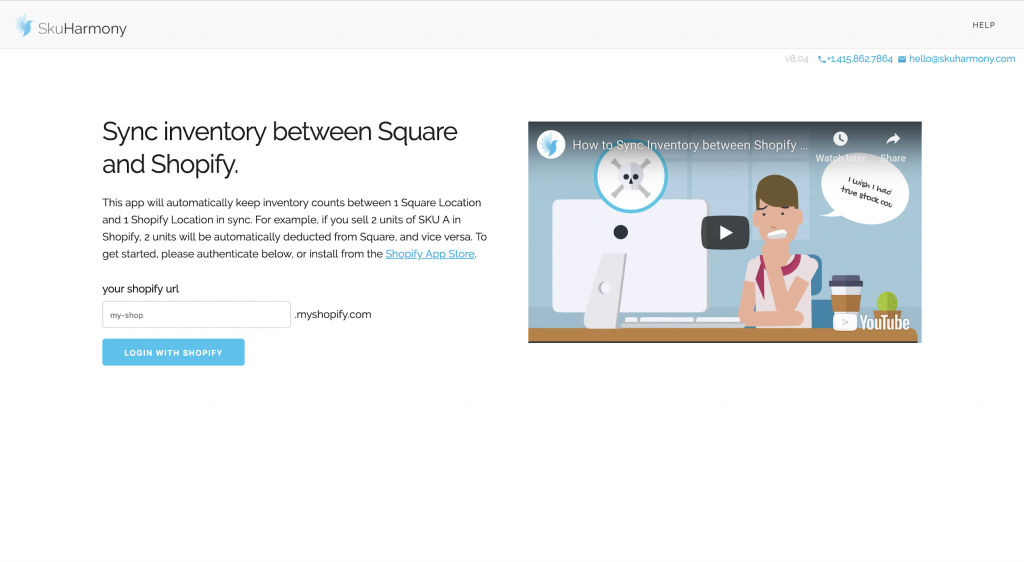 Image credit: SkuHarmony
With SkuHarmony, now you can successfully sync Shopify with Square. This application gives you an automated way of keeping count of your inventory between a single square location, as well as, a single Shopify location in a synchronized way. To illustrate, whatever SKU units of a particular product are sold in Shopify will be deducted simultaneously from Square in an automated manner and vice versa. With SkuHarmony, inventory counts are now easier as Shopify locations and square locations can now be synced. Also, all inconsistencies can be reconciled manually between these two platforms through the interface that is very easy to use. All events, including orders, refunds, as well as, manual adjustments which affect your stock in any way on any of the platforms will automatically reflect in the other platform in a minute.
Weglot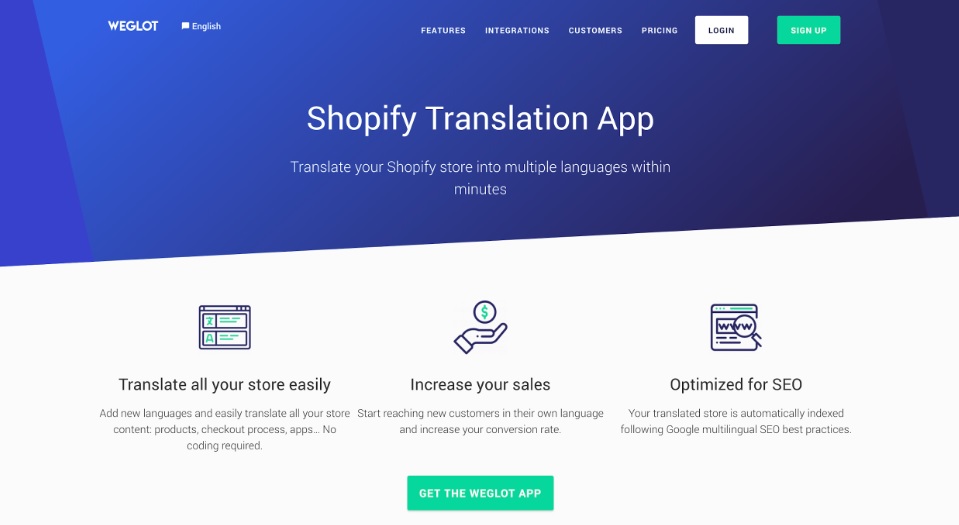 Image credit: Weglot
Thanks to Weglot, now, getting your multilingual website setup should be much easier. Weglot is simply a Saas technology start-up which is geared towards making your website become multilingual. It comes with an interface that is simplified and friendly to use which gives you the ability to manage your translations seamlessly. With the Shopify translation app, you, now, get the chance to get your Shopify store translated into a wide variety of languages in just a few minutes.
You can get to add brand new languages while translating store content such as products, as well as, check out processes and apps without having to do any coding. All Shopify themes and apps are very much compatible with Weglot and, as such, you can begin to connect with new customers using any language that is comfortable for them while generating more leads and conversions. Weglot is optimized for SEO as your store, once translated, is auto-indexed to match the best practices for Google multilingual SEO
Opinew
Image credit: Opinew
The Opinew – Shopify Products Reviews App and Importer remains one of the most perfect tools to help you enhance how productive, efficient, and profit-driven your online store is. You know how important reviews are for businesses these days both to the buyers and sellers. Buyers are influenced by reviews, especially, when trying to determine what product best fits their needs, where to get the best customer service, and how legit an offering is. For sellers, these reviews are very vital too as just one bad review could negatively impact the business. Reviews is a cool way to enhance your SEO too. With Opinew, you have the opportunity to rank high on google with superb star ratings.
SMS Notifications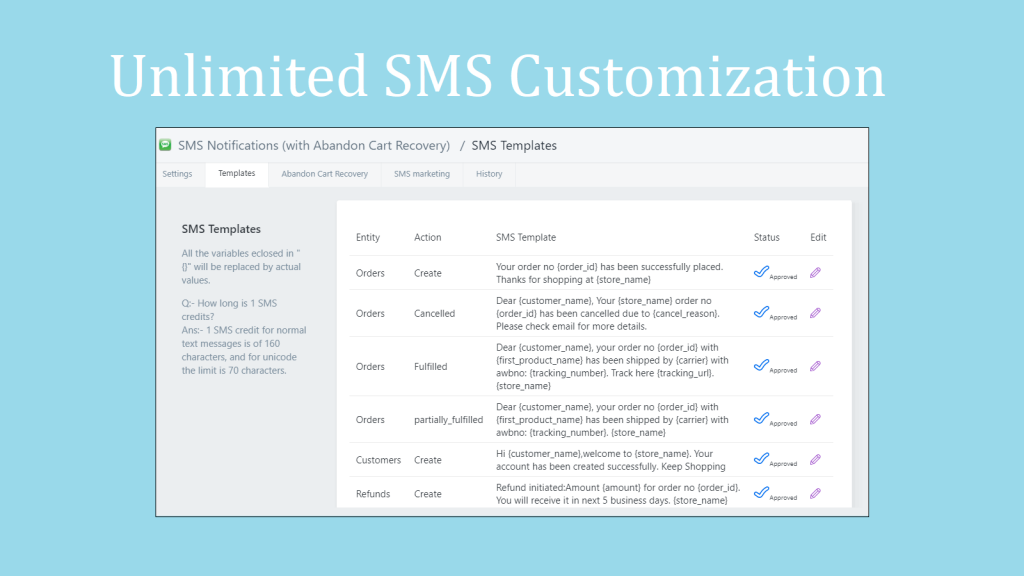 Image credit: Onjection Labs
This is the perfect way to carry out abandoned cart recovery via SMS. With SMS Notifications, you can do things like – send customers notifications via SMS with respect to order status updates, forward notifications to customers about the creation of accounts, creation of orders, fulfillment of orders, cancellation of orders, as well as, send SMS for the recovery of abandoned carts. With SMS Notifications, you can forward SMS alerts to your customers in 220+ countries all over the world. Now, cart abandoners can be converted into customers which will help to regain your revenue.
OptiMonk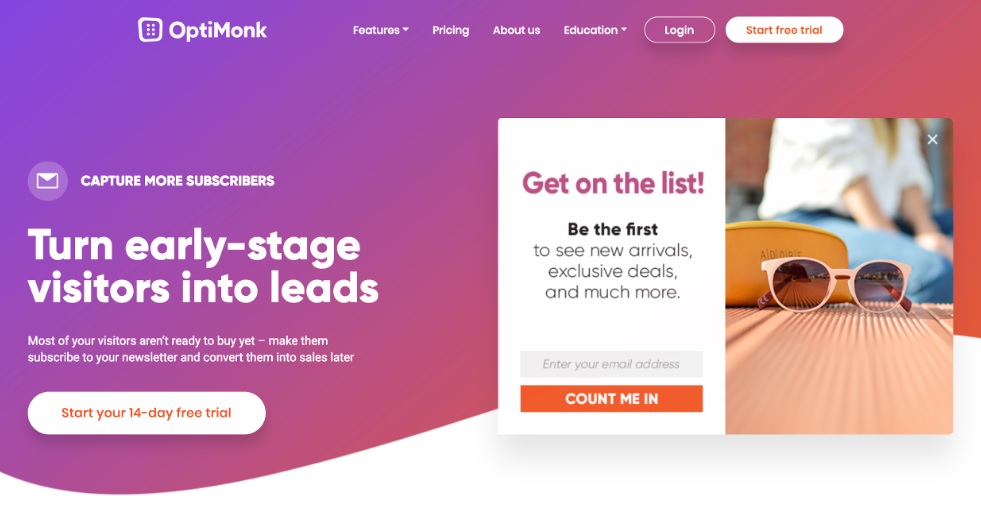 Image credit: OptiMonk
The importance of lead generation for every business cannot be overestimated and converting early-stage visitors to your shop into leads is now easier with OptiMonk. With OptiMonk, capture email subscribers in a seamless manner and grow your business. In order for your business to expand, you need to target those visitors who exit your shop without carrying out any action or are less likely to ever return again. Remember that emails remain a very potent way to persuade first-time visitors who have a moderate interest to make purchases in the future. OptiMonk will help you to build an email list of users will pay you a visit and have an interest in your products. And if your visitors do not feel like buying just yet, you can simply make them by getting them to opt-in for your newsletter subscriptions and, then, convert them subsequently. With OptiMonk, every tool that is needed to generate leads is at your fingertips. OptiMonk offers you campaigns that are GDPR compliant, Google-friendly, and intelligent.
JivoChat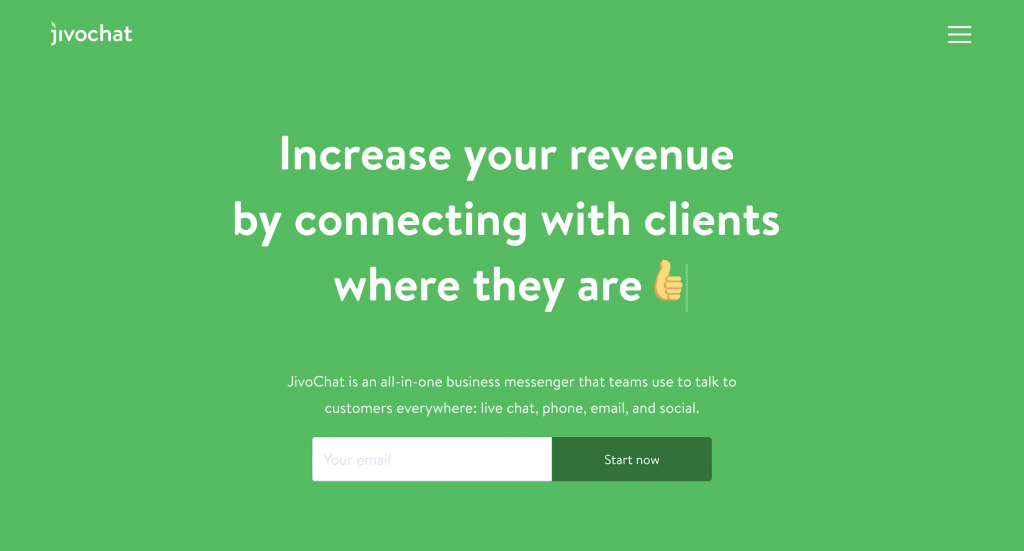 Image credit: JivoChat
JivoChat is your Shopify chat app which you can use to assist the users who visit your shop every day while growing your sales. With the JivoChat widget, you will be able to communicate with lots of visitors simultaneously in a very seamless way. Get to make use of color-coded chats, hotkeys, as well as, canned responses and message sneak-peek. It, also, comes with a translator for more than 90 languages while providing info about the location of your visitor, the click source, etc. and all this is done swiftly.
SyncSpider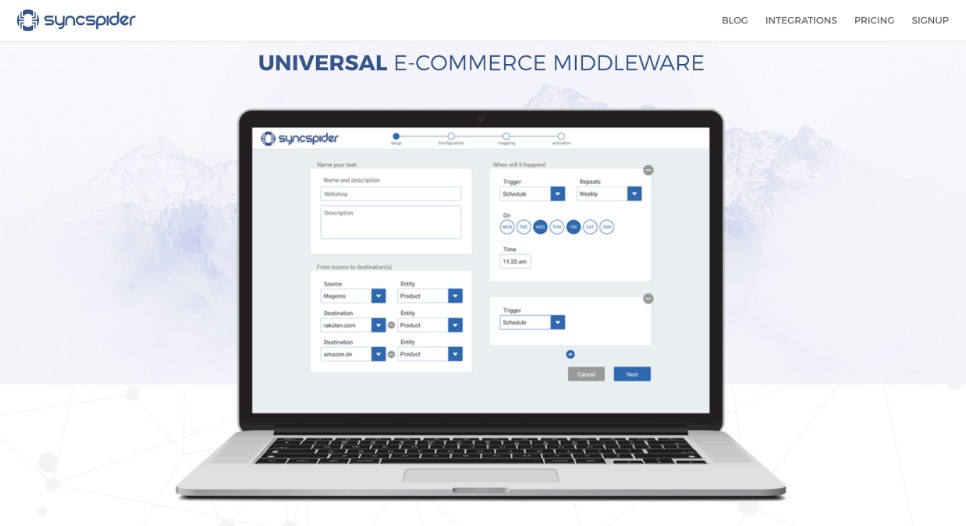 Image credit: SyncSpider
SyncSpider is a top eCommerce Syncing Software which totally revolutionizes how communication is carried out between various ERP systems, marketplaces, as well as, online shop solutions. With SyncSpider, you can simply get all your ecommerce platforms integrated. If you wish to import, export, or synchronize your data, SyncSpider is the solution. The issue with manually entering a large set of data into various systems to maintain updated records is a big challenge but with SyncSpider, all of that daily work routine is simplified.
DragDropr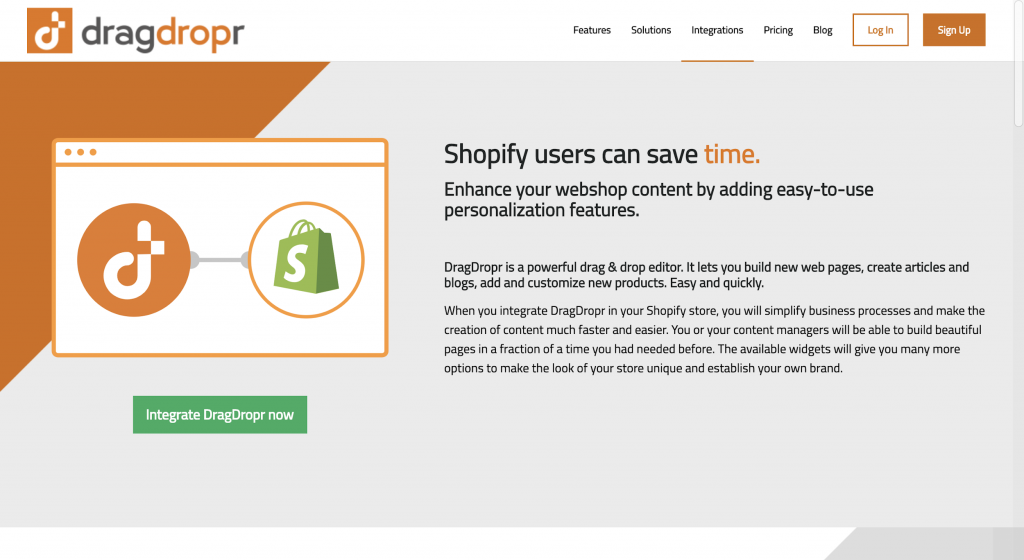 Image credit: DragDropr
Now, Shopify users get to conserve more time using this Shopify page builder. DragDropr can be used to get your webshop content optimized through the addition of personalized features which are very easy to use. DragDropr is a highly potent drag and drop editor which gives you the ability to create new pages, articles, blogs, as well as, add new and customized products swiftly and seamlessly. If you're looking to make your store unique while growing your brand, DragDropr is a hot tool for you. Now, you can make use of the widgets to customize your store by tweaking product elements, dropping your product directly into the Shopify cart, and more.
Takeaways
Did you know that 70% of complaining customers will do business with you again if you resolve the complaint in their favor? Make use of these wonderful tools to ensure that this 70% of customers keep coming back to do business with you thereby increasing your lead generation and conversion rates.