You can never have enough clients, right? Whether you're part of an agency or flying solo, it quite literally pays to have a full pipeline.
But what happens when the well runs dry? Marketers today can't afford to rely on a single "silver bullet" to grow a consistent client base. In fact, "the more, the merrier" is perhaps the quote to live by when it comes to creating multiple avenues to find fresh contacts.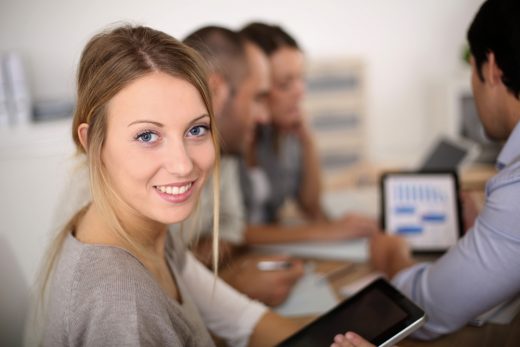 And while certain strategies and methods might work better than others depending on your strengths, it never hurts to open yourself up to new people.
That's why we've outlined six seriously underrated strategies that marketers can use to gain the precious attention of potential. While some of these might seem like no-brainers, they're easy to overlook for marketers with "shiny new toy" syndrome. Either way, consider how can take advantage of any combination of the following.
Cold Email Outreach
If you're nervous about cold outreach, you have absolutely no reason to be.
Listen: cold emailing is a time-tested tactic that oftentimes boils down to a sort of numbers game. Granted you personalize your pitch and reach out to relevant contacts, eventually someone will bite and become a long-term client as long as you're consistent.
Of course, there are some extra steps you can take to make a more positive impression on your prospects. For example, Ajay Goel of GMass recommends tapping into Facebook audiences to seal the deal with email targets.
"This will allow you to deliver ads to your cold outreach targets to educate and build brand awareness during the outreach process," Goel notes. "Meaning you can drive them down the funnel faster and more effectively."
The takeaway here is that cold outreach doesn't have to be ice cold: with the right tactics in play, you can warm your prospects up prior to hitting "send."
Good Old-Fashioned Referrals
Another seemingly simple way to grow your client base it to by tapping into your base of satisfied clients. Look at contacts you have positive relationships and see if they can vouch for you within their own network. If you're reliable and have a track record with current clients, there's a good chance they can hook you up.
And on the flip side, making clients aware you're looking for more on your plate could be enough to encourage them to give you some extra gigs to fill in the gaps.
Blogging and Guest Posting Campaigns
Blogging is brilliant for authority-building and SEO alike. By targeting specific terms, you can attract the exact sort of clients you're looking for based on your niche.
Additionally, guest posting campaigns on industry blogs can introduce you to audiences of relevant businesses who might be interested in your services.
If you have the writing chops or a ghostwriter handy, don't underestimate the power of the written word when it comes to winning new work.
Given that articles are static and can gain traction in search engines over time, they can serve as an evergreen way to get more people interested in your business. Oh, and tacking on a lead magnet to those very same posts can help you gain even more traction. Nice, right?
Social Media Done Right
Plenty of people scoff at the idea of making money from social media, but savvy marketers know that clients are there. Rather than mindlessly hope for someone to hire you on social, consider actionable steps you can take such as…
Landing clients on LinkedIn by searching industry specific keywords and hashtags (same rules apply on Twitter)
Networking in Facebook Groups that specifically target digital marketers
Aggressive commenting the pages and posts of influencers and C-level execs in your industry
In short, you can translate your social presence into hard cash with a bit of legwork and using your time wisely.
Job Boards
Some marketers might think that they're "above" job boards.
However, bear in mind that major companies and agencies would much rather have talent come to them than scout for it themselves.
Also think about the amount of niche and marketing-specific boards out there. For example, Remote.co is centered around remote marketing jobs while Angel.co is perfect for marketers looking to work with budding startups.
Much like cold emails, personalizing your applications and pitches to these boards can result in great returns. That said, be on the lookout for job posting red flags such as unrealistic salaries or spammy postings that pop up over and over again.
In-Person Networking and Events
Last but not least, don't overlook the potential of local networking. Especially if you're in a major metro area that holds regular marketing conferences and events, you can't afford not to make face.
Here's some food for thought: sometimes companies don't want to work with "strangers" and will only deal with people they can have face-to-face relationships with. Find a conference near you and put together your materials to win people over. Just remember: getting the most out of a conference means coming prepared with a list of potential contacts, questions and a plan of action for getting their attention.
If you're relying on just one or two ways to score new clients, you're inevitably holding back your earning potential. Instead, rethink how you can expand your reach and grow your influence at the same time by rolling out some of the strategies listed above. Seriously: you might be surprised at just how quickly your schedule will fill up.