Like any digital marketing, marketing for SaaS companies has unique challenges. While you don't have to promote specific products in the way an ecommerce store would, there are several things you need to consider. For one, no one is specifically looking for software to solve their problems, and you need to give them a reason to look at your software. While content marketing usually helps in this regard, the old adage of 'if you build it, they will come' does not apply here. This is because there is so much content marketing happening on the web that people don't know where to look, and have no mechanism to discover it.
As such, the best way to leverage your content marketing efforts for your SaaS company is through the use of SEO. SEO, or search engine optimization, is a method of optimizing your website for search and making sure people using Google and other search engines can find your website through the use of informational queries, or keywords. Using keywords, you can make sure that your content marketing efforts are geared toward something specific and actionable that your SaaS company seeks to solve. For example, if you are a SaaS company in the healthcare space, you may want to focus a content marketing piece around HIPAA compliance or Medicare billing so that searchers can both discover your software solution and see how it can help with these specific issues. With that in mind, here is a SaaS SEO guide that you should follow to make sure that you use SEO in an effective manner for your SaaS company.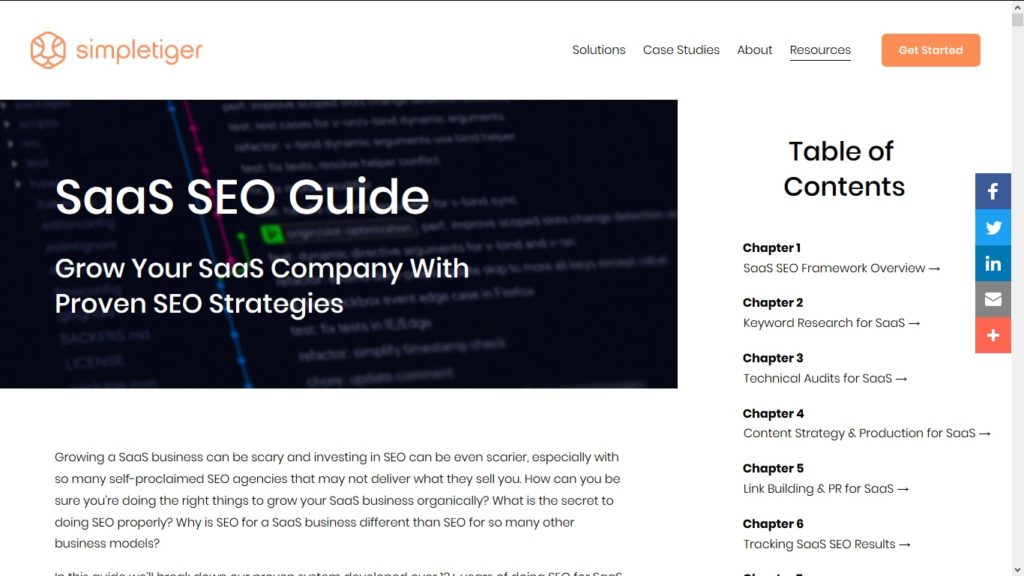 Make Sure You Use the Right Keywords
Keywords are essential to any digital business. However, with SaaS SEO, you'll want to make sure that the keywords you choose are related to informational queries instead of software-specific. These keywords, which usually contain more than four words and are often phrased in the form of a question, are called long tail keywords. In short, long tail keywords often have low search volume, but if you are able to capture enough of them with your content marketing, then you'll start to see the rankings and subsequent traffic flow in no time.
Build Links to Your Content
It's no secret that link building is one of the least understood parts of SEO. Simply put, link building is the act of gaining targeted mentions on websites that are outside your own website. For SaaS link building, you want to make sure that your links are from relevant and authoritative sources. This means you want to reach out to and establish relationships with blogs and publications that cover topics related to your SaaS niche and software and technology in general. Doing so will help increase the authority of your website, and also help rank your specific content marketing pieces for longtail or niche keywords.
Overall, there are many things you'll need to factor into a comprehensive SEO SaaS marketing strategy. However, these insights should help you get in the right direction and allow you to immediately gain some traffic to your SaaS website from Google and other search engines.