As a professional designer how often have you used site builders to create a website? Probably slim to none. As a professional, how often are you frustrated by the time taken away from your client to sit with a developer and that nearly 70% of your budget is spent on coding and not put into the design efforts? If you are sitting there nodding your head and have not heard of Webydo, let us take this opportunity and introduce you to the revolutionary professional design platform.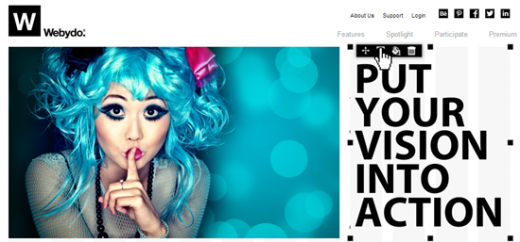 Webydo is an inspiring WYSIWYG tool that is targeted towards professional web designers. As they put it, it's by, designers, for designers", putting them in the drives seat to take full control over their projects. This intuitive B2B platform differs from DIY competitors by catering to the specific needs of web design professionals. Powering Webydo are the Design Management System (DMS) and the Content Management System (CMS) that allow designers to achieve a pixel perfect website without having to write a line of code. Designers are now able to completely focus on their designs, while Webydo's patent pending technology automatically converts the design into W3C compliant HTML code.
Design Management System (DMS)
The Design Management System is one of the highlights of this website creator, as it allows you to experiment with your creativity and achieve greater heights. Here you will be treated with 'Photoshop' like features that allow you to turn your vision into reality. You can make use of the drag and drop feature to easily upload elements such as shapes, images, texts, videos, flash, galleries, forms, widgets and menus. Webydo automatically optimizes all your assets for the best possible performance. Once you're finished designing, your project will be converted into HTML codes that comply with the latest standards in the industry.  You can create a responsive website using Webydo and have cross platform capabilities for all of your projects.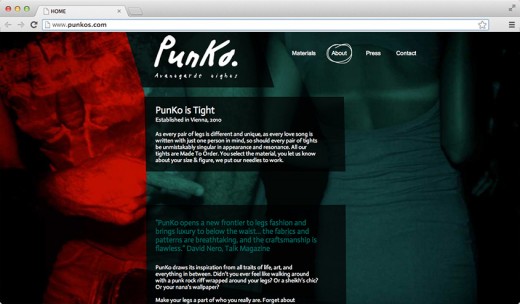 Content Management System
Webydo has a robust CMS that encompasses the WISIWYG (What You See Is What You Get) editing principle making it easy for you and your clients to add, edit and manage content on the website. While designing the site you can even define design elements that are locked in the CMS , securing your design and preserving full artistic control so that clients will only have editing permissions to specific and designated areas that you assign. Also Webydo allows you to manage multiple websites from the same dashboard, a great advantage for freelancers and professionals alike.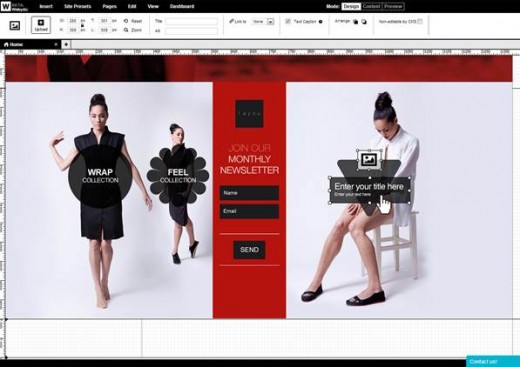 A fee features that are bringing Webydo into the spotlight and setting it apart are its "Bill Your Client" and "Build Your Brand" features. You can now add your logo right into the CMS or your clients, so that the dashboard feels like your own. While "Bill Your Client" gives you full capabilities to send branded invoices to clients to be compensated for your hard work, right from Webydo. Manage your professional business with ease, it's that simple.
Robust SEO
Search engine optimization is vital for the performance of a website on the search engine results pages. This tool also allows you to try out basic and advanced optimization tricks using the SEO toolbox. Along with this you will also be able to monitor the performance of the website using different analytic tools such as Google Analytics and Webmaster Tools which can easily be access from the dashboard thus offering you and your client complete control over the site.
Hosting Solution
This is surely one feature that puts Webydo ahead of any of its competitors. Once you have finished designing the website you won't need to worry about host it. You can publish it immediately under Webydo's sub-domain. This is absolutely free and you enjoy unlimited bandwidth and get 1GB disk space. You can also choose a custom domain under the Premium plan where you enjoy unlimited bandwidth, 2GB disk space and unlimited download. The website is hosted on a secured cloud server and monitored on a 24/7 basis. All websites hosted under Webydo are regularly backed up, thus allowing easy retrieval in case any crashes might occur.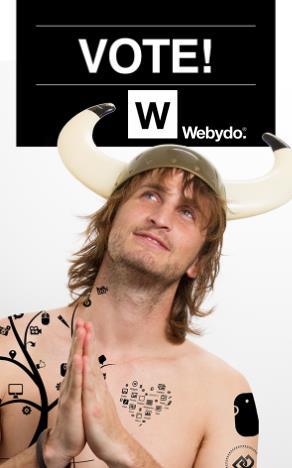 When you design a website using Webydo's platform, you will immediately why over 25K designers worldwide have already created their and clients sites here. The development of features of Webydo's online software is decided by its community of designers by voting on the participate page. You can vote, design and start enjoying Webydo today.