Perhaps the single most important development in online retailing is the ecommerce platform. Affording just about anyone the ability to own a professional looking e-store, ecommerce platforms are the great equalizer of the industry. Of course, where there is a good idea, competition will inevitably spring up surrounding it. This makes comparing ecommerce platforms a must for anyone considering going into the ++business.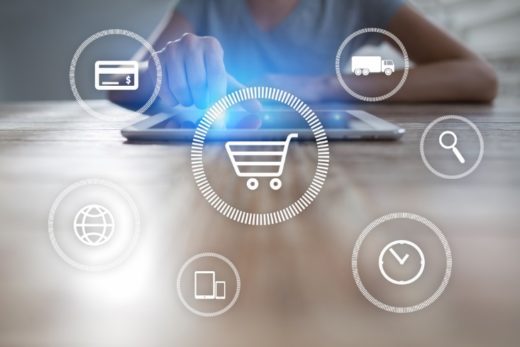 Here are some parameters by which you can judge the platforms you might be considering.
Scalability
While there are companies out there offering basic sites free of charge, one of the considerations you have to make when evaluating price is scalability. It is important to be mindful of your long-term goals when you're making this decision. After all, the least costly option out there might be the most expensive if it restricts your ability to expand. If your store experiences rapid growth, you'll be happy you chose to go with a paid site capable of scaling easily rather than finding yourself hamstrung by a free one.
Intuitive Interface/Automated Functions
You're going to be dealing with a lot of variables when you start up. Many of these details are going to be things you'll have to learn as you go along. Anything your platform can do to help flatten the learning curve is worth considering. Ideally, you'll get a setup wizard to walk you through the various operations you'll need to establish your site. Further, once your store is up and running, you want repetitive tasks to be automated.
Attractive Free Templates
One of the most significant factors determining the success of your online store is the way it looks. Visitors to your site will decide in less than a second whether or not it's trustworthy. This decision is often based solely upon its appearance. However, you'll need an accomplished graphic designer to put up a beautiful website from scratch on your own. To solve this problem, the best ecommerce platforms offer templates upon which you can hang your shingle. However, some are much better than others in terms of appearance and functionality. When you're evaluating a free website template consider how easy it will be to customize it so you can have a look all your own.
Plug-In Applications
Needs vary according to business models. To accommodate this, the best vendors offer a selection of plug-in applications designed to work seamlessly with their platforms. This makes customizing the functionality of your store very easy to do—when they're designed well and bug-free. However, if the platform you choose is short on options in this regard, you'll have to contract a developer to build them out for you and make them work with your site. Suddenly, that very inexpensive hosting company you decided upon is the costliest choice you could have made.
Tech Support
The numbers you want to see here are 24, 7 and 365. The availability of tech support only during certain hours is a huge red flag. Why? Problems also happen at 3 a.m. on a Sunday during the last days of the holiday selling season. If your vendor's tech team is on holiday, your site will be dead in the water. Meanwhile, your competitors will be feasting on your slice of the pie chart. Ideally, you also want someone who provides phone, chat and email options so you can learn the way you learn—as opposed to the way someone wants to teach.
The Takeaway?
When it comes down to it, the right platform for you is the one providing the elements you need in the way you need them. If you're comparing ecommerce platforms based upon the suggestions above, that's exactly what you'll find.