Do you know how many users Instagram has? In 2019 alone, the platform has 900 million people that use it on a monthly basis. On a daily basis, the number is 500 million. If you were a business owner, this amazing information would mean something to you. That's right – an opportunity to captivate your prospects and hopefully gain sales.
A huge reason why Instagram works for engagement is that it is highly visual. This alone allows businesses to showcase their brands through compelling messages and relevant images that speak a thousand words.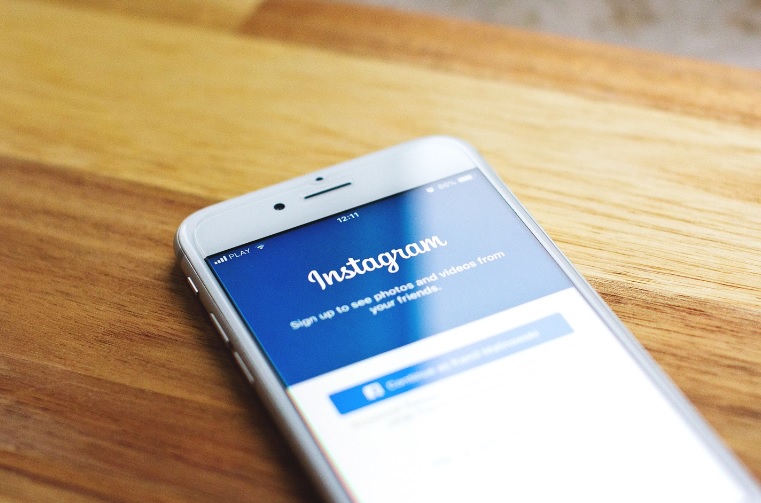 But before you rush to build an Instagram business profile and create posts, first you need to know the best Instagram marketing hacks.
What Is Instagram Hacking and Why Do You Need It?
Let's get straight to the point. When you're trying to build a thriving brand, Instagram hacking entails leveraging a mix of strategies to achieve fast growth. Usually, these techniques do not require a lot of cost and can be done on your own.
The reason why you should learn to hack Instagram is that it'll help you generate more followers. Just imagine getting thousands to millions of followers in less than a year by simply using approaches that'll put you right in front of your target audience. One great hack to use is buying followers, according to this guide by https://bumped.in.
Not only that; you also get more video views, comments, and visits to your website. Without further ado, let's explore these 8 simple hacks.
Inspire your audience with quotes
The use of quotes is becoming more popular. You can see that nowadays, even world-renowned companies like Forbes and Time magazine take advantage of them to appeal to their audience's emotions. Inspirational content tends to generate more likes and comments. The trick to sparking their interest the right way is to align all your quotes with your brand.
Figure out your post frequency
Some business owners find that posting more than once per day works. Some claim that posting multiple times a day looks spammy. People have different views and this cause confusion. The best advice? Stick to a post frequency that works for you. Try to experiment on different times for your first few attempts. Pay attention to whether prospects respond to you, how many responses you get, and how they respond.
Use a product-centric approach
There's no other way to make people aware of your brand than showcasing your products. Being product-centric allows you to post videos and images of what you sell. Marketers successfully do this by emphasizing scarcity. What they do to compel their audience to make a purchase is that they state that their products are on sale for a limited time only. Give people the chance to reserve specific items by leaving a comment.
Collaborate with influencers
Influencers are individuals whose opinions many people value. They have a huge following and everything they do or say impact people's purchasing decisions. Influencers can take the form of celebrities, bloggers, and thought leaders. Start finding persons who are well-recognized for messages that match your brand. Reach out by sending them an email as well as sharing and commenting on their posts. Then you can pitch your request.
Include relevant hashtags
You can incorporate hashtags into your posts as captions or comments. Hashtags improve the discoverability of your content in a sea of marketing messages by other businesses. Pick hashtags that relate to your niche so that you attract those likely to become your customers. An easy way to start would be to search suggested hashtags. Consider words or phrases similar to how you do keyword research for your business.
Maintain a consistent look or theme
Let me ask you a question: Can people identify your brand by simply taking a glance at your collection of Instagram posts? Keeping a visual identity is a key technique to differentiate yourself from others in your niche or industry. Plan out what the context of your Instagram images will be. For example, if you sell outdoor products, you might consider pictures of nature scenery or individuals using your products while enjoying the great outdoors.
Write a compelling bio
People create a first impression of your brand by looking at your bio. That said, you need to spend some effort to write a bio that lets you stand out. Briefly explain what your business does. Use your unique tone of voice. Sometimes, you will need to change the bio in a way that drives audiences to click your link. This happens when you run a contest or invite them to check out your latest blog post.
Share behind-the-scenes content
Most brands want to get personal with their Instagram audience but hesitate because it'll make them vulnerable. There's massive value in sharing what happens backstage. It shows your prospects that you are human, make mistakes, and know how to have fun. Moreover, sharing this kind of content triggers people to engage with you in a positive way.
Conclusion
As you can see, boosting engagement through Instagram hacks doesn't have to be hard. In this age, you need to be deliberate about customer engagement if you want to succeed. While following these tips, along the way you may incorporate additional techniques and refine existing ones. If you found this blog post helpful, comment below.