The US Securities and Exchange Commission warns that 60% of small businesses are likely to become targets of cyber criminals and hackers. Their findings also indicate that 48% of attacks are the result of planned strategies aimed to extract the maximum of information from your systems. If you're wondering how these statistics are relevant to you, know that 60% of small businesses may have to close shop after suffering data breaches.
If You Use Sensitive Information in Your Operations, You Need to Worry
As the owner of a small business, do you think that data breaches are likely to happen to only corporate giants? Each time you read news about Anthem, Target, Google, Starbucks, Ashley Madison, Sony, and other large companies facing cyber attacks, do you tell yourself that smaller setups like yours are of no interest to hackers?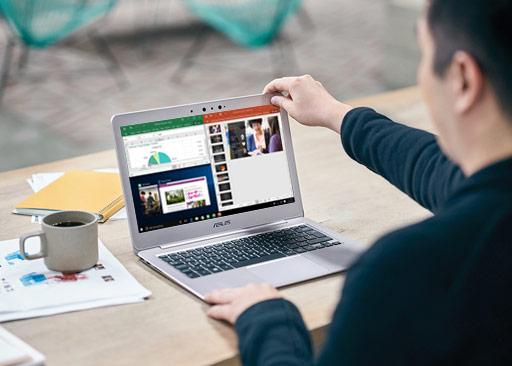 Think again. That's because as long as you use digital devices and the internet in your business operations, you ARE most definitely at risk. If your customers, business partners, and employees share sensitive information with you, then you do have valuable data that cyber criminals would want to get their hands on. It is understandable that you may not have large sums to invest in cyber security. But, you risk losing your customer's trust in you and consequently, their business. Given the risk of expensive lawsuits that can potentially wipe out your company in case an information leak occurs, getting protection is well worth the cost.
The good thing is that getting security for the data you manage need not incur high costs. Read ahead for information about simple measures you can take to protect your business.
1. Hire the Services of an Expert IT Security Team
Search for an expert IT security team that can come in and evaluate your digital systems. They will guide you on the protective measures you must implement in the workplace. For instance, using Secure Sockets Layer (SSL) or similar connections for protecting sensitive data as it is relayed or received. The team will check your antivirus and antispyware programs to ensure that they're up to date and capable of securing your systems against data breaches. They will also direct you on how to protect the workplace Wi-Fi service from intrusions from hackers working close by in addition to assisting you with compliance of HIPAA and HITECH regulations and vulnerability management, among other services.
2. Isolate the Devices that Store Sensitive Data
Identify the specific devices that store the information you absolutely need to provide services or deliver products to your customers. You may also store details that your business partners and workers share with you. This data can include credit card numbers, expiry dates, customers' dates of birth, bank account details, social security numbers, or any other.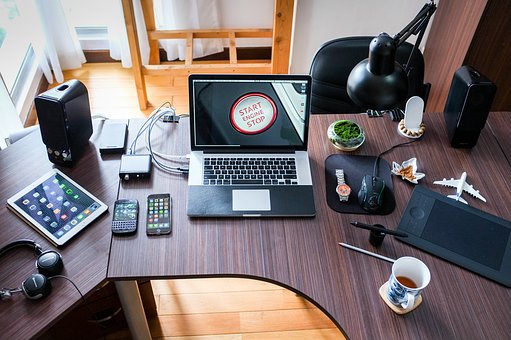 Separate the devices from the others used in the company operations. You could also choose a different internet provider and network to manage this information to prevent data breaches.
3. Keep All Documents Locked Away
Store all documents containing sensitive information in locked cabinets and for only as long as they are needed. Once the mandatory period for holding data has passed, you must hire certified data destruction services to shred the documents effectively according to government protocols. Proper disposal ensures that the data cannot be copied and misused.
4. Terminate the BYOD Policy if You have One
Many small businesses prefer to let their employees use their own devices and gadgets for work to economize on the cost of equipment. But, this factor raises the risk of data breaches in a big way. Consider investing in affordable refurbished laptops, cell phones, desktops, and any other devices your employees may need. You can then get your IT team to install the necessary firewalls and other protection against information leaks. Assign them to your employees for work.
Restrict your employees' activities to only company work, disallow the browsing of unknown sites, and instruct them never to download unauthorized applications or open email attachments from suspicious sources. In this way, you can prevent phishing attacks. Get encrypting applications that run in the background of devices, protecting all information as it enters the system.
5. Screen All Employees Before Hiring
Conduct extensive background checks on employees at the time of hiring them. Check all credentials and references and contact previous employers to verify the information on resumes.
You might also want to conduct credit checks and look into the possibility of candidates having criminal records before you hand over the appointment letter.
6. Set Up Detailed Protocols and Train Employees
Allow workers access to sensitive data only if they absolutely need it for company operations. Train your employees in the protocols to follow when using the information. These instructions can include using and changing assigned passwords from time to time and complying with the multi-layered security systems you have in place to protect against data breaches. Very often, the simplest way to deter hackers is to have a complicated password that has a combination of randomly arranged letters in uppercase and lowercase, symbols, and numbers.
Adding security questions and limiting the number of login attempts in a 24-hour period is also an effective method to adopt against data breaches. In case your employees are using company-assigned devices for off-site operations, you could direct them to use secure networks like for instance, the Wi-Fi hotspots created by their smartphones, preferably company-assigned.
Founder and CEO of Sentek Global, Eric Basu advises, "The single greatest thing any company can do to protect itself from a data breach is to spend a fraction of those dollars on training their team to avoid doing simple things that leave themselves vulnerable to cyber attacks.
Most startups will operate in a virtual environment where their employees are often scattered across different zip codes and time zones. Taking the time to train team members on prudent cyber practices is essential. These may include, but aren't necessarily limited to utilizing only trusted Wi-Fi networks, never leaving devices outside of one's control, utilizing good password practice and such."
Digital security experts warn that every business, small or large, is at risk of data breaches. A smart move is to be aware of the possibility of security leaks and take all the measures possible to protect your company. Such measures need not be very expensive, but they need to be constantly updated to keep pace with the ever advancing skills of cyber criminals and hackers.