Nowadays websites are starting to publish more and more videos containing useful tips and information about web design and a wide range of other topics. At times you may even come across a video that seems particularly useful and want to save it so that you can refer to it later.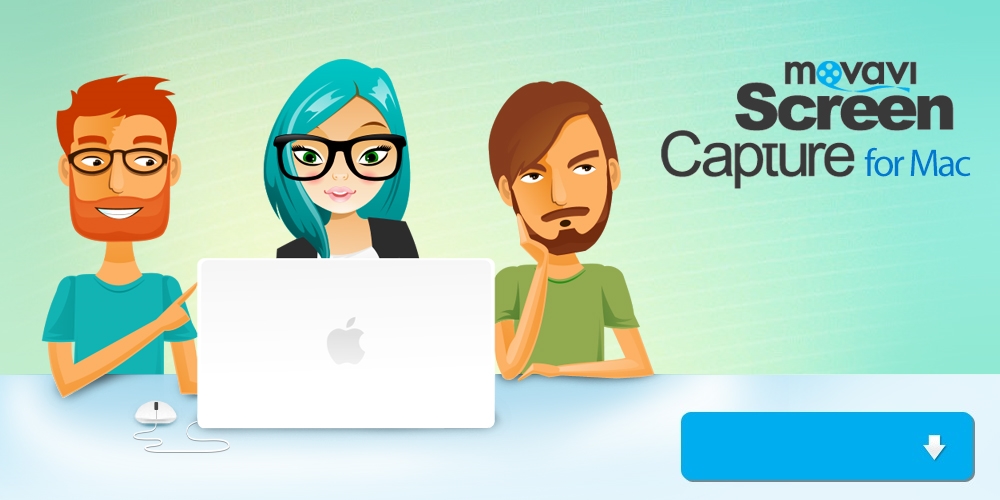 The only problem with that is that most websites generally won't give you a link that you can use to download or save videos. As such you need to look for an alternative way of doing so – such as using Movavi Screen Recorder for Mac.
As a video capture software for Mac, Movavi Screen Recorder for Mac will enable you to record videos that are on any website directly from your screen. After you do that you can then save the video, and refer to it whenever you like or even transfer and watch it on other devices.
It is really easy to set up Movavi Screen Recorder for Mac to record video from a website. If you want to start right now first open up the video (but don't play it yet) and launch the software.
The first thing you should do when you launch Movavi Screen Recorder for Mac is draw a frame over the website video using your mouse cursor. Later on you can adjust the frame that you draw to refine it, or use the list under 'Capture Area' to select a preset size.
Next up you should make sure the 'System Audio' icon is highlighted and the 'Microphone' icon is not. By default this should be already the case, but if not you can toggle either icon by clicking on it. Additionally you can set up any of the other recording parameters in Movavi Screen Recorder for Mac, such as the sound levels or frame rate.
If you'd like to have Movavi Screen Recorder for Mac partially or fully automate the recording, click on the 'alarm clock' icon and set a timer or schedule a start and stop time. If not, click 'REC' to start recording manually and play the video, then click 'Stop' when it is done.
When the recording is over, Movavi Screen Recorder for Mac will automatically save the video as an MKV video and open up a 'Preview' window. In that window you can opt to trim out any parts from the recording, or save it in a different format.
As you can see Movavi Screen Recorder for Mac will make it easy to record videos from websites and save them. Make no mistake it can do much more than that, and you'll find it just as easy to save video calls, capture livestreams, or create your own content.