Your website is the most fundamental aspect of your ecommerce business. Why? Its design shapes the nature of your customer's experience. Transactions depend on its functionality. And, perhaps most importantly, it dictates whether shoppers on your site have a smooth journey through the sales funnel or a disappointing one.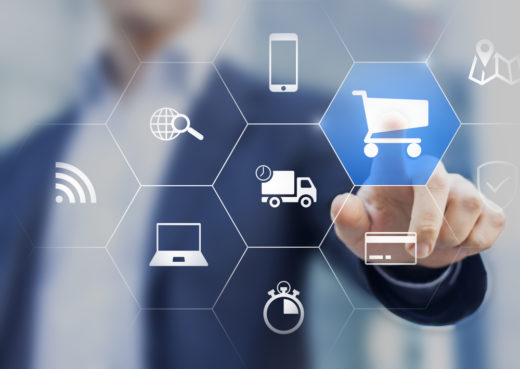 So, what's important to an ecommerce website visitor ?
Said succinctly, convenience, clarity and intuitiveness should be closely monitored when you're evaluating the effectiveness of your online store.
Speedy Site Load Time
Year over year, online shoppers expect speedier site loads from web stores. Considering the average ecommerce site has an average time-to-interact of 3.1 seconds, it's clear your website needs to be readily usable to stay competitive in such a market. If it lags or fails to load completely within an appropriate window, shoppers exit and try their luck with a competitor.
Further, you need to optimize for mobile users. Shoppers are increasingly turning to mobile devices to shop on the go. If your store is set up for desktops only, you'll miss the mobile-driven revenue stream.
Intuitive Website Navigation
Once your site loads, how easy is it for users to determine where to head next? Great ecommerce site navigation helps consumers get from point A (the home page or another landing page) to points B, C and D (category pages, product listings and checkout). Designing user-friendly navigation means putting sign posts where appropriate, usually along a horizontal navigation bar near the top or running down the left-hand side of the page. These bars should be full of clickable directions and drop-down menus for visitors to explore.
Taking time to comb through your overall user experience for roadblocks will help you smooth out the user journey and retain conversions.
Clickable Calls to Action
A call to action—CTA for short—compels users to perform a desired function. There should be no ambiguity as to what will happen when a user clicks a button or link. Effective CTAs contain strong verbs, called trigger words. Examples include:
Subscribe to our newsletter
Proceed to checkout
Create an account
Add to shopping cart
Your CTAs also need to pop on the page. The best website builder for ecommerce facilitates buttons and links with effective visual contrast and placement. This eliminates any confusion consumers might have. Their desired action is clear as day, so they can continue on their shopping journey, wherever they are in the funnel.
Company Contact Information
Transparency is all about two-way communication with customers. How can website visitors get in touch with your brand? These days you have to do more than merely list a phone number or an email address. Savvy marketers use their contact pages to forge a more intimate connection with the customer.
By the way, this should be its own distinct landing page and accessible from any other point on the site via the navigation bar. You can use this to show your customers you genuinely care about their comments, questions and criticisms. It also serves as an ideal hub to link your social media pages. This page should also lay out a customer's options for contacting you and indicate when they can expect an answer.
Hassle-Free Checkout System
Assuming the sale is "in the bag" when customers make it to checkout is naive. Far too many shoppers will refuse to venture past the first step of checkout if you require them to create an account. In fact, any burdensome requirement you put upon consumers here will discourage completion of a transaction. Your checkout process must be streamlined and secure for the benefit of your customers, whether new or returning.
When you're considering what's important to an ecommerce website visitor, prioritize offering a fast, navigable and transparent website above all. These factors keep shoppers engaged and encourage them to pursue transactions to completion.