If you are planning an England adventure, look no further than Brighton. This darling little seaside town in the United Kingdom is one of the most beloved by travelers near and far. Not only are they known for their rather quirky and vibrant culture, but also for being extremely LGBTQ friendly and accepting.
No wonder this has taken off as one of the best places for couples of all sorts to holiday to. While it is charming all year round, nothing quite beats Brighton in the summertime.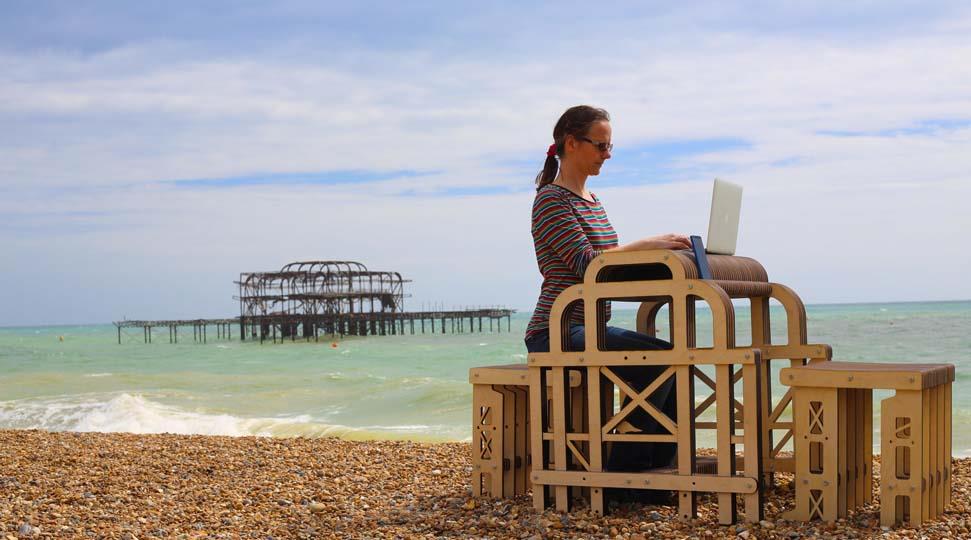 So if you are looking for a hip and cool holiday destination, then make Brighton your next destination of choice. You can create a holiday itinerary where you not only get the relaxing beach vibes but equally the vibrant theatre culture with world-class shows performing here too.
To help you discover the best of the best of Brighton this year, we have created the ultimate guide. Starting with, your priority tasks for when you arrive.
Ditch Your Luggage at a Safe Storage Facility
Before you get going on your holiday in Brighton, make sure to first reserve your luggage storage facility. There is a range of premium options for luggage storage in Brighton. And you do not want to end up in a situation where you are awkwardly lugging your bags to the beach with you or to a show with you.
Instead, hop online in advance of arrival and find a convenient location near you. You can sort all the logistics in advance too, so that way you can maximize your holiday time. Plus, when you are out exploring Brighton, you can have peace of mind your belongings are being securely looked after and that content insurance is automatically included should anything go array.
Sign Up for a Local Tour
As with all cities, there is nothing quite like getting a city tour through the eyes of a local. Sign up for a walking tour with some of Brighton's local volunteers, where they can personalize an experience for you. They will be able to take you to all the local gems of Brighton that locals really only know about and show you how to find the best eats and drinks in town too.
Head to the Galleries
If the weather is not beach weather, do not fear as the day is not yet wasted. Instead, head to some of Brighton's best museums and galleries during the rainy days. This can include going to the Fabrica Gallery, which offers amazing art immersions and rotating exhibitions of sculptures, painters and photographers alike. Plus, this gallery is free, so you can still save your money for other splurges later in the day.
Relax in the Gardens
After you have maxed out your beach time, find peace and serenity in St Anne's Gardens, which is a large seafront park in Brighton. It is the perfect place for a non-sandy picnic and the flowers in spring are next level when in full bloom. Plus, there are amazing areas for kids to run around carefree so that you can relax if you are holidaying with your family.
Check Out the Aquarium
It is so important to connect to the sea whenever you can. You will want to protect what you love, which is why the aquarium in Brighton is an absolute must. Not only does it have a 24-hour window to admire the natural phenomenons of coral reefs, but you will have the chance to meet blacktip reef sharks, stingrays and a whole plethora of fish. Plus, there are a ton of fun kid rides too, making it another great family adventure while in Brighton.
Have a Night Out in Kemptown
IF you want an adult's night out, head to Kemptown for an all-nighter. Kemptown is actually what put Brighton on the map as an LGBTQ destination, with St James Street often turning into one big dance party for all. Plus, the extent of gay bars is next level here. Regardless of your gender preference, you are guaranteed to have a very memorable night out here and will likely become one of your favorite holiday memories.
See Brighton from Above
Sometimes you can best appreciate a city like Brighton by seeing it from a bird's eye angle. That is why you should head to the British Airways i360 tower, which brings you to nearly 50 plus feet above the rest of the city and provides you with incredible panoramic views. It is super affordable and best to do this when the clouds have parted.
Conclusion
Discovering the best of the best in Brighton is easy when you are able to ditch your luggage and enjoy a variety of experiences. While the beach is always a go-to, Brighton equally offers a diverse selection of activities for you and whoever you decide to travel with to enjoy.